A Collection in
Alexandria Library
Local History/Special Collections
Accession Number 313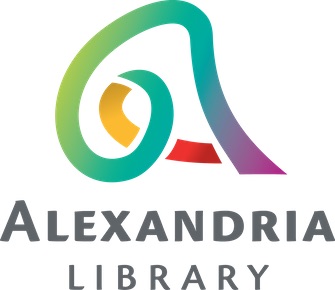 Repository
Alexandria Library, Local History/Special Collections
Accession Number
313
Title
Edith Moore Sprouse Papers 1960-2003
Physical Characteristics
17 boxes
Language
English
---
Access Restrictions
There are no restrictions.
Use Restrictions
There are no restrictions.
Preferred Citation
Edith Moore Sprouse Papers, Accession #313, Alexandria Library, Local History/Special Collections, Alexandria, Va.
Acquisition Information
Donated by Edith Moore Sprouse.
---
Born in Scranton, Pennsylvania, Edith Moore Kynor Sprouse (1923-2004) was a local historian, author, and preservationist. A graduate of Wellesley College, she worked briefly for the Army Map Service before discovering her true love, Northern Virginia history. Beginning in 1961, Sprouse wrote numerous books and articles about local history and undertook what she regarded as her most important project, indexing and cataloging Fairfax County government records from the 1700s through 1979. Instrumental in founding the Fairfax County Historical Commission, Sprouse served on the board of the Franconia Museum and advised the Friends of Historic Huntley. She was a member of the Northern Virginia Association for History, the Alexandria Historical Society, the Northern Virginia Chapter of the Archaeological Society of Virginia, the Friends of Gunston Hall, Historic Dumfries, and the Alexandria Public Library.
This collection consists of correspondence, research materials, including computer discs and card files, and printed local history publications written and collected by Mrs. Sprouse. Of particular interest are the card files, containing extensive information on Alexandria, Fairfax, and the surrounding areas extracted from newspapers and public records as well as collected through interviews and fieldwork.
The correspondence and local history materials are organized chronologically; the computer discs alphabetically; the special projects and card files chronologically and by topic. The collection is divided into six series:
Series I: Correspondence
Series II: Special Projects
Series III: Research Materials
Series IV: Computer Discs
Series V: Card Files
Series VI: Local History
History--Virginia--Alexandria
History--Virginia--Fairfax County
Sprouse, Edith Moore
---
Series I: Correspondence, 1960-2003
Box: 313-313A
Box-folder 313:1

Correspondence, 1960

Box-folder 313:2

Correspondence, 1961

Box-folder 313:3

Correspondence, 1962

Box-folder 313:4

Correspondence, 1963

Box-folder 313:5

Correspondence, 1964

Box-folder 313:6

Correspondence, 1965

Box-folder 313:7

Correspondence, 1966

Box-folder 313:8

Correspondence, 1967

Box-folder 313:9

Correspondence, 1968

Box-folder 313:10

Correspondence, 1969

Box-folder 313:11

Correspondence, 1970

Box-folder 313:12

Correspondence, 1971

Box-folder 313:13

Correspondence, 1972

Box-folder 313:14

Correspondence, 1973

Box-folder 313:15

Correspondence, 1974

Box-folder 313:16

Correspondence, 1975

Box-folder 313:17

Correspondence, 1976

Box-folder 313:18

Correspondence, 1977

Box-folder 313:19

Correspondence, 1978

Box-folder 313:20

Correspondence, 1979

Box-folder 313:21

Correspondence, 1980

Box-folder 313:22

Correspondence, 1981

Box-folder 313:23

Correspondence, 1982

Box-folder 313:24

Correspondence, 1983

Box-folder 313A:1

Correspondence, 1984

Box-folder 313A:2

Correspondence, 1985

Box-folder 313A:3

Correspondence, 1986

Box-folder 313A:4

Correspondence, 1987

Box-folder 313A:5

Correspondence, 1988

Box-folder 313A:6

Correspondence, 1989

Box-folder 313A:7

Correspondence, 1990

Box-folder 313A:8

Correspondence, 1991

Box-folder 313A:9

Correspondence, 1992

Box-folder 313A:10

Correspondence, 1993

Box-folder 313A:11

Correspondence, 1994

Box-folder 313A:12

Correspondence, 1995

Box-folder 313A:13

Correspondence, 1996

Box-folder 313A:14

Correspondence, 1997

Box-folder 313A:15

Correspondence, 1998

Box-folder 313A:16

Correspondence, 1999

Box-folder 313A:17

Correspondence, 2000

Box-folder 313A:18

Correspondence, 2001

Box-folder 313A:19

Correspondence, 2002

Box-folder 313A:20

Correspondence, 2003

Box-folder 313A:21

Correspondence with T. Triplett Russell, 1968-1978

Box-folder 313A:22

Correspondence with T. Triplett Russell, 1968-1978
Series II: Special Projects
Box: 313B
Box-folder 313B:1

Harry Piper Letters (copies), 1767-1769

Box-folder 313B:2

Harry Piper Letters (copies), 1770-1771

Box-folder 313B:3

Harry Piper Letters (copies), 1772-1773

Box-folder 313B:4

Harry Piper Letters (copies), 1774-1775

Box-folder 313B:5

Correspondence Re: publication of Harry Piper Letters

Box-folder 313B:6

Models for publication of Harry Piper Letters

Box-folder 313B:7

Bicentennial Indexing Project

Box-folder 313B:8

Bicentennial Indexing Project Financials

Box-folder 313B:9

George Washington's 250th Anniversary Celebration
Series III: Research Materials
Box: 313C-313D
Box-folder 313C:1

War of 1812 Muster Roll 60th Regiment, Virginia Militia

Box-folder 313C:2

War of 1812 Pensions, A-H

Box-folder 313C:3

War of 1812 Pensions, I-R

Box-folder 313C:4

War of 1812 Pensions, S-Z

Box-folder 313C:5

Early 18th Century Fairfax County Revolutionary War Depositions, 1-3

Box-folder 313C:6

Early 18th Century Fairfax County Revolutionary War Depositions, 4-5

Box-folder 313C:7

Early 18th Century Fairfax County Revolutionary War Depositions

Box-folder 313C:8

List of Servants and Masters, Appendix I

Box-folder 313C:9

List of Servants and Masters, Appendix II

Box-folder 313C:10

List of Servants and Masters, Appendix III

Box-folder 313D:1

Mss. Diary Ferdinando Fairfax

Box-folder 313D:2

Pedigree for the Fairfax Family of Yorkshire and Virginia

Box-folder 313D:3

Stabler-Leadbeater Inventory

Box-folder 313D:4

"Records of Christ Church, Alexandria, Virginia," Genealogical and History Magazine of the South,

1985

Box-folder 313D:5

Proceedings of the Commission Relating to State Prisoners 1862, Index and pp. 1-96

Box-folder 313D:6

Proceedings of the Commission Relating to State Prisoners 1862, pp. 98-152

Box-folder 313D:7

Proceedings of the Commission Relating to State Prisoners 1862, pp. 98-152

Box-folder 313D:8

Books in EMS Library
Series IV: Computer Discs
Box: 313E
Box-folder 313E

Fairfax County in 1860, A Collective Biography (17 discs)

Box-folder 313E

Fairfax News abstracts, 1843-1851, 1852, 1856, 1860 (5 discs)

Box-folder 313E

1815 Tax Table (1 disc)
Box: 313F-313N
Box 313F

War of 1812 Pension Abstracts for Alexandria and Fairfax Counties

Box 313G

Subject card files on Alexandria, Fairfax, and surrounding environs, A-C

Box 313H

Subject card files on Alexandria, Fairfax, and surrounding environs, D-H

Box 313I

Subject card files on Alexandria, Fairfax, and surrounding environs, I-M

Box 313J

Subject card files on Alexandria, Fairfax, and surrounding environs, N-S

Box 313K

Subject card files on Alexandria, Fairfax, and surrounding environs, T-X

Box 313L

Chronological card abstracts of Alexandria Gazette, 1784-1850

Box 313M

Chronological card abstracts of Alexandria Gazette, 1855-1900

Box 313N

Subject card abstracts of local newspapers
Box: 313P
Box-folder 313P:1

Minutes of Various Northern Virginia Historical Organizations

Box-folder 313P:2

Minutes of Northern Virginia Association for History Annual Meetings, 1998-1999

Box-folder 313P:3

Pioneer Society, "Echoes of History,"1970-1971

Box-folder 313P:4

Pioneer Society, "Echoes of History,"1972-1973

Box-folder 313P:5

Pioneer Society, "Echoes of History,"1974-1976

Box-folder 313P:6

Northern Virginia Historical Association, "The Courier of Historical Events, "1981-1982

Box-folder 313P:7

Northern Virginia Historical Association, "The Courier of Historical Events, "1983-1985

Box-folder 313P:8

Northern Virginia Historical Association, "The Courier of Historical Events, "1986-1990

Box-folder 313P:9

Northern Virginia Historical Association, "The Courier of Historical Events, "1991-1994

Box-folder 313P:10

Northern Virginia Historical Association, "The Courier of Historical Events, "1994-1998

Box-folder 313P:11

Northern Virginia Historical Association, "The Courier of Historical Events, "1999-2003

Box-folder 313P:12

Miscellaneous Publications

Box-folder 313P:13

Miscellaneous Publications