A Collection in
Alexandria Library
Local History/Special Collections
Accession Number 58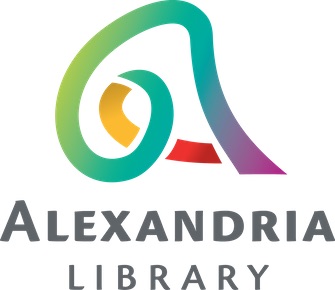 Repository
Alexandria Library, Local History/Special Collections
Accession Number
58
Title
Lucius Bellinger Northrop Papers, 1841-1863
Physical Characteristics
1 box
Language
English
---
Access Restrictions
There are no restrictions.
Use Restrictions
There are no restrictions.
Preferred Citation
Lucius Bellinger Northrop Papers, Accession #58, Alexandria Library, Local History/Special Collections, Alexandria, Va.
Acquisition Information
Unknown.
---
Son of Amos Bird Northrop and Claudia Margaret Bellinger, Lucius Bellinger Northrop (1811-1894) was born in Charleston, South Carolina and graduated from West Point in 1831. About 1841 he married Maria Euphenia Joanna de Bernabeu, daughter of Juan Baptisto de Bernabeu, United States consul from Spain.
As a second lieutenant of the 1st Dragoons and a participant in the Seminole War, Northrop received a severe wound to his knee when his gun accidentally fired during an Indian investigation. While on sick furlough from the army, he studied medicine at Jefferson Medical College in Philadelphia, Pennsylvania. In 1848, he was dropped from the army but eventually was reinstated and promoted to captain by Jefferson Davis, secretary of war and a fellow student at West Point.
Following the South's secession, Northrop quit his post and was appointed by Davis as commisary-general of the Confederate army. He was responsible for providing food for the Southern army and also, after 1862, for the Northern prisoners. Northrop was highly criticized by the anti-Davis faction within the Confederate Congress and was particularly disliked by Senator Foote of Tennessee, who made numerous attemps to remove Northrop from office. Although in 1865 he was acquitted by the Confederate Senate of all charges of inefficient and inadequate feeding of Southern troops and Federal prisoners, the Confederate House of Representatives passed a bill desiring his removal which forced Davis to take action.
After the war, Federal troops arrested and imprisoned Northrop, although no charges were brought against him. The only known photograph of Northrop was taken at this time. After his release, Northrop retired to a farm near Charlottesville, Virginia. He died in a soldiers' home in Pikesville, Maryland.
The bulk of these papers are correspondence (letters) between Lucius Bellinger Northrop (Charleston, SC and Anne Arundel County, MD) and R. Jones, Adjutant General of the United States Army (Washington, DC). The correspondence refers to Northrop's inability to perform military duty due to his knee wound and to the desire of the Adjutant General's Office for Northrop to return to his post. Included are doctor's statements reporting on Northrop's physical condition, as well as the army's orders to release Northrop from the service in 1848. His attempts to obtain another government position and the reinstatement orders of Jefferson Davis are included in the collection, as well.
Correspondents include: General R. Jones, Dr. John Bellinger (Northrop's brother-in-law), Mrs. John Bellinger (Northrop's sister), Dr. Samuel Henry Dickson, T.H. Portner, Henry Dodge, D. Wharton, John Casey, M. Porter, W.J. Newton, Colonel L. Thomas, and General S. Cooper.
Recipients of letters include: Jefferson Davis, John C. Calhoun, and Major-General Winfield Scott.
The letters are filed chronologically followed by notes relating to the letters and a biographical sketch of Lucius Bellinger Northrop in Civil War History.
Additional letters from 1885-1886 are located on microfilm in Lucius B. Northrop Manuscripts, the Century Collection of the New York Public Library, #00072.
---
Correspondence
Northrop, Lucius Bellinger, 1811-1894
---
Box-folder 58:1
Letters, 1841
Box-folder 58:2
Letters, 1842
Box-folder 58:3
Letters, 1843
Box-folder 58:4
Letters, 1847
Box-folder 58:5
Letters, 1848
Box-folder 58:6
Letters, 1850
Box-folder 58:7
Letters, 1853
Box-folder 58:8
Letters, 1857-1858
Box-folder 58:9
Letters, 1860-1863
Box-folder 58:10
Notes relating to Northrop and his letters
Box-folder 58:11
Hay, Thomas Robson. "Lucius Bellinger Northrop: Commissary General of the Confederacy."Civil War History, vol. 4, no. 1, March 1963, pp. 5-23. 1841
Northrop, Lucius Bellinger, 1811-1894