A Collection in
Special Collections
Collection Number Ms1997-013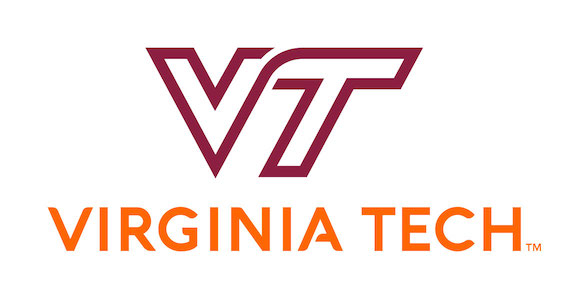 Special Collections, Virginia Tech
Special Collections, University Libraries (0434)
560 Drillfield Drive
Newman Library, Virginia Tech
Blacksburg, Virginia 24061
USA
Phone: (540) 231-6308
Fax: (540) 231-3694
Email:
specref@vt.edu
URL:
http://spec.lib.vt.edu/
©2001 By Virginia Tech. All rights reserved.
Processed by: Laura Katz Smith Special Collections
Repository
Special Collections, Virginia Polytechnic Institute and State University
Collection number
Ms1997-013
Title
Isaac White Letters 1861-1938
DIGITAL CONTENT
This collection has been digitized and transcribed. It is available online.
Physical Characteristics
0.2 cubic feet, 1 box, 50 folders and 1 oversize folder
Language
English
---
Access Restrictions
Collection is open to research.
Use Restrictions
Permission to publish material from the Isaac White Letters must be obtained from the Special Collections, Virginia Tech.
Preferred Citation
Isaac White Letters, 1861-1938, Ms1997-013, Special Collections, Virginia Polytechnic Institute and State University
Alternate Form Available
The diary, with complete transcripts, is available online.
Processing Information
The processing, arrangement, and description of the Isaac White Letters commenced and was completed in 1998. Additional description was completed in 2009.
---
Isaac White was born in Charlottesville, Virginia, on January 29, 1837. He graduated in 1859 from the Medical College of Virginia. He married Mary Virginia Day (1840-1922) on November 6, 1860. He and Mary bore two sons, John Day White (1864-1923), and George White. On May 27, 1861, White was commissioned as an assistant surgeon in the Virginia Active Volunteer Forces, with the rank of captain. He was appointed as an assistant surgeon in the Confederate Army on September 2, 1861, and served in the 31st Virginia Infantry Regiment until his resignation on December 6, 1861. On May 13, 1862, he was appointed a major in the 29th Virginia Infantry Regiment, effective until his resignation on October 18, 1862. He served as acting assistant surgeon in Montgomery White Sulphur Springs Hospital (a resort before and after the war) in Montgomery County, Virginia, from September 8, 1862, until January 8, 1863. He was appointed assistant surgeon in the 62nd Virginia Regiment Mounted Infantry on March 24, 1863. It is unknown when he ended his service with this regiment. White was captured on December 10, 1864, and taken as a prisoner of war, until he was released at Camp Hamilton, Virginia, on January 6, 1865. After the war White was a resident physician at Montgomery White Sulphur Springs and Allegheny Springs resorts, and wrote for the Lynchburg and Richmond newspapers describing the history and social conditions of the local resorts as they were in the their glory days. Isaac White died on August 3, 1889, at his home in Shawsville, Virginia, and is buried in the family graveyard on the property.
The Isaac White papers consist of letters written mostly by White to his wife, Mary Virginia Day White, while he served with the Confederate Army as an assistant surgeon during the Civil War. He refers to her as Jinnie in the letters. Many of the letters are written while encamped along the Shenandoah Valley. Other papers include literature gathered by Bess Duvall White Snead, Isaac White's grand-daughter, in her search for military information about Isaac White.
The "Contents List" contains links to transcriptions of most of the letters in the collection. A few of the letters have also been scanned as jpgs.
This collection is arranged chronologically.
Persons:

Snead, Bess Duvall White
White, Isaac, 1837-1889
White, Mary Virginia Day, 1840-1922

Subjects:

Civil War
Folk, historical, and patent medicine
Local/Regional History and Appalachian South
Medicine
Medicine, Military--History
Montgomery County (Va.)
United States--History--Civil War, 1861-1865
---
Box-folder 1-1

Transcript of Isaac White letters done by George Snead, 1938

Box-folder 1-2

Certificate to Isaac White certifying his appointment to Surgeon with the rank of Captain, May 27, 1861

Box-folder 1-3

Letter to Alfred (James A. Agee of Appomattox County, Virginia) from S.H. Mullan of Highland Co., Virginia, June 8, 1861

Box-folder 1-4

Letter to Alfred from S.H. Mullan, February 3, 1862

Box-folder 1-5

Letter to Alfred and Sarah from Mullan, July 4, 1862

Box-folder 1-6

Letter to Isaac White from Colonel James D. Imboden inviting White to apply as a surgeon in Imboden's regiment, July 24, 1862

Box-folder 1-7

Letter to Isaac White from the Assistant Secretary of War inviting him to appear before the board for his examination for the position of Assistant Surgeon, December 22, 1862

Box-folder 1-8

Letter to Jinnie from Isaac - Camp Washington, April 13, 1863

Box-folder 1-9

Letter to Jinnie from Isaac - Buckhannan Upshur Co. Virginia, May 2, 1863

Box-folder 1-10

Letter to Jinnie from Isaac - Williamsport, Maryland, July 9, 1863

Box-folder 1-11

Letter to Jinnie from Isaac - Harrisonburg, Virginia, August 20, 1863

Box-folder 1-12

Letter to Jinnie from Isaac - Harrisonburg, Virginia, September 7, 1863

Box-folder 1-13

Letter to Jinnie from Isaac - Camp, 10 Miles North of Harrisonburg, Virginia, September 13, 1863

Box-folder 1-14

Letter to Jinnie from Isaac - Camp Near Dayton, Virginia, September 30, 1863

Box-folder 1-15

Letter to Jinnie from Isaac - Camp Near Dogton, October 6, 1863

Box-folder 1-16

Letter to Jinnie from Isaac - Camp 18 Miles NW of Staunton, October 24, 1863

Box-folder 1-17

Letter to Jinnie from Isaac - Harrisonburg, November 18, 1863

Box-folder 1-18

Letter to Isaac from Grandma Day, December 8, 1863

Box-folder 1-19

Letter to Jinnie from Isaac - Camp 5 Miles from Staunton, December 24, 1863

Box-folder 1-20

Letter from Mary Day to White(?), February 28, 1864

Box-folder 1-21

Letter to Jinnie from Isaac - Camp Near Dear Field, Virginia, March 9, 1864

Box-folder 1-22

Letter to Jinnie from Isaac - Mt. Crawford, Virginia, April 30, 1864

Box-folder 1-23

Letter to Jinnie from Isaac - Woodstock, Virginia, May 7, 1864

Box-folder 1-24

Letter to Jinnie from Isaac - Newmarket, Virginia, May 16, 1864

Box-folder 1-25

Letter to Jinnie from Isaac - Hanover Junction, Virginia, May 20, 1864

Box-folder 1-26

Letter to Jinnie from Isaac - Hanover Junction, Virginia, May 27, 1864

Box-folder 1-27

Letter to Jinnie from Isaac - On The Battle Field, June 3, 1864

Box-folder 1-28

Letter to Jinnie from Isaac - Charlottesville, Virginia, June 8, 1864

Box-folder 1-29

Letter to Jinnie from Isaac - Charlottesville, Virginia, June 12, 1864

Box-folder 1-30

Letter to Jinnie from Isaac - Camp 4 Miles of Salem, June 22, 1864

Box-folder 1-31

Letter to Jinnie from Isaac - Camp Near Staunton, June 27, 1864

Box-folder 1-32

Letter to Jinnie from Isaac - Strausburg, Virginia, July 22, 1864

Box-folder 1-33

Letter to Jinnie from Isaac - Camp Near Jefferson Co. Virginia, August 9, 1864

Box-folder 1-34

Letter from Isaac to his Mother - Camp 8 Miles Above ?, August 11, 1864

Box-folder 1-35

Letter to Jinnie from Isaac - Camp Lurray Valley, Virginia, August 17, 1864

Box-folder 1-36

Letter from Isaac to his Mother - Camp Lurray Valley, Virginia, August 17, 1864

Box-folder 1-37

Letter to Jinnie from Isaac, August 19, 1864

Box-folder 1-38

Letter to Jinnie from Isaac - Jefferson Co., Virginia, August 24, 1864

Box-folder 1-39

Letter to Jinnie from Isaac - Strausburg, Virginia, September 22, 1864

Box-folder 1-40

Letter to Jinnie from Isaac - Port Republic, October 2, 1864

Box-folder 1-41

Letter to Jinnie from Isaac - On Pickett Near Newhope, Virginia, October 6, 1864

Box-folder 1-42

Telegraph to Jinnie from Isaac - Mt. Dr (?), October 20, 1864

Box-folder 1-43

Envelopes of letters from Isaac White,

Box-folder 1-44

A Letter from Leslie Day to Leslie's Sister - Bluefield, West Virginia, September 21, 1897

Box-folder 1-45

Note from Bank of Christiansburg, Virginia, November 28, 1900

Box-folder 1-46

Isaac White's War Record from the Adjutant General's office of the U.S. War Department, May 16, 1938

Box-folder 1-47

Virginia State Library Certificate from Wilmer Hall, State Librarian, December 7, 1938

Box-folder 1-48

Letter to Mrs. S.C. Snead from Mr. Hall, State Librarian, showing the service of Isaac White in the Confederate Army, December 8, 1938

Box-folder 1-49

Blank Sheet of Snead Lumber Company paper,

Box-folder 1-50

Story of Mrs. Payne's Life - "A Brief Outline of My Life, Written for the Benefit of my Grandchildren,"

Box-folder Oversize folder

Invoice of Medicines, Instruments, Hospital Stores, Bedding, Etc. issued to Surgeon Isaac White, Camp Alaghany by Surgeon E.W. Johns, signed by E.W. Johns, Surgeon and Medical Purveyor. August 26, 1861
Snead, Bess Duvall White
White, Isaac, 1837-1889
White, Mary Virginia Day, 1840-1922