A Collection in
Special Collections
Collection Number RG 26/4/1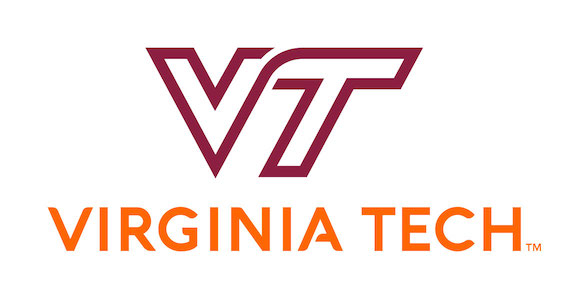 Special Collections, Virginia Tech
Special Collections, University Libraries (0434)
560 Drillfield Drive
Newman Library, Virginia Tech
Blacksburg, Virginia 24061
USA
Phone: (540) 231-6308
Fax: (540) 231-3694
Email:
specref@vt.edu
URL:
http://spec.lib.vt.edu/
©2016 By Virginia Tech. All rights reserved.
Processed by: Special Collections Staff
Repository
Special Collections, Virginia Tech, Blacksburg, Va.
Collection Number
RG 26/4/1
Title
4-H All Stars Papers, 1964-2014
Physical Characteristics
4.2 Cubic Feet 3 boxes
Creator
4-H All Stars. Virginia Chapter
Language
English
---
Access Restrictions
Collection is open to research.
Use Restrictions
Permission to publish material from the 4-H All Stars Papers must be obtained from the Special Collections, Virginia Tech.
Preferred Citation
Researchers wishing to cite the collection should include the following information: 4-H All Stars Papers, RG 26/4/1, Special Collections, Virginia Tech, Blacksburg, Va.
Acquisition Information
The 4-H All Stars Papers were donated to the Special Collections in 2005. Additional donations were received in 2010, 2011, and 2015.
Processing Information
The processing, arrangement and description of the 4-H All Stars Papers commenced in November 2005 and was completed in December 2005. In processing this collection, any publications found were removed and catalogued. Additional materials were donated in 2010. Additional processing and description was completed in January 2011 and in March/April 2016.
---
The 4-H All Stars, Virginia Chapter, was launched on August 4, 1922. With the help of three West Virginia All Stars (West Virginia had established the first All Star Chapter in 1919 and helped Maryland in 1921), the Virginia Chapter initiated its original 12 members. all star membership is based on leadership, service, and activities.
The papers of the Virginia Chapter of the 4-H All Stars span the years 1964-2014. The collection includes minutes, correspondence, financial reports, bylaws and policies, membership rosters, and photographs. It also includes the organization's mission statement and constitution. In addition to information about the local chapter, the collection contains materials about the Interstate Order of 4-H All Stars and about the midwinter and summer conferences.
The 75th Anniversary Folder contains a publication about the history of the Virginia Chapter of the 4-H All Stars, as well as a program of the festivities and a registration list for the celebration held in September of 1997.
The collection is arranged in six series: Series I: Administrative (Lists, bylaws/constitution, financial reports, and nominations); Series II: Conferences (Anniversary conferences, Interstate, Midwinter and Summer); Series III: Correspondence; Series IV: Minutes (Business and Executive Meetings_; Series V: Photographs; and Series VI: Publication Information (relating to the Virginia Star).
Materials within each series are organized alphabetically by subject matter and each subject is organized chronologically.
Copies of the serial publication, The Virginia Stars, were pulled from the collection and cataloged for the Special Collections Rare Book Collection.
---
Subjects:

4-H clubs
Agriculture

Corporate Names:

4-H All Stars. Virginia Chapter
---
Administrative, 1985-2007
Box-Folder 1-1

Future Plans Comittee, 1939-1998

Box-Folder 1-2

Constitutional Bylaw Revisions, 1959-1998

Box-Folder 1-3

District Information, 1963-1991

Box-Folder 1-4

Agendas, 1974-1993

Box-Folder 1-5

Audit Committee Report, 1976-1992

Box-Folder 1-6

Bylaws and Policies, 1977-2009

Box-Folder 1-7

Parlimentary Procedure, 1979

Box-Folder 1-8

4-H Compliance with Civil Rights and Title IX, 1979

Box-Folder 1-9

Past Big Chief Notes

Box-Folder 1-10

Lesser Chief Job Description

Box-Folder 1-11

Policies, 1985-1997

Box-Folder 1-12

Executive Committee Reports, 1991-1999

Box-Folder 1-13

Nominations, 1985-2001

Box-Folder 1-14

Nominations, 2002-2010

Box-Folder 1-15

All Stars Recommendations and Nominations

Box-Folder 1-16

Annual Reports, 2007-2008

Box-Folder 1-17

All Stars Gamma Chapter, Big Chief's Annual Report, 2012-2013

Box-Folder 1-18

All Stars Guidelines and Policies, 2009-2011

Box-Folder 1-19

Concecration Ceremony, 1939-1999

Box-Folder 1-20

Ceremony, Gerogia Installation, 1965

Box-Folder 1-21

All Star Addresses, 1960-1974

Box-Folder 1-22

Hall of Fame Papers, 1968-1998

Box-Folder 1-23

Membership Study, 1970-1974

Box-Folder 1-24

Dues Paying Members, 1974

Box-Folder 1-25

Membership Committee, 1979-1991

Box-Folder 1-26

Policy and Nominations, 1984-1995

Box-Folder 1-27

Membership Documents, 1985-1998

Box-Folder 1-28

District Chiefs, 1987-1991

Box-Folder 1-29

Addresses, 1989-1997

Box-Folder 1-30

Address Lists, 2000-2003

Box-Folder 1-31

4-H Congress Details and Applicants, 1991

Box-Folder 1-32

Committee Reports, 1994

Box-Folder 1-33

New Member Documents, 1994-2000

Box-Folder 1-34

Summer Conference, New Initiate Registration, 1994-1995

Box-Folder 1-35

Member Nominees for All Stars, 1995

Box-Folder 1-36

Honorary Membership Applications, 1997-1998

Box-Folder 1-37

Tapping Exceptions, 1998

Box-Folder 1-38

Initiate List, 1998-1999

Box-Folder 1-39

4-H All Star Members

Box-Folder 1-40

Executive Committee Addresses, 1993-1994

Box-Folder 1-41

Financial Reports, 1988-2005

Box-Folder 1-42

All Stars Finances and Budget, 1992-1999

Box-Folder 1-43

Budget, 1994-1995

Box-Folder 1-44

All Stars Income Statement, 1999

Box-Folder 1-45

Financial, 1987-1990

Box-Folder 1-46

Future Finances Committee, 1976-1985

Box-Folder 1-47

Budget Committee Report

Box-Folder 1-48

New All Star Recognition, 1984-1991

Box-Folder 1-49

New Member Recognition, 1988-1990

Box-Folder 1-50

Unit Chapter Awards, 1998

Box-Folder 1-51

C. Dean Allen Award, 1998-1999

Box-Folder 1-52

All Stars Forms for Applications and Awards

Box-Folder 1-53

Bradshaw Award, 1977-1998

Box-Folder 1-54

Key Awards Brochure, 1959-1973

Box-Folder 1-55

Awards & Scholarships, 2002-2003
Box-Folder 2-1

Midwinter Conferences, 1992-2010

Box-Folder 2-2

Midwinters Conference, 1992

Box-Folder 2-3

Midwinters and Summer Conference, 1994

Box-Folder 2-4

Midwinter Conference, 1994-1995

Box-Folder 2-5

4-H All Star Midwinter Conference, 1997

Box-Folder 2-6

All Star Conference Midwinters Conference, 2010-2012

Box-Folder 2-7

Summer Conference, 1991-2002

Box-Folder 2-8

Summer Conference, 1992-1999

Box-Folder 2-9

Summer Conference, 1993-1994

Box-Folder 2-10

All Stars Summer Conference, 1995

Box-Folder 2-11

All Star Summer Conference, 2012-2013

Box-Folder 2-12

Summer Conference Evaluations

Box-Folder 2-13

Executive Committee, 1973-1999

Box-Folder 2-14

Executive Committee Conference, 1991-2000

Box-Folder 2-15

Executive Committee Meeting Info, 1993-1994

Box-Folder 2-16

Summer Conference Executive Committee, 1995

Box-Folder 2-17

50th Anniversary Reunion, 1972

Box-Folder 2-18

60th Reunion, Correspondence, 1981-1982

Box-Folder 2-19

60th Reunion Sheraton Banquet Problem, 1981-1982

Box-Folder 2-20

60th Reunion Evaluations, 1982

Box-Folder 2-21

60th Reunion Budget, 1982

Box-Folder 2-22

60th Reunion - Thursdays Lunch, 1982

Box-Folder 2-23

60th Reunion Programs, 1982

Box-Folder 2-24

60th Reunion Banquet, 1982

Box-Folder 2-25

60th Reunion Registration Forms, 1982

Box-Folder 2-26

60th Anniversary Conference, 1981-1982

Box-Folder 2-27

60th Anniversary Summer Conference Evaluation Summaries, 1982

Box-Folder 2-28

75th Anniversary, 1997

Box-Folder 2-29

Interstate Conferences, 1959-1980

Box-Folder 2-30

Interstate Conferences, 1989-2009

Box-Folder 2-31

Interstate Documents, 1991-1999

Box-Folder 2-32

4-H Interstate Reports, 1979-2012

Box-Folder 2-33

All Star Interstate Conferences, 2006-2010

Box-Folder 2-34

Holiday Inn Conference Center, 1993

Box-Folder 2-35

4-H Congress, 1975-1993

Box-Folder 2-36

All Star Luncheon, 1988-1989

Box-Folder 2-37

4-H State Conferences, 2002-2003
Correspondence, 1983-2007
Box-Folder 2-38

Conferences - District Officers, 1973-1979

Box-Folder 2-39

Correspondence - Initiates, 1974-1991

Box-Folder 2-40

Correspondence, 1983-1989

Box-Folder 2-41

Correspondence - Committees, 1985-1995

Box-Folder 2-42

Correspondence, 1986-1992

Box-Folder 2-43

Correspondence, 1991-1999

Box-Folder 2-44

Correspondence and Nominations, 1993-1994

Box-Folder 2-45

All Stars Correspondence, 1992-2000

Box-Folder 2-46

Correspondence, 1993-1994

Box-Folder 2-47

Correspondence, 1994-1995

Box-Folder 2-48

Correspondence, 2000-2002

Box-Folder 2-49

Correspondence, 2002-2007

Box-Folder 2-50

Correspondence, 2007
Box-Folder 3-1

All Stars Chapter Minutes

Box-Folder 3-2

Past Big Chief

Box-Folder 3-3

Minutes, 1984-1988

Box-Folder 3-4

Minutes, 1991-1996

Box-Folder 3-5

Minutes, 1997-1999

Box-Folder 3-6

Minutes, 2000-2002

Box-Folder 3-7

Minutes. Business & Executive Committees, 2002-2007

Box-Folder 3-8

All Stars Executive Committee Meeting Minutes, 1961-1962

Box-Folder 3-9

All Stars Executive Committee Meeting Minutes, 1963

Box-Folder 3-10

All Stars Executive Committee Meeting Minutes, 1964

Box-Folder 3-11

All Stars Executive Committee Meeting Minutes, 1965

Box-Folder 3-12

All Stars Executive Committee Meeting Minutes, 1966

Box-Folder 3-13

All Stars Executive Committee Meeting Minutes, 1967

Box-Folder 3-14

All Stars Executive Committee Meeting Minutes, 1968

Box-Folder 3-15

All Stars Executive Committee Meeting Minutes, 1969

Box-Folder 3-16

All Stars Executive Committee Meeting Minutes, 1970

Box-Folder 3-17

All Stars Executive Committee Meeting Minutes, 1971

Box-Folder 3-18

All Stars Executive Committee Meeting Minutes, 1972

Box-Folder 3-19

All Stars Executive Committee Meeting Minutes, 1973

Box-Folder 3-20

All Stars Executive Committee Meeting Minutes, 1974

Box-Folder 3-21

All Stars Executive Committee Meeting Minutes, 1975

Box-Folder 3-22

All Stars Executive Committee Meeting Minutes, 1976

Box-Folder 3-23

All Stars Executive Committee Meeting Minutes, 1977

Box-Folder 3-23

Box-Folder 3-24

All Stars Executive Committee Meeting Minutes, 1978

Box-Folder 3-25

All Stars Executive Committee Meeting Minutes, 1979

Box-Folder 3-26

All Stars Executive Committee Meeting Minutes, 1980

Box-Folder 3-27

All Stars Executive Committee Meeting Minutes, 1982

Box-Folder 3-28

All Stars Executive Committee Meeting Minutes, 1983

Box-Folder 3-29

All Stars Executive Committee Meeting Minutes, 1984

Box-Folder 3-30

All Stars Executive Committee Meeting Minutes, 1986

Box-Folder 3-31

All Stars Executive Committee Meeting Minutes, 1987

Box-Folder 3-32

All Stars Executive Committee Meeting Minutes, 1988

Box-Folder 3-33

All Stars Executive Committee Meeting Minutes, 1989

Box-Folder 3-34

All Stars Executive Committee Meeting Minutes, 1993-1994

Box-Folder 3-35

Minutes, 1994-1995
Box-Folder 3-36

Big Chief's Newsletter, 1964-1977

Box-Folder 3-37

All Stars Midwinters Pamplet, 1995

Box-Folder 3-38

All Stars Pamphlets, 1980-2014

Box-Folder 3-39

Virginia Star, 1991-2006

Box-Folder 3-40

Virginia Star, 1992-1998

Box-Folder 3-41

All Star Jewelry, 1975-1997

Box-Folder 3-42

4-H Ambassador Program, 1983

Box-Folder 3-43

All Star Representative Form "Speaker's Bureau", 1989

Box-Folder 3-44

All Star Nametags, 1974-1991

Box-Folder 3-45

Ceremony Only, 1985-1992
Box-Folder 3-46

Photographs, 1997-1998