A Collection in
Alexandria Library
Local History/Special Collections
Accession Number 158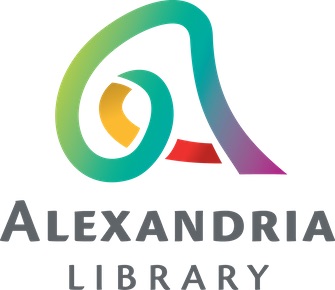 Repository
Alexandria Library, Local History/Special Collections
Accession Number
158
Title
Lemuel Durbin Williams Papers, 1842-1885 [bulk, 1853-1862]
Physical Characteristics
2 boxes (0.5 linear feet)
Language
English
---
Access Restrictions
There are no restrictions.
Use Restrictions
There are no restrictions.
Preferred Citation
Lemuel Durbin Williams Papers, Accession #158, Alexandria Library, Local History/Special Collections, Alexandria, Va.
Acquisition Information
Donated by the collector, Mr. Robert Strathy, 2006.
Lemuel Durbin Williams (1831?-1865) was a member of the Washington Light Infantry militia for several years prior to the start of the Civil War. When the D.C. Militia Infantry was formed to defend Washington D.C. in the early days of the Civil War, he joined the Washington Light Infantry for a 3-month tour of duty on April 10, 1861 and initially served as a 1st Lieutenant. Upon the promotion of Captain Lemuel Towers a month later, Williams was promoted to Captain and took command of the company. He was mustered out on July 10, 1861. Influenced by his work with a volunteer militia and his service in the Civil War he published one military instruction manual early in 1861 and wrote two other related works that apparently were never published.
By profession Williams was a draughtsman. He worked for the United States Coast Survey and later for the Northwest Boundary Survey Office. Examples of maps that Williams worked on can be found online at the Library of Congress American Memory site. Information about additional maps can be found on the American Philosophical Society website. Professionally and for publication he used the names L.D. Williams and Lem D. Williams. His outside interests extended to submitting two designs for a Treasury note; he received the offered premium because significant amounts of his designs were incorporated into the final product.
Williams married Sarah M. O'Donnell in 1852. He died at age 34 on July 31, 1865 after a short illness. He was survived by his wife and six children.
The collection is primarily focused on Williams' membership in the Washington Light Infantry, his published and unpublished works on proper performance of various military duties, and his work for the Coast Survey. The collection contains a work log from his days at the Coast Survey, correspondence received by Williams, and his published and unpublished works, including one which was written over part of a daily log from his service in the D.C. Militia Infantry.
The collection is organized thematically into the following categories: Biographical, U.S. Coast Survey, Washington Light Infantry, Works, Treasury Note Designs, Souvenir.
United States Coast Survey
United States--History--Civil War, 1861-1865
Washington Light Infantry
Williams, L.D.
---
Biographical.. 158:1, Box-folder
U.S. Coast Survey - daily log, 1853-1857.. 158:2, Box-folder
U.S. Coast Survey - correspondence with Jacob Monk, 1859-1862.. 158:3, Box-folder
U.S. Coast Survey - notes.. 158:4, Box-folder
Washington Light Infantry - membership records, 1842-1858.. 158:5, Box-folder
Washington Light Infantry - correspondence, 1861-1864.. 158:6, Box-folder
Washington Light Infantry - dance card, 1885.. 158:7, Box-folder
Works - American Illustrated Military Textbook, 1861.. 158:8, Box-folder
Works - Laws and Principles Governing in the Field, Camp and Garrison.. 158:9, Box-folder
Works - Diary of Command and Notes on a new/revised Work.. 158:10, Box-folder
Treasury Note Designs.. 158:11, Box-folder
Souvenir ($50 Confederate bill).. 158:12, Box-folder
Muster roll for Company A, Washington Light Infantry District, April 10, 1861.. 158A:1, Box-folder
Flyer advertising The American Illustrated Military Text Book.. 158A:2, Box-folder