A Collection in Arlington Public Library, Center for Local History

Collection number RG 30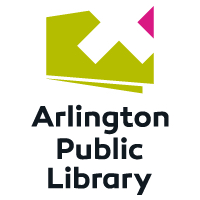 Repository
Arlington Public Library, Center for Local History
Collection number
RG 30
Title
Historic Neighborhood and Building Reports, 1978-2008
Extent
2 boxes.
Language
English
---
Access Restrictions
The collection is open for research.
Use Restrictions
There are no restrictions.
Preferred Citation
Historic Neighborhood and Building Reports, Collection # RG 30, Arlington Public Library, Center for Local History
Acquisition Information
These reports are donated to the library by the various authors.
Record Group 30 houses miscellaneous reports written about Arlington County neighborhoods and specific buildings that are historical in nature. These reports are, for the most part, unpublished works done by students of Historic Preservation from local colleges and universities, county generated studies, or Historic American Buildings Surveys (HABS). This active collection currently is 2.5 linear feet.
The subjects covered include neighborhoods, communities and buildings in Arlington. Most are well documented, and were written from the 1980s to the present. These reports contain histories of the neighborhood or property and analysis of its architectural importance. Many of these reports also contain photographs; there are 71 total images in the collection. Files with an asterisk contain photographs.
Subgroup 1 contains reports on neighborhoods, with every neighborhood given its own series. Subgroup 2 contains reports on historic buildings and other properties. Each property has its own series. All folder titles in quotes are the actual titles of the reports. This arrangement was created by the archivist.
Subjects:

Arlington (Va.)
Arlington County (Va.)
Neighborhoods.
---
Subgroup 1: Historic Neighborhood Reports
Subgroup 2: Historic Buidling Reports