A Collection in Arlington Public Library, Center for Local History

Collection number RG 50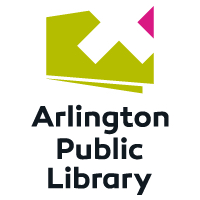 Repository
Arlington Public Library, Center for Local History
Collection number
RG 50
Title
Records of the Women's Club of Waycroft, 1960-1989
Extent
2 boxes.
Creator
Women's Club of Waycroft
Language
English
---
Access Restrictions
The collection is open for research.
Use Restrictions
There are no restrictions.
Preferred Citation
Records of the Women's Club of Waycroft, Collection # RG 50, Arlington Public Library, Center for Local History
Acquisition Information
Gift of A. M. (Peggy) Hughs in 1990.
Waycroft is a neighborhood in north Arlington, Virginia. The neighborhood is frequently paired with Woodlawn to form Waycroft-Woodlawn and stretches south and east from Virginia Hospital Center to Glebe Road and I-66. The Women's Club of Waycroft was organized in 1940 with the purpose of uniting community women in promoting the advancement of the civic and social welfare and the objectives of the Virginia Federation of Women's Clubs. The club was a member of the General Federation of Women's Clubs until disbanding in the 1990s.
RG 50 houses the scattered records of the Women's Club of Waycroft, dating 1942 to 1989, with the bulk of material from 1960-1962 and 1981-1989. The record group measures .63 linear feet.
The records document the activities of the club, which include meetings with speakers on matters of civic interest and money-raising activities to benefit charitable organizations. Types of material include the club constitution, minutes, newsletters (The Whistle) and yearbooks, photographs and clippings. Series 2, Agendas, Minutes and Reports of Executive and Regular Meetings, have more detailed records for the 1981-1989 section, including treasurer's reports. There are only two images in Series 5, Photographs and Clippings.
RG 50 is divided into five series by type of material. Within the series, arrangement is chiefly chronological.
Subjects:

Arlington (Va.)
Arlington County (Va.)
Citizens' associations
Neighborhoods -- United States.
Waycroft (Arlington, Va.)
Women -- United States -- Societies and clubs.
Women in community organization
---
Arlington (Va.)
Arlington County (Va.)
Waycroft (Arlington, Va.)
Series 1: Constitution, By-Laws, and History
Box 1

File 1: Constitution and By-Laws

Box 1

File 2: History of the Women's Club of Waycroft

Box 1

File 3: Mary Stewart's Collect, 1952-1953

Box 1

File 4: Membership Applications, 1952-1953
Series 2: Agendas, Minutes and Reports of Executive and Regular Meetings
Box 1

File 1: Program Report, March 1942

Box 1

File 2: Membership Report, 1956

Box 1

File 3: Agendas and Minutes of Executive Committee Meetings, September 1960 - May 1961

Box 1

File 4: Agendas and Minutes of Regular Meetings, June 1960 - May 1961

Box 1

File 5: Reports of Virginia Federation of Women's Clubs, 1960-1961

Box 1

File 6: Agendas and Minutes of Executive Committee Meetings, September 1961 - May 1962

Box 1

File 7: Agendas and Minutes of Regular Meetings, September 1961 - May 1962

Box 1

File 8: Report on Meeting of Virginia Federation of Women's Clubs, October 1964

Box 1

File 9: Attendance and Minutes of Executive Board Meetings, September 1981 - May 1982

Box 1

File 10: Attendance and Minutes of Regular Meetings, September 1981 - June 1982

Box 1

File 11: Treasurer's Reports, October 1981 - May 1982

Box 1

File 12: Attendance and Minutes of Executive Board Meetings, September 1982 - May 1983

Box 1

File 13: Attendance and Minutes of Regular Meetings, September 1982 - June 1983

Box 1

File 14: Treasurer's Reports, August 1982 - April 1983

Box 1

File 15: Attendance and Minutes of Executive Board Meetings, September 1983 - May 1984

Box 1

File 16: Attendance and Minutes of Regular Meetings, September 1983 - June 1984

Box 1

File 17: Treasurer's Reports, September 1983 - May 1984

Box 1

File 18: Attendance and Minutes of Executive Board Meetings, September 1984 - May 1985

Box 1

File 19: Attendance and Minutes of Regular Meetings, September 1984 - May 1985

Box 1

File 20: Treasurer's Reports, September 1984 - June 1985

Box 1

File 21: Attendance and Minutes of Executive Board Meetings, September 1985 - May 1986

Box 1

File 22: Attendance and Minutes of Regular Meetings, September 1985 - June 1986

Box 1

File 23: Treasurer's Reports, September 1985 - June 1986

Box 1

File 24: Attendance and Minutes of Executive Board Meetings, September 1986 - May 1987

Box 1

File 25: Attendance and Minutes of Regular Meetings, September 1986 - June 1987

Box 1

File 26: Treasurer's Reports, September 1986 - June 1987

Box 1

File 27: Attendance and Minutes of Executive Board Meetings, September 1987 - May 1988

Box 1

File 28: Attendance and Minutes of Regular Meetings, September 1987 - June 1988

Box 1

File 29: Treasurer's Reports, September 1987 - June 1988

Box 1

File 30: Attendance and Minutes of Executive Board Meetings, September 1988 - May 1989

Box 1

File 31: Attendance and Minutes of Regular Meetings, September 1988 - May 1989

Box 1

File 32: Treasurer's Reports, September 1988 - February 1989
Box 1

File 1: 1955, 1961, 1972
Box 1

File 1: Waycroft Whistle, 1958, 1960, 1961

Box 1

File 2: Waycroft Whistle, September 1961 - May 1962

Box 1

File 3: The Whistle, September 1981 - April 1982

Box 1

File 4: The Whistle, October 1985 - May 1986

Box 1

File 5: The Whistle, September 1986 - May 1987

Box 1

File 6: The Whistle, September 1987 - May 1988

Box 1

File 7: The Whistle, September 1988 - May 1989

Box 1

File 8: Yearbooks, 1941/1942 - 1963/1964

Box 2

File 9: Yearbooks, 1964/1965 - 1977/1978

Box 2

File 10: Yearbooks, 1978/1979 - 1981/1982
Series 5: Photographs and Clippings
Box 1

File 1: Photographs, 1961 , n.d.

Box 1

File 2: 1950, 1961-1962