A Collection in The Fairfax County Public Library

Record Group Number MSS 02-13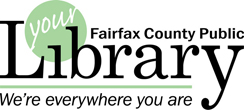 Repository
Fairfax County Public Library
Record Group Number
MSS 02-13
Title
The Sears #1814 Fair Oaks Mall Scrapbook, 1979-1988
Extent
0.5 linear feet
Creator
Sears #1814 employees
Language
English
Abstract
The Sears #1814 Fair Oaks Mall Scrapbook spans the years 1979-1988, and contains photographs, an employee handbook, a newspaper advertisement, and a flyer.
---
Access Restrictions
None
Use Restrictions
Consult repository for information
Preferred Citation
Sears #1814 Fair Oaks Mall Scrapbook, MSS 02-13, Virginia Room, Fairfax County Public Library
Acquisition Information
Donated by Oliver Peters in May 2019.
Processing Information
Chris Barbuschak, May 2019
EAD generated by Ross Landis, 2019
On June 14, 1976, the Fairfax County Board of Supervisors rezoned 138.5 acres to permit construction of a shopping mall at the intersection of Route 50 and Interstate 66, the site of the Pinecrest No. 2 golf course. The developer, Taubman Co., planned for a 1.3 million square-foot shopping mall with two levels containing five department stores and 100 individual shops. Taubman Co. named their shopping center Fair Oaks Mall and opened it during an economic recession on Thursday, July 28, 1980. The mall had four original anchor department stores: Hecht's, J.C. Penney, Woodward & Lothrop, and Sears.
Sears #1814 opened on Fair Oaks Mall's first day of operation. S. David Whipkey supervised Sears #1814 as its first manager. The two-level store comprised of 230,000 square feet and it was located on the west side of the mall. The store had an auto service center, beauty salon, photo studio, and over fifty departments.
On Monday, July 19, 1982, Sears opened an experimental financial service center in the Fair Oaks Mall store. It was one of eight Sears in the country to get full-service in-store branches of Allstate, Dean Witter, and Coldwell Banker. The financial service center sold stocks, mutual funds, bonds, and insurance.
Beginning in the 1990s, Sears began a slow decline, and by 2010, the company was no longer profitable. On December 6, 2017, the Fair Oaks Mall Sears held a grand reopening after more than a year of renovating the store into half of its former size. The store abandoned its second floor and consolidated into a smaller store on the first floor reducing its departments and merchandise. On August 23, 2018, Sears Holdings Corporation announced that the Fair Oaks Mall store was among 46 Sears and Kmart stores that would be closed. Liquidation sales at the store began on August 30, 2018, and the store closed for good after 38 years of operation on November 25, 2018.
The Sears #1814 Fair Oaks Mall Scrapbook spans the years 1979-1988, and contains photographs, an employee handbook, a newspaper advertisement, and a flyer. Sears #1814 employees started creating a photobook at the time of the store's opening in 1980. When the store closed in 2018, former employee Oliver Peters rescued the photobooks and reassembled them into this scrapbook. Photographs depict the construction of Fair Oaks Mall in Fairfax County, Virginia; the store's grand opening floor display; 1980 Christmas display; 1st year anniversary picnic at Lyn Marsh Farms in Gainesville, Virginia; 1981 Western Wear Kickoff; Sears Days Contest; 1981 Sears Management Team; 1982 Sears Days Breakfast; 1982 Home Improvement Skit; 1982 Sears Days Candlelight Dinner; 1983 Holiday Dinner; Changing of the Guard ceremony between managers S.D. Whipkey to E.W. Waters; 1984 Blood Drive and Awards Luncheon; 1985 Sears #1814 Softball Team; 1986 Ray Goddard's Pie-in-the-Face; 1988 Sam Paladino Management Team; award and tenure ceremonies; and unidentified Sears employees.
---
Fair Oaks (Va.)
Fair Oaks Mall
Fairfax (Va.)
Sears, Roebuck and Company
Shopping malls - Virginia - Fairfax County
---
Fair Oaks (Va.)
Fairfax (Va.)
Box 1 folder:  
Sears #1814 Fair Oaks Mall Scrapbook, 1979-1988