A Collection in
Special Collections
Collection Number SC 0152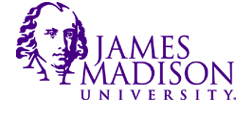 Special Collections, Carrier Library, James Madison University
Special Collections
Carrier Library
James Madison University
Harrisonburg, Virginia 22807
USA
Phone: (540) 568-3612
Fax: (540) 568-3405
Email:
library-special@jmu.edu
URL:
http://www.lib.jmu.edu/special
© 2018 By JMU Libraries. All rights reserved.
Processed by: Colleen Boyle and Chris Bolgiano, March 1999; Kate Morris, July 2013
Repository
Special Collections, James Madison University
Collection Number
SC 0152
Title
Mary A. Thompson Papers, 1893-1974
URL:
Extent
.4 cubic feet; 1 box
Creator
Mary A. Thompson, 1903-1997
Language
English
Abstract
This collection documents the life and activities of members of the Thompson family of Harrisonburg and Rockingham County, Virginia, particularly John W. Thompson and his wife Elizabeth F. Thompson, and also contains items relating to the Mt. Zion Church of the Brethren in Dayton, Virginia.
---
Access Restrictions
Collection is open for research. Researchers must register and agree to copyright and privacy laws before using this collection. Please contact Research Services staff before visiting the James Madison University Special Collections Library to use this collection.
Use Restrictions
The copyright interests in this collection have not been transferred to the James Madison University Special Collections Library. For more information, contact the Special Collections Library Reference Desk. (library-special@jmu.edu).
Preferred Citation
[identification of item], [box, folder #], Mary A. Thompson Papers, 1882-1974, SC 0152, Special Collections, Carrier Library, James Madison University, Harrisonburg, VA
Acquisition Information
Deposited by contract with the Harrisonburg-Rockingham Historical Society in 1998.
Processing Information
In order to streamline the process of applying collection numbers, Special Collections staff completed a large-scale renumbering campaign in the spring of 2017. This collection was previously cataloged as SC 3097.
John W. Thompson, born in 1874 and died in 1932, lived in the Harrisonburg and Rockingham County area where he operated a small farm. His wife was Elizabeth F. Thompson who was born in 1872 and died in 1958. They had five children, one of which was Mary Anna Thompson, who lived from 1903 to 1997. John W. Thompson and other Thompson family members were involved in the purchase of land for the Mt. Zion Brethren Church of Dayton, Virginia around 1895 and the later sale of the church and land around 1945.
Mary A. Thompson (1903-1997) spent her life in the Harrisonburg area. She went to Pleasant Hill Elementary and Junior High School and then to Dayton High School, graduating in 1925. She was accepted into the Rockingham Memorial Hospital School of Nursing in 1929 and graduated in 1933.
The Mary A. Thompson Papers, 1882 - 1975, consist primarily of documents and notebooks pertaining to the lives of John W. Thompson and his wife Elizabeth F. Thompson. These materials include notebooks of various household income and expenses from the years 1935 - 1974, including lists of purchases for gasoline and various auto parts from several different stores including Wayne Motor Sales, Standard Oil Co., and Madrid Fil[l]ing Station. Other materials comprise a notebook of church council meeting minutes and legal documents from the Mt. Zion Brethren Church of Dayton, Virginia from 1895 - 1945, various financial and legal papers from 1892 - 1932 that include fire insurance appraisals and policies for the farm, tax receipts, estate debts, land deeds, and a 1930 Farm Census.
Other materials within the collection relate to Mary A. Thompson, daughter of John and Elizabeth Thompson, from the years 1921 - 1945. These papers include temporary nursing permits and a letter from the principal of Dayton High School. There is also a small amount of Thompson family genealogical materials including written birth and death dates, newspaper clippings relating to the Thompson Geological Museum and various Thompson family members from 1921 - 1980, and three photographs. Other genealogical materials relate to the Heatwole and Weaver families and include the pamphlet, "A History of the Heatwole Family" from 1882. Also included is a small folder of schedules and list of staff for the WSVA radio station in Harrisonburg, Virginia.
This collection is arranged in 6 folders.
Subjects:

Account books -- Virginia -- Rockingham County -- Sources
Brethren Church -- Virginia -- Rockingham County -- History
Dayton (Va.) -- History -- Sources
Debt -- Virginia -- Sources
Deeds -- Virginia -- Rockingham County -- History
Farm life -- Virginia -- History
Finance, Personal -- Sources
Fossils -- Collection and preservation -- Virginia -- Rockingham County
Harrisonburg (Va.) -- Genealogy -- Sources
Harrisonburg (Va.) -- History -- Sources
Harrisonburg (Va.) -- Social life and customs -- Sources
Heatwole family
Heatwole, Justus B., 1883-1959
Home economics -- Accounting
Industries -- Virginia -- Harrisonburg -- Sources
Land titles -- Virginia -- Rockingham County
Layne, George L
Mt. Zion Brethren Church (Dayton, Va.) -- History
Nurses -- United States -- History -- 20th century
Prices -- Virginia -- Harrisonburg -- History
Radio programs -- Virginia -- Harrisonburg
Radio stations -- Employees -- Virginia -- Harrisonburg
Real property -- Virginia -- Sources
Rockingham County (Va.) -- Genealogy -- Sources
Rockingham County (Va.) -- History -- Sources
Rockingham County (Va.) -- Social life and customs
Service stations -- Records
Thompson Museum
Thompson family
Thompson, J. W. (John W.), 1874-1932
Thompson, Martha E., 1844-1919
Thompson, Mary A., 1903-1997
United States -- Census, 1930. -- General farm schedule
United States -- Military care -- 20th century
United States. War Manpower Commission
Virginia -- Genealogy -- Sources
Virginia -- History, Local -- Sources
WSVA--WSVA-FM (Radio Station : Harrisonburg, Va.)
World War, 1939-1945 -- Military care -- United States
World War, 1939-1945 -- Women -- United States

Genre and Form Terms:

Ledgers (account books)
---
Mary A. Thompson, 1903-1997
Box:Folder 1 folder: 1
Household Income and Expenses (6 books), 1893-1936
Box:Folder 1 folder: 2
Household Income and Expenses (7 books), 1935-1974
Box:Folder 1 folder: 3
Miscellaneous Notebooks (3 books), 1895-1945, undated
Box:Folder 1 folder: 4
Financial and Legal Papers, 1892-1945
Box:Folder 1 folder: 5
Genealogy, 1882, 1921-1969, undated
Box:Folder 1 folder: 6
WSVA Radio, undated