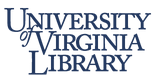 Albert and Shirley Small Special Collections Library
Albert and Shirley Small Special Collections Library
P.O. Box 400110
University of Virginia
Charlottesville, Virginia 22904-4110
URL:
https://small.library.virginia.edu/
Initial record created by Rose Oliveira.
Repository
Albert and Shirley Small Special Collections Library
Identification
MSS 16493
Title
Roy Davis collection of African American masonic programs 1960-1981
URL:
Quantity
.5 Cubic Feet, 1 legal document box , programs
Condition Description
Fair
Creator
Prince Hall Conference of Grand Masters, Inc.
source
Davis, Roy
Language
English .
---
Conditions Governing Access
This collection is open for research.
---
This collection contains thirty-two programs of Masonic related events. Twenty-seven are souvenir programs from African American Masonic meetings and events belonging to Roy Davis, a resident of Norwalk, Connecticut who was active in the Prince Hall Grand Chapter of New England. In addition to these are five programs for miscellaneous African American society events in the Northeast. Most of the programs were for events taking place in Connecticut between the late 1960s and early 1980s. There are also programs for the Order of the Eastern Star and the "National Council of Negro Women" that are for women who want to join the masons.
Under the external documents, a spreadsheet is available with an inventory of the masonic programs.
African American fraternal organizations
African American freemasons -- Connecticut
Davis, Roy
---