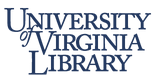 Albert and Shirley Small Special Collections Library
Albert and Shirley Small Special Collections Library
P.O. Box 400110
University of Virginia
Charlottesville, Virginia 22904-4110
URL:
https://small.library.virginia.edu/
Initial record created by Rose Oliveira.
Repository
Albert and Shirley Small Special Collections Library
Identification
MSS.16474
Title
Thomas H. Brown Funeral Home ledger 1935-1941
URL:
Quantity
.25 Cubic Feet, 1 half legal document box.
Language
English .
---
Conditions Governing Access
This collection open for research.
---
Thomas Henry Brown (1864-1952) was a longtime funeral director and civic leader among the African Americans of Petersburg and Hopewell Virginia . Petersburg was a city with a well-established free black community dating back to the late 18th century. Brown lived and worked during Jim Crow segregation which extended to the funeral industry. In 1893, he organized the People's Memorial Cemetery Association to save Petersburg's African American cemetery from deteriorating conditions and a possible foreclosure. Brown opened a funeral home in Hopewell about 1916 and remained involved with the locality during its World War I boom years. He was a civic leader in Petersburg and across the state for the rest of his life, continuing his involvement with the cemetery. Brown died of pneumonia in McGuire Veterans Hospital in Richmond on February 8, 1952, and was buried at People's Memorial Cemetery in Petersburg.
This collection contains the manuscript ledger book kept by Thomas Brown's Funeral home in Petersburg, Virginia. This book detailed the funerals of approximately 500 African Americans during the last years of the Great Depression. The volume opens with twenty-four pages of manuscript of an alphabetical index, listing the names of the deceased keyed with the page for further information about their funerals.
In addition to the names of the deceased, most entries also record the dates, persons paying for the funerals and their addresses, services commissioned, the vehicles needed, and the fees for all aspects of the funeral services. Some entries are more detailed, adding the birth and death dates and places of residence of the deceased, names of parents, final resting places, and other details.
Also included is one photograph, undated, 5 x 7 inches depicting pallbearers bringing a casket out of Brown's Funeral Home.
African American business enterprises
African American families
Funeral homes
Genealogy
Petersburg (Va.)
---
Funeral homes
Hopewell
Petersburg
Petersburg (Va.)
Virginia