A Collection in
Roanoke Public Libraries
Accession Number 2014.6.18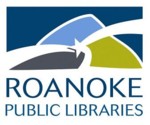 Roanoke Public Libraries
Roanoke Public Libraries
706 South Jefferson Street
Roanoke, Virginia 24016 USA
Phone: (540) 853-2073
Email:
virginiaroom@gmail.com
URL:
http://www.roanokeva.gov/library
© 2014 By the Roanoke Public Libraries. All rights reserved.
Processed by: Special Collections Staff
Repository
Roanoke Public Libraries
Accession Number
2014.6.18
Title
A Guide to the Contents of the Huff Lane Elementary School Time Capsule
Physical Characteristics
1 record storage box
Language
English
---
Access Restrictions
There are no restrictions.
Use Restrictions
There are no restrictions.
Preferred Citation
Contents of the Huff Lane Elementary School Time Capsule, Accession #2014.6.18, Roanoke Public Libraries, Roanoke, VA
Acquisition Information
Donated by the City of Roanoke
Huff Lane Elementary was located in the northwestern part of Roanoke City and was named after the farm of Peter Huff, which dominated the area. The Huff Lane School operated from 1950 to 2010 when it was closed due to the budget. The school was razed in 2014 after the property was sold in February of that year to NDRA II, LLC to make room for commercial development in the Valley View Mall area. According a Roanoke Times article from April 2014, a Roanoke citizen that remembered the 1950 ceremony, made a call to alert the demolition crew that a time capsule was in the foundation somewhere. A worker later found the sealed metal box among the debris.
The collection consists of 1 record storage box and the time capsule. The materials contained in this collection are varied, but include different reports and pamphlets associated with the city and the schools. The collection includes several newspaper sections, small stamps, coins, brochures, reports, and directories. The collection focuses specifically on 1949-1950 to commemorate the year the time capsule was sealed within the Huff Lane cornerstone, while there are a few items that fall outside of that time range, most are from 1950. While the collection provides a fairly well-rounded perspective of 1950s Roanoke, it does not include photographs from the time. Perhaps the most interesting piece is the Chamber of Commerce statistical report. It details remarkable facts about Roanoke in a relatively short document.
Documents are arranged by document type.
Contents of the Huff Lane Elementary School Time Capsule. 1, Box
Huff Lane Elementary School Time Capsule. 2, Box