A Collection in
Roanoke Public Libraries
Accession Number 2011.11.05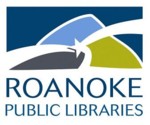 Roanoke Public Libraries
Roanoke Public Libraries
706 South Jefferson Street
Roanoke, Virginia 24016 USA
Phone: (540) 853-2073
Email:
virginiaroom@gmail.com
URL:
http://www.roanokeva.gov/library
© 2014 By the Roanoke Public Libraries. All rights reserved.
Processed by: Alicia R. Sell
Repository
Roanoke Public Libraries
Accession Number
2011.11.05
Title
A Guide to the McKendrie-Day Collection
Physical Characteristics
1 record storage box, 1 oversize file
Language
English
---
Access Restrictions
There are no restrictions.
Use Restrictions
There are no restrictions.
Preferred Citation
McKendrie-Day Collection, Accession #2011.11.05, Roanoke Public Libraries, Roanoke, VA
Acquisition Information
Donated by Pat Douglas
Charles McKendrie and Sarah Day were married on 22 September 1904 in Washington DC. They lived in various homes throughout the Washington DC area, Essex County, and Roanoke, VA. Charles came to Roanoke as a railroad worker, but developed his lifelong trade as a builder after loosing his job to a railroad strike. He learned the building trade from Tommy Carter of Roanoke, VA, where he built his first six houses. They lived in Roanoke from 1918 - 1928 and then returned to Washington DC where he continued his business. Charles and Sarah had five children (1 boy, 4 girls) and adopted a son. Their first son, Herman Ishmel, died in infancy. Their youngest daughter, Irene, was tragically killed in a car accident on her 17th birthday. Irene's death in February 1930 was a significant loss for the family, and Sarah returned to Roanoke to live with the Clements family until August 1930. After moving back to Washington DC, Charles and Sarah lived there for the rest of their lives. Grace and Mabel McKendrie never married. They both lived in Washington DC for much of their lives as government workers, and traveled frequently. Jessie "Boots" McKendrie married Forrest Carlyle Brimacombe and had two sons.
The documents in the McKendrie Day Family Papers include family history documents and materials relating to Charles and Sarah McKendrie's four daughters, Grace, Mabel, Jessie "Boots" and Hilda "Irene". The majority of the materials focus on Mabel and Irene McKendrie. Mabel's documents focus on her years spent as a teenager in Roanoke, VA (1926-1928). Her diary, travel journal and high school programs document the life of a budding teenager in 1920s Roanoke, VA. Her diary lists the names of friends and families living in Roanoke, VA. Her manuscripts, undated, show her skills as a young writer. In one of her manuscripts, "Ellen of the Westland", there is a torn page from a magazine advertising a writing contest with a $25,000 cash prize for the best novel by a woman. The documents relating to "Irene" McKendrie focus primarily on her tragic death in a car accident in Washington DC on her 17th birthday. Compiled in a scrapbook, there are photographs, letters, newsclippings, and sympathy cards, many of them from Roanoke residents.
Documents are arranged creator or subject of the document.