A Collection in
University Archives, McConnell Library, Radford University
Accession number AC 020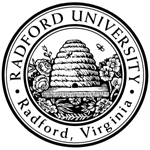 Radford University, University Archives, McConnell Library
University Archives
McConnell Library
PO Box 6881
801 East Main Street
Radford, VA 24142-6881. USA
Phone: 540-831-5701
Email:
aspelbrin@radford.edu
URL:
http://lib.radford.edu/Archives/
© By Radford University. All rights reserved.
Processed by: Wess Hess and Gene Hyde
Repository
University Archives, McConnell Library, Radford University
Accession number
AC 020
Title
Harley Cordle Coal Mining Collection , 1954-1976
Physical Characteristics
0.5 Linear feet.
Location
located in locked compact shelving on level 1.
Language
English
Abstract
This collection contains the pay stubs of Harley Cordle between 1954-1976 and various photographs of the Cordle family. Portions of this collection have been digitized. For full details see the collection on the Radford University Library website.
---
Access Restrictions
An appointment for research is required. The collection is open for research. No interlibrary loan. One folder of material is restricted. Original copies of photographs are held by the Cordle family.
Use Restrictions
One folder of material is restricted.
Preferred Citation
[Identification of item], Harley Cordle Coal Mining Collection, Appalachian Collection, McConnell Library, Radford University, Radford, VA. Harley Cordle Coal Mining Collection , Accession # AC 020, University Archives, McConnell Library, Radford University
Acquisition Information
Material was donated by Tammy Armes in 2011.
Accruals
No accruals are expected.
Custodial History
Pay stubs, PDF scans of documents, and JPEG versions photographs were donated by Tammy Armes, the granddaughter of Harley Cordle, in 2011.
Processing Information
Physical materials processed by Wes Hess. Online content created by Gene Hyde. Summer 2012.
Harley Clifford Cordle was born in Tazewell County, VA, in 1926 and died in 1991. Information about his life comes from his granddaughter, Tammy Armes, who donated her grandfather's pay stubs, documents, and photos to the Appalachian Collection:
Harley Clifford Cordle Wife: Sally Ann Stillwell Cordle Children: Gaynell Cordle Armes (my mother); Charlie Cordle Stepson: Melvin Stillwell b. 03/30/1926 d. 11/30/1991.(Harley Clifford Cordle was) born in Tazewell County. I'm not sure where, most likely at home. He lived the majority of his life in the Mill Creek area of Raven, VA. His parents were Bill and Dora Hess Cordle.
One of the mines where he worked was Lawson Brothers Coal Co. My mom couldn't remember any other major places. She did say he told stories of walking to work, and it being so cold, he would have frost on his eyelashes. Years later he and his stepson rode to work together. His stepson lives just down the road from them.My mom didn't have very many things to add he couldn't read or write (he would make his mark when needed on legal document) he never drove.
I can add from my experience that the house on Mill Creek (as my mom always called it) was a four-room house with a coal stove in the living room. The bedroom had two full sized beds. The living room (they called it the front room) had the coal stove, and a couch, chair, and TV. The only TV they could receive was through rabbit ears, and on a good day, you'd have maybe 2-1/2 channels! The dining room and kitchen were the other two rooms. There was no toilet in the house, and the running water was plumbed into a small spring, and you could only count on it a small part of the time. Most of the time, they brought down buckets of water from the spring on the hill. It was amazing water, I remember how I loved drinking it out of the aluminum ladles straight out of the bucket! It was always cold, and tasted so fresh. I've never tasted anything like it since.
There was an outhouse, and years later, a second one was built beside the first one. The first one still worked but most people only used it in case of emergencies, cause the newer one was nicer. The young children, like me and my sister, were allowed to us a slop bucket at night, so we wouldn't have to use the outhouse in the dark. It was an enameled pot with a lid, and it sat under a table in the kitchen. You could go on the back porch for privacy if it was warm enough, or if it was cold, they would pull a curtain over the kitchen door shut so you could have a little privacy.I loved to visit. It was like roughing it or camping out, in many ways. We spent most of the time in the summer sitting on one porch or another, to catch what breezes we could; and in the winter, either in the living room beside the coal stove, or in the bed, under layers upon layers of quilts.
Papaw smoked, and he rolled his own cigarettes, using Prince Albert tobacco from a can. That, and life as a coal miner, led to many breathing problems later in life, as you can imagine. (Note: According to his death certificate, Harley Cordle died of pneumonia and complications from chronic obstructive pulmonary disease (COPD))
The Harley Cordle Coal Mining Collection contains pay stubs that document Cordle's wages, coal company payment methods and deductions, and pay rates for coal over the course of several decades in and around Tazewell County, Virginia. Mr. Cordle's pay stubs indicate that he worked for several coal companies between 1954-76, including Meadows Coal Company (Conoway, Virginia), Standard Smokeless Coal Company (Whitewood, Virginia), Salyers Coal Company (Raven, Virginia), Horn Coal Company (Grimsleyville, Virginia), and Lawson Brothers Coal Company.The photographs in the online portion of the collection show domestic photographs of Harley Cordle and his family.
Folder 1: Coal Pay Stubs, 1954-59
Folder 2: Coal Pay Stubs, 1960-66
Folder 3: Coal Pay Stubs, 1966-69
Folder 4: Coal Pay Stubs, 1970-73
Folder 5: Coal Pay Stubs, 1974-76
Folder 6: Assorted documents: copies of email correspondence with Tammy Armes, copy of marriage certificate, and copies of Harley Cordle's death certificate and obituary.
Folder 7: Restricted (includes Social Security information and is not available for research)