A Collection in the
Special Collections Department
Accession number 228-a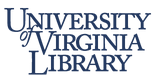 Special Collections, University of Virginia Library
Albert and Shirley Small Special Collections Library
University of Virginia
Charlottesville, Virginia 22904-4110
USA
Phone: (434) 243-1776
Fax: (434) 924-4968
Reference Request Form:
https://small.lib.virginia.edu/reference-request/
URL:
http://small.library.virginia.edu/
© 2008 By the Rector and Visitors of the University of Virginia. All rights reserved.
Processed by: Special Collections Staff
Repository
Special Collections, University of Virginia Library
Accession Number
228-a
Title
Papers of Alexander H. H. Stuart and the related Stuart and Baldwin families 1754-1921
Extent
ca. 800 items
Creator
Location
Language
English
---
Access Restrictions
There are no restrictions.
Use Restrictions
See the University of Virginia Library's use policy.
Preferred Citation
Papers of Alexander H. H. Stuart and the related Stuart and Baldwin families, Accession #228-a, Special Collections, University of Virginia Library, Charlottevsille, Va.
Acquisition Information
Gift 1994 March 3
For biographical information concerning Archibald Stuart and Alexander H.H. Stuart, please consult Dictionary of American Biography, Volume XVIII, pages 160-162.
This collection consists of the additional papers of the Stuart and Baldwin families, chiefly Archibald Stuart (1757-1832) and Alexander H.H. Stuart (1807-1891), of Staunton, Virginia, ca. 1754-1921, ca. 800 items (4 Hollinger boxes, 1.5 linear feet), including correspondence; financial and legal papers; printed items; microfilm; an architectural drawing; Civil War military papers of Captain George M. Cochran, Jr.; nineteenth century newsclippings; drafts of speeches by Alexander H.H. Stuart; land grants signed by Virginia governors, including Beverley Randolph, Robert Brooke, John Floyd, and James Monroe; two engravings of Alexander H.H. Stuart; and papers regarding the settlement of the estate of Archibald Stuart . Since Alexander H.H. Stuart was a prominent member of the Virginia Whig Party, there is considerable material in this collection concerning the Whig Party and Virginia politics.
CORRESPONDENCE OF THE STUART-BALDWIN FAMILY -SUMMARIES (BOX 1)
Martha S. Baldwin forwards a letter to her husband General Briscoe Gerard Baldwin (d. 1852) from their daughter Mary Baldwin regarding her health (n.d.)
James Barbour (1775-1842), Secretary of War, mentions an interview with [Henry] Clay concerning the participation of members of the administration in the political convention [of the National Republican Party ] and discusses his knowledge of the true charges leveled against Andrew Jackson while in control of Louisiana during the War of 1812, Jackson's conflict with Louisiana Governor William Charles Claiborne and the Governor of Georgia, his refusal to obey the orders of President Monroe, his denunciation of Madison, and his behavior as acting Governor of Florida (1827 Dec 16); Barbour also mentions his involvement in "a controversy of mixed vexation," his retirement, " and says, " [John C.] Calhoun 's pamphlet is the final act in the drama -and I apprehend the breach will become wider and wider" (1831 Feb 19)
G.A. Baxter, member of the Board of Visitors of Washington Academy, informs Archibald Stuart of his election to the Board, and explains why his resignation was errantly reported in their minutes (1807 Sep 29)
Robert Beverley discusses a possible land sale (1791 May 5); asks Archibald Stuart to attend to his properties near Staunton and make sure all back taxes are paid (1791 Nov 24); discusses land business and court matters (1791-1797); makes reference to the slave revolt in the French colony of Haiti in the West Indies and the declaration of independence by Toussaint L'Ouverture (1743-1803), criticizing George Washington for his early acknowledgement of the French Republic, believing he acted unconstitutionally, and expresses great confidence in the talents, integrity, and firmness of Mr. [John] Adams (1798 Dec 17)
John Breckinridge writes business letters (1788 & 1790), his son, J.C. Breckinridge, asks for information from Archibald Stuart for a biographical essay about his father (1815 Apr 30)
Gerald Briscoe, [Jr.?] writes about a land dispute in "Caintucke" (all three letters, 1794-1796, n.d.)
Cuthbert Bullitt to Archibald Stuart and General John Brown discusses a suit involving Colonel Clendenning for lack of payment on a bond (1790 Jan 2); and the death of his brother, Thomas Bullitt, asking for a petition in the Legislature of Virginia for their financial relief (1823 Dec 16)
Joseph C. Cabell refers to a pamphlet containing Mr. Madison's letter and an appendix establishing the point that the Tariff Policy is the true Republican doctrine; Cabell paid T.W. White, Richmond printer, for 3,000 copies and will have more printed if necessary; claims that the opposition party is exerting every effort to destroy Madison's influence in the state (1829 Feb 24)
Arthur Campbell requests an investigation into the circumstances surrounding the sickness and death of the boy Charles H. Campbell; speaks of the opposition to the federal constitution and the value of the controversy over the amendments to point out the real motives of those trying to keep Virginia and North Carolina from approving the Constitution (1789 Sep 2); discusses difficulties in obtaining land warrants due to the boundary dispute with Kentucky and refers to the petition to revise the Virginia State Constitution opposed by the friends of [Patrick ?] Henry (1795 Sep 30); refers to Thomas Jefferson and the success of the "friends of monarchy" who won the late election for President, and the French Revolution (1797 Feb 20); and mentions his desire that the land law in the Act of 1795 would be repealed or amended (1798 Dec 22)
John Coalter discusses a debt against Mrs. Reid, and declares "I have no hopes of the republic since New Jersey has proved recreant" (1812 Nov 6)
George Davis discusses legal and business matters (1792 Aug 17)
R. Gamble discusses legal and business matters (1791-1800)
Hugh Holmes writes concerning the competition between Winchester and Staunton to be the branch of the Virginia Bank which he believes must be kept exclusively under a Republican direction; asks for Archibald Stuart to secure a loan for five hundred dollars; discusses the rumor that merchants believe that the Eastern and Northern Tories have devised a stratagem to defeat the loan requested by the government to conduct the War of 1812 with Great Britain (1814 Mar 9); speaks of his pain from numerous operations; the raids of the Tunisian corsairs upon British ships in the English Channel (1817 Jul 12); and the death of Mary, the daughter of Archibald's brother Alexander (1823 May 6)
[Chapman ?] Johnson (1779-1849) sends a copy of a decree from the court of appeals in the case of [Doneghe ?] and Campbell to Archibald Stuart; sent a copy of Archibald Stuart 's letter about the seat of government to the Editor of The Enquirer for publication; refers to the failure of their efforts to establish the University of Virginia and his belief that nothing will be done for it this winter; the non-effect of political essays upon the public mind, and mention of "the great James River project" (1822 Mar 2)
John Lewis to Dabney Carr notes "my seeing Mr. Jefferson" is very uncertain, and writes about the Mayo v Lewis lawsuit (1768 Jan 23)
John Lewis to Thomas Jefferson writes regarding his lawsuit Mayo v Lewis, docketed in Thomas Jefferson 's hand (1772 Oct 4)
J. Marshall speaks of the fickleness of political parties in reference to "Zach." and refers to a business matter (n.d.)
George Mathews (1739-1812) writes of his safe arrival in Georgia where he was asked to sit for election to political office (1791 Oct 10); and details concerning his dispute over a land sale in Virginia and his motive in accepting the office of [Governor of Georgia?] (1794 Apr 4)
James D. McCutchen to Joseph Janney writes concerning his inability to make his payment for land due to the drought, high feed costs and poor crops and his proposal to work out an alternative method of payment (1839 Mar 25)
Andrew Moore (1752-1821), elected to the first four Congresses, March 4, 1789-March 3, 1797, writes from New York and Philadelphia, sends copies of all laws passed, wages established at six dollars per day, set the budget for the staff of the President and Vice-President, discusses office seekers, mentions that the amendments to the constitution are being conducted with a great deal of warmth, believes the amendments "will quiet the public mind and remove in a great measure the opposition to government" (1789 Aug 12); asks for help in securing compensation for a slave who escaped into Pennsylvania and proved that he was a free black unjustly sold to Moore who was unaware of his status by a previous owner (1791 Nov 5); the preoccupation of Congress with a bill fixing the rates of representation in Congress and the disputed election between General Anthony Wayne (1745-1796) and General James Jackson (1757-1806) before Congress (1792 Mar 15); his disappointment in the bill fixing the ratio of representation and the decision made in the House concerning the contested election which declared the seat vacant (1792 Mar 26); discusses the resignation of Thomas Jefferson as Secretary of State who appeared determined never to enter public life again, with the former Attorney General Edmund Randolph succeeding Jefferson as Secretary of State; mentions the great loss suffered by the country by Jefferson's resignation at this critical time and praises Jefferson highly; encloses a number of resolutions introduced by Mr. Madison, the conflict over the payment of interest on the debt of the United States; cites Jefferson's opinion on the same subject; forwards copies of the correspondence between Thomas Jefferson and Citizen Edmond Charles Genet and Jefferson's report on United States trade with Europe (1793 Jan 4); the attempt by Washington and Congress to have Citizen Genet recalled to France due to his insolent and insulting conduct (1793 Dec 8); the situation of the United States becoming more and more critical due to the increase of British spoliation on American shipping, detaining our vessels, and alleging that an old law precluded the United States from Britain's West Indian ports; the purchase of flour and beef and the chartering of United States vessels to transport it because the United States was bound by treaty to guarantee the French West Indies; Madison's resolutions; the empowerment of the President to impose an embargo on all shipping coming into American ports; the arming of small vessels to use against the Algerians; a bill providing for the defence of our ports and harbors; the establishment of arsenals, and a resolution for the enlistment of 15,000 troops, with training during 24 days a year, and the need for a direct tax to fund national defence (1794 Mar 14)
Garrett Peterson asks [Charles Anderson] Wickliffe for help in locating Archibald Stuart and buying a piece of land belonging to Archibald Stuart to make his title to his plantation more secure (1826 Jan 24, see Wickliffe's letter, 1826 Feb 26)
William Preston to William Anderson seeking advice in a land claim controversy (1783 Jan 1)
[Andrew Reid, Jr.] to Thomas J. Stuart writes a social letter to a friend (1807 Sep 5)
Alexander Farish Robertson Correspondence, chiefly with Philip Alexander Bruce concerning his history of the University of Virginia and especially the Honor System (1921)
John Steele writes that the Governor [Henry Lee] has written Mr. White asking him to help Archibald Stuart investigate the High Sheriff for embezzlement (1792 Mar 5)
Robert Sterritt notifies Joseph Janney that he has secured a purchaser for Archibald Stuart 's plantation in Rockbridge County, James D. McCutchen, (1837 Jul 14, see also McCutchen 1839 Mar 25)
Eleanor Briscoe Stuart to Thomas J. Stuart concerning his studies and vacation while at Washington Academy (1806 Jan 24 & Mar 2) and to her mother, Mrs. Margaret Briscoe (1808 Feb 19)
Martha M. Stuart writes to her mother-in-law, Mrs. Eleanor (Briscoe) Stuart concerning family news (n.y. Apr 8)
[Charles Anderson] Wickliffe (1788-1869) forwards a letter from Garrett Peterson to Archibald Stuart concerning a land sale (1826 Feb 26)
William Wirt (1772-1834) asks Archibald Stuart to send his anecdote about Patrick Henry for his biography and to furnish the details just as it was originally told (1816 Aug 10)
MISCELLANEOUS PAPERS OF THE STUART FAMILY (BOXES 1-2)
This series contains an architectural drawing; an engraving of Alexander H.H. Stuart by Danforth, Baldwin & Company; financial and legal papers, including notification of Archibald Stuart 's appointment as a Presidential elector (1792 Nov 12); insurance policies for Archibald Stuart 's barn, grist mill, saw mill, dwelling and kitchen (1811, 1812); Archibald Stuart 's appointment as a commissioner to collect money for a monument to George Washington (1817 Apr 4); stock certificates; accounts and receipts; indentures; land plats; legal cases of both Archibald Stuart and Alexander H.H. Stuart; copies of wills of Alexander Stuart, Robert Stuart, Chapman J. Stuart, and Alexander H.H. Stuart; the military papers of Captain George M. Cochran, Jr., Quartermaster, 52nd Virginian Infantry, Pegram's Brigade, Early's Division; the settlement of Archibald Stuart 's estate, and drafts of several speeches by Alexander H.H. Stuart, one protesting the increase in salary of the superintendent of the Western Asylum because it would be disproportionate to all other salaries allowed by the state of Virginia, another declining the office of President of the branch of the Bank of the Valley and resigning his post as a member of the board, and a third delivered at the fiftieth alumni reunion at the University of Virginia .
CORRESPONDENCE OF ALEXANDER H.H. STUART -SUMMARIES (BOXES 2-4)
Abolitionist (Unidentified) writes a vitriolic letter denouncing slavery and slaveholders and promising his willing participation in the coming revolution to bring about complete democracy (1841 Jun 20)
William H. Allen writes to Alexander H. H. Stuart while he was member of the House of Representatives (1841-1843) seeking his help in establishing a post office at Green Valley, Virginia; the closest one is at Cloverdale (n.y. May 13)
Appomattox County, Virginia, Rough & Ready Club requests Alexander H. H. Stuart to represent the Whig position on the upcoming Presidential election at their next political discussion (1848 Sep 7)
Henry Carey Baird requests a copy of Alexander H. H. Stuart 's recent address to use in his pamphlet concerning the farmers of the United States (1859 Nov 1)
C[ornelius ?] C. Baldwin discusses his biographical sketch of his brother [Gerard ?] Baldwin which he hopes will appear in The Richmond Whig and asks Alexander H. H. Stuart for any comments or additions; he mentions his son, Briscoe G. Baldwin III, a year old and his oldest son, Charles Cornelius (1867 Jan 14)
John B. Baldwin writes concerning business opportunities in Philadelphia ([1843? Jan 30]); Alexander H. H. Stuart 's appointment as Secretary of the Interior and the care of his former legal clients while he is in Washington, D.C. (1850 Sep 24); his disappointment that Millard Fillmore was defeated for the presidential nomination as the Whig candidate; and as Winfield Scott supports the Whig platform without reserve his only objections to Scott as the Whig candidate lies in his great vanity and his associations (1852 Jun 23); Brigadier General Robert Seldon Garnett (1819-1861), who served under General Taylor in the Mexican War, was proceeding to the region with 2500 men according to Alexander H. H. Stuart 's suggestions; and Baldwin believes that the Convention will hardly be well attended (1861 Jun 8); reports that he is within musket range of the enemy who is building winter quarters and mentions the presence of Early's army coming towards [Richmond ?] (1864 Nov 18); writes about his concern over the asylum releasing Briscoe as "incurable but harmless" (1869 Dec 5); and writes to Alexander H. H. Stuart concerning the sale of the "gum tree lot," payment of taxes and an accident of Mayo Cabell; and believes his father may soon be elected Judge ([ca. 1841-1843] Dec 6)
Joseph G. Baldwin writes his cousin concerning his plan to move to California for the opportunities there (1849 Mar 2); a long jesting letter congratulating Alexander H. H. Stuart on his appointment to be Secretary of the Interior and including family news (1850 Sep 27); and describes San Francisco where he has just opened his law practice (1854 Sep 15)
I.L. Barbour, President of the Orange and Alexandria Rail Road Company, writes that he is unable to comply with his financial request (1866 Dec 11)
A.W. Barton urges Alexander H. H. Stuart to help defeat the [ Virginia Reform ?] Convention, "The tremendous opposition to the mixed basis beyond the Alleghany -the indifference upon the whole subject in the valley counties and some division east of the Blue Ridge will enable us to do it" (1850 Apr 22)
S.S. Baxter recommends William D. Delany as Inspector of the Custom House in Norfolk (1851 Nov 24)
Thomas Hart Benton (1782-1838) writes concerning the Brazeau claimants attempts to get Alexander H. H. Stuart to re-open the case he decided last summer and asks him to leave questions about the decision up to the judiciary ([ca. 1851-1853])
Berford & Company, California Express Office, reports a great dissatisfaction of their customers and fellow California Whigs with the appointment of Mr. Beall as Superintendent of Indian Affairs (1852 Apr 12)
Dr. Edmund Berkeley voices his concern over the increase in smallpox cases and attributes the cause to the lack of a vaccine agent in western and central Virginia and suggests Staunton as a likely location for such an agent and offering himself as a candidate (1837 Jan 20)
James B. Bingham, editor of The Intelligencer, discusses politics in Wheeling, [West] Virginia, and his concern that both the Democrats and Republicans are pulling votes away from the Whig Party (1859 Sep 28)
David Alexander Bokee (1805-1860) discusses national politics and urges Alexander H. H. Stuart and other conservatives not to make any arrangements with the Republicans preliminary to the organization of the House; refers to the New York Times article quoting a correspondent from Ohio who believes "the South is beginning to prepare the way for union with the Republicans as such in 1860"; and asks Alexander H. H. Stuart to support the efforts of conservatives of the North "to induce the Republican Party to abandon `its distinct organization' founded as it is `on foolish abstractions" (1859 Oct 24)
Patrick Brady 's letters, from Philadelphia, Pennsylvania, all discuss various aspects of his suit against Daniel Brady, including his stolen ledger which later appears to have been altered, his demand for the deed to the Bath Iron Works, and questions about ultimate settlement (1857, 1867-1869)
Mary Louisa Brooks writes whimsically about how much she misses Washington, D.C., and how unattractive she finds New York City "this huge temple of Mammon" (n.y. Mar 18)
Alexander S. Brown writes his cousin Alexander H. H. Stuart concerning business and family matters (1857-1858)
Joseph Rodes Buchanan asks Alexander H. H. Stuart to attend the National Democratic Convention to be held on May 7, 1867, in Louisville, Kentucky, discussed in an enclosed editorial from The Louisville Journal which was recently identified with the Democratic Party; the Convention to be composed of the leading men of the Northern Democracy and leading men of the South to secure cooperation between the two groups, "which is now our only hope" (1867 Feb 28)
John C. Bullitt, Patrick Brady 's council in Philadelphia, asks when the first remittance of the Brady v. Brady settlement will arrive (1871 Oct 28)
William M. Burwell draws Alexander H. H. Stuart 's attention to the political aspects of the negotiations over the Isthmus of Tehuantepec as a quicker route to the western states (1852 Jul 23)
J.S. Calvert furnishes a financial summary for Alexander H. H. Stuart (1868 Jan 21)
Samuel D. Campbell asks for help in getting payment for his brother William Campbell who worked to get depositions for Catherine Crider in Wardlaw v. Crider (1830 Nov 30)
Lewis Cass (1782-1866) discusses two appointments with Alexander H. H. Stuart acceptable to the Whig Party (1852 Jul 20)
John H. Cassin asks Alexander H. H. Stuart to visit their county and address them concerning the political questions of the day (1859 Apr 13)
Katherine Chase discusses the circumstances surrounding her divorce from Mr. William Sprague (1883 Mar 18)
H. Chrisman offers to purchase real estate or other goods for Alexander H. H. Stuart on his trips west if he wishes (Dec 7, 1855)
Bolivar Christian sends a copy of the Confederate Acts and discusses the problems of setting up the new Confederate Congress (1862 Jan 18)
C.M. Conrad writes concerning Alexander H. H. Stuart 's order for a cask of table claret wine from New Orleans (1855 Apr 3)
William Wilson Corcoran says he will be happy to have a copy of the proceedings of the Peabody Board and hopes to see him soon (1855 Oct 23)
Thomas Corwin (1794-1865) a letter of introduction for [Calhoun Benham], U.S. Attorney for California (1853 Jul 10)
J.A. Cowardin, Editor of The Daily Dispatch, letter of introduction from L.A. Trigg, and a discussion of the Readjuster controversy, and William Mahone, and says "I do not think Mr. Hunter will suit these times. We want an aggressive man, one who is bold and sagacious too. I think General [James Lawson] Kemper is that man" (1873 Feb 14)
John Jordan Crittenden (1786-1863) writes a letter of introduction for his friend Samuel Casey (1851 Sep 26)
Claudius Crozet writes concerning the Northwest Turnpike and asks if Alexander H. H. Stuart feels that Mr. Eskridge is capable of opening the road himself (1838 Jun 1)
Rector E.A. Dalrymple 's recommendation of Thomas B. Edelin (1852 Jul 15)
John W. Daniel (1842-1910) does not approve of the Readjuster policies, "I am firm against repudatum alias enforced readjustment alias stealing. I believe in the Decalogue, and of course in repressing thieves, by whatsoever name they are called" (1877 Jul 18)
J.D. Davidson sends the election results for Rockbridge County (1851 Dec 10) and encloses a check for a claim against Seaforth (1852 Jan 2)
Garrett Davis (1801-1872) discusses a power shift in the House of Representatives away from [John C.] Calhoun toward [Thomas Hart?] Benton who "will be the dictator this winter & will wield more power than all others together"; mentions the numerous job seekers wandering the halls of Congress like unclean birds; discusses the hopes of the Whig Party to gain the Presidency next election and mentions possible opponents and weighs their respective threat to the chances of the Whig candidate; and the need for much organization and work to succeed in the next election (1843 Dec 13); a long and detailed description of the difficulty during the extra session of the 27th Congress in organizing the House caused by the opposition of the Democrats and the division in the Whig Party (1845 Dec 16); the third letter discusses business questions; congratulates Alexander H. H. Stuart on his appointment to be Secretary of the Interior; expresses his appreciation for Millard Fillmore; and comments about South Carolina, " South Carolina is a little beside herself, but I believe it is the insanity of ambition pride & arrogance thwarted, and that a good sound drubbing would be an infallible cure." (1851 Jan 28)
George M. Davis thanks Alexander H. H. Stuart for giving his son Carey Davis a job as a clerk in the Pension Office (1851 Jul 27)
William Wallace Davis, editor of The District Whig discusses politics in Norfolk and the loss of the election to the Democrats despite his own efforts to visit various Whigs and get them to the polls on Election Day (1851 Oct 2)
William Crosby Dawson (1798-1856), Georgia Senator, asks Alexander H. H. Stuart not to fill a vacancy in the General Land Office until he could speak with him (1852 Jul 28)
Horace H. Day discusses the charges brought against the Commissioner of Patents, Mr. Thomas Ewbanks (1792-1870) saying his official conduct has been one-sided, partial, and not in accordance with the rules and laws of the Patent Office (1851 Feb 7) and asking if the New York papers have correctly reported Alexander H. H. Stuart 's comments about the charges (1851 Mar 12)
Wills De Hass (1818?-1910) sends a copy of his History of Western Virginia (1851 Jul 24); wants Alexander H. H. Stuart to be a candidate for Vice-President (1851 Oct 6); voices concerns over his application for a consulship or another office (1852 Jun 1 & Oct 18); two letters furnish private details of the Baltimore Convention (1852 Jun 20); and hopes for a position in the Maryland Historical Society (1853 Feb 16)
William D. Delany tries to enlist Stuart's aid in securing the office of Inspector of the Custom House at Norfolk (1851 Nov 25) or the Postmaster office at Norfolk (1852 Sep 29)
Charles Devens, Jr., U.S. Marshal, Boston, letter introducing General John S. Tyler (1852 May 24)
Samuel Dickson writes concerning the Patrick Brady v Daniel C.E. Brady suit for $ 50,000 growing out of the dissolving of a partnership in 1857; and describes the Bath Iron Works and Buffalo Forge property (1867 Apr 24)
D[orothea] L[ynde] Dix (1802-1887) writes six letters to Alexander H. H. Stuart concerning the establishment of a first class hospital in Washington, D.C. and seeks the aid of Captain Randolph in the Legislature of [Virginia ?] ([ca. 1851-1853])
James B. Dorman writes that the Whigs of Rockbridge unanimously desire the nomination of Millard Fillmore as President; believes the hostility to Fillmore stems from his approval of the Compromise of 1850 and his "fidelity to the Constitutional rights of the South"; and many Whigs object strongly to General Winfield Scott 's Roman Catholic affinities (1852 Jun 7)
John Doyle writes that he has recommended Alexander H. H. Stuart to the prominent Whigs in Pennsylvania as the best choice for nomination to the Vice-Presidency while he favors Fillmore for the Presidency over Scott (1851 Sep 20); his concern over the imminent split in the Whig Party of Lexington, Virginia (1852 Dec 4); his son, R.L. Doyle, writes concerning their Alum Springs property containing iron deposits and several mineral springs and asks the aid of Alexander H. H. Stuart in securing a loan to convert their property into a viable health resort (1853 Jan 7)
G.G. Dyer defends his change of political parties from Whig to Democratic based on his open support of the Tariff and the United States Bank and extols the virtue of the new state of Iowa which he describes as a land of beauty and opportunity (1851 Sep 27)
J.L. Edwards, Pension Office, discusses the claims of the descendants of Colonel Alexander McClanahan to land based on his Revolutionary War service, with the Committee of Safety for the Colony of Virginia form appointing Alexander McClanahan to Lt. Col. of the 7th Regiment of Regular Forces attached (1776 Feb 29 & 1843 May 19)
Vespasian Ellis discusses the plan of organization adopted at the National Council where a Committee of 13 was appointed to take the general charge of the interests of the American Party which was presented to the Council by himself; the plan was adopted unanimously but the Chairman E. Brooks received the credit for the plan; he suggested that Alexander H. H. Stuart would be a good person from Virginia to be on the Central Committee of 13; mentions the efforts of Baldwin of Connecticut and others to "free soilize" the party platform and the fact that he opposed and defeated the plan was suppressed in the report on the proceedings in the Louisville Journal (1857 Jun 10)
Erie Railroad Company Board of Directors offers to Alexander H. H. Stuart free use of the railroad as member of the Cabinet (1851 Jul 12)
Edward Everett (1794-1865), Secretary of State, regrets he will not be able to dine with Alexander H. H. Stuart due to personal illness (1852 Dec 20); and informs Alexander H. H. Stuart that General Franklin Pierce wishes for him to continue to act as Secretary of the Interior until his successor is appointed (1853 Feb 26)
Charles James Faulkner (1806-1884) thanks him for his interest in James E. Stewart (1852 Aug 25)
Millard Fillmore letters to Alexander H. H. Stuart -address the question of his feelings toward the South, "I disclaim most unequivocally now and forever any desire on my part to interfere with the rights on what is termed the property of citizens of other states" and encloses a copy of the leading [Lewis] Cass paper in the state showing that Fillmore was denounced at the recent anti-slavery convention at Worcester along with Cass and Taylor (1848 Jul 5); excuses Alexander H. H. Stuart from the Cabinet meeting due to the death of Judge Baldwin (1852 May 19); authorizes Alexander H. H. Stuart to take on the duties of the Secretary of the Navy until his return (1852 Sep 25); thanks him for his letter of condolence upon the death of his wife, Abigail Powers on March 30, 1853 (1853 Jul 11); attempts to make arrangements for a Southern tour in the spring, and says, "This Nebraska matter presents a new phase to things in Washington . But is it wise for the South to set the example repealing the Compromise of 1820 ? If one compromise be disregarded will not another be, and will not the South in the end be left to the tender mercy of Northern fanaticism with an overwhelming numerical majority ?" (1854 Feb 9); observes that with the latest election it appears that the Whig Party has split into two factions, with the abolitionists joining the [Republicans ?] and the rest joining the American Party of Know Nothings and refers to the nomination of Henry Alexander Wise for Governor and his denunciation of the Know Nothings (1854 Dec 14); and informs Alexander H. H. Stuart that Granger will try to meet him in Washington this winter and mentions the efforts of his friends to unite the national elements opposed to the present federal administration into an American Union Party (1854 Dec 22)
Millard Fillmore to Daniel Webster sends John P. Scott over to see Webster concerning a position in the State Department in Londonderry, Ireland, now held by an appointee of President Tyler and says he will go along with whatever Webster wants (1851 Apr 2)
Edward H. Fitzhugh refers to the Bridge case in the Wheeling court (1850 Mar 25) *see newsclippings in Box 2*
E[dmund] Fontaine, Virginia Central Railroad Company, concerning his barley which has been at Waynesboro for some time prior to his letter (1859 Mar 25)
John S. Gallagher discusses the bestowal of advertising patronage by the federal government (1851 Jul 19); the suitability of Shannondale for a military asylum (1851 Aug 4); encloses a letter from William P. Buford, soliciting Alexander H. H. Stuart 's influence to get Mr. Buford's son appointed to a cadetship at West Point (1851 Nov 13); his examination of the controversy about the post office in Winchester and his advice not to remove Milton (1852 Jan 9); encloses letters (not present) from friends desiring positions with the government (1852 Jan 16); introduces Colonel Joseph K. Hartwell (1852 Mar 10); recommends General [James] Singleton for the government position in New Mexico (1852 May 7); and asks for a copy of a letter from the Commissioner of Patents to Dr. James Blake of California (1852 Jul 2).
Robert H. Gallagher, Bank of the Union, Washington asks that part of the Census Fund and the Pension Fund be deposited with him (1851 Dec 9; 1852 Sep 2)
Alexander Galt concerning his position as Postmaster at Norfolk (1851 Jul 31)
J. Garland 's letter of introduction for his relative, Alexander B. Garland (1853 Feb 2)
William H. Garland requests the position of treasurer of the mint at New Orleans (1850 Oct 29) and writes concerning the outrage committed by the authorities of Cuba on the Crescent City [New Orleans ?] (1852 Oct 7)
William Garnett, Collector Custom House, Norfolk, Virginia, concerning the effort being made to remove him from the Custom House (1851 Nov 18 & 1852 Aug 11)
George Washington's Birthday Celebration Committee, Rome, Georgia, requesting Alexander H. H. Stuart 's presence at their celebration and commenting, "The Southern people are terribly oppressed, but are disposed to preserve their manhood untarnished preferring to submit for a while to military despotism rather than to the ruin and degradation of radical rule and negro supremacy" (1868 Feb 11)
R.T. Gibson 's letters are all concerning his futile attempts to secure the position of naval officer at the port of Savannah (1851-1852)
W.M. Gilliam sends Alexander H. H. Stuart 's horse to Washington by Mr. Brent (1852 Mar 15)
T.H. Gilmer seeks more appointments for people from Virginia from the Whig administration (1850 Sep 27)
Thomas W. Gilmer writes that he is sorry that Alexander H. H. Stuart has been involved in controversy, mentions "old [James Iver ?] McKay " as chairman of the Ways & Means Committee, and believes that Texas will come into the Union as fast as it can (1843 Dec 13)
W.W. Gilmer approves Alexander H. H. Stuart 's stand on the National Bank but is not so fond of the election of [Walter ?] Coles (1841 Apr 15)
William L. Goggin (1807-1870) his disappointment over his brother's failure to secure a position, the possibility of getting the postmastership at Sacramento City, and his declaration, "I am a Union man and I have long thought this should be the great issue (irrespective of old party associations) the Union or its Dissolution -God grant it may be perpetual -I repudiate utter fanaticism North or South" (1850 Nov 3); and asks Alexander H. H. Stuart to remove his letter from the files of the War Department requesting an appointment as Visitor to West Point (1852 Mar 10)
G. Goldenberg sends two printed pamphlets (present) entitled Observations Sur La Maladie Des Pommes De Terre in French and a copy in German, presenting his treatise on the Potato Disease (1849 Feb 2)
J.T. Gordon explains being detained in the lieu d'aisance while reading Senator [William McKendree] Gwin 's attack on the Administration (1852 Jul 9)
Willis Arnold Gorman (1816-1876) agrees to a resolution to supply the heads of Departments with copies of the [Presidential Message ?] and accompanying documents (1852 Dec 14)
J. Thompson Graham solicits money for the American Emigrant's Friend Society whose object is to "afford protection from fraud, imposition & extortion to all foreign immigrants of whatever class, nation or creed, and procure for them situations free of charge." (1852 Oct 24)
William A. Graham (1804-1875), Secretary of the Navy, concerning the applications of various persons for assistance or for government positions such as the Virginian Mr. Chapman for purser in the Navy, a term of shore duty for Purser Forrest of the U.S.S. Ohio, David Taylor of North Carolina prosecuting a claim in the Indian Bureau, the application of William E. Hopkins for a commission upon the frigate Cumberland, the appointment of Tobias Wolfe as Naval Storekeeper at Memphis, the application of Commander John Rudd for a command in the Mediterranean Squadron, and inquires about the circumstances surrounding the death of James H. Norwood, Indian Agent, who was killed at Sergeants Bluff on the Missouri River (1850-1852)
Horace Greeley (1811-1872) discusses the advantages of his new Whig Almanac which he sends to Alexander H. H. Stuart, "I have endeavored in this Almanac to condense into a single view the essential characteristics of the two great antagonist parties which now so evenly divide the country. I think this view, if generally circulated, will exert a salutary influence on the formation of political sentiment in our country and that this may be felt, even in the approaching Presidential contest." (1852 Jan 25)
F. Gremger asks Alexander H. H. Stuart to visit the State Agricultural Fair of New York (1851 Sep 3)
William Grever asks Stuart to loan him enough money to pay off James J. Trotter in return for a deed of trust upon all his property (1850 Oct 3)
Benjamin Edwards Grey supplies a testimonial for John B. Temple and explains why he is willing to recommend Colonel Irwin to a clerkship (1852 Mar 17)
George G. Grove asking for his distributive share of the funds of the B. Buler estate (1851 Oct 12)
Francis Grund asks for copies of Alexander H. H. Stuart 's Report for The New York Herald and other newspapers (1851)
Hiland Hall (1795-1885) suggests that Judge Thornton's name should precede Mr. W[?]'s in the Secretary's instructions (1851 Sep 20)
Nathan Kelsey Hall (1810-1874) invites Alexander H. H. Stuart to Buffalo for a little reception for President Fillmore at the conclusion of his term and asks him to convince William A. Graham to attend as well (1853 Jan 5); and writes about Fillmore wondering if the remaining Fillmore Cabinet members would attend a reunion at Buffalo (1871 Jan 5)
J.K. Hanson encloses a letter from Hugh W. Sheffey referring to the bounty land warrant of his cousin Celly (1852 Apr 3)
J. Hardesty, President of the Rough and Ready Club of Rockingham County, which procured a silver pitcher to be presented to Alexander H. H. Stuart as a tribute (1848 Oct 25)
Kenton Harper writes enclosing the wills of Alex Grove and Lewis K Terrill and their effects from Camp Buena Vista following the Mexican War (1847 Dec 13); congratulates Alexander H. H. Stuart on his appointment as Secretary of the Interior (1850 Sep 14); mentions his service as commandant of the Port of Parras in the Mexican War (1850 Sep 30); discusses his appointment to the Chickasaw Indian Agency (1851 Mar 18); his report concerning affairs at the Chickasaw Agency and his concern that there are many white persons living in the Agency without regular permission (1851 Sep 15); concern over the run-down condition of the Agency farm and house, cost of hiring "a negro woman who belongs to an Indian," and the probability that he will only stay for one year (1851 Sep 15); encloses a copy of his letter to the Commissioner of Indian Affairs, L. Lea, about purchasing farming implements for "the Caddos" and asks Alexander H. H. Stuart 's influence to have his son, George K. Harper, appointed agent for the purchase (1851 Sep 22); the complaints from the Chickasaws about the wild tribes trespassing upon their territory, a recent visit from the chief of the Caddos, George Washington, who said that his tribe had been driven out of Texas, and brought up to this country by his father, Chief Chonena, who asked for and received a strip of land on the Washita from the General Council of the Choctaws, producing a certificate signed by George Folsom, one of the Choctaw District Chiefs, to prove what he said. The Chief also said that General Armstrong had promised them farming implements and other tools so they could settle down on the land allotted to them by the Choctaws, in a group of about 300 to 400. An eleven year old Mexican girl rescued from Indian captivity was left in his care by his predecessor, Colonel Long and he asks what is to be done with her (1851 Sep 22); and his investigation of charges of a wagonload of liquor being brought into the Indian Territory for sale (1851 Oct 5).
J. Morrison Harris, Maryland Historical Society, informs Alexander H. H. Stuart of his honorary membership (1850 May 20)
Judge N. Harrison, Salt Sulphur Springs, Monroe County, West Virginia, writes concerning several suits in his court and business matters involving Alexander H. H. Stuart ([1869] Sep 3)
Solomon George Haven (1810-1861) hopes that Alexander H. H. Stuart will make a great impact in politics in the Old Dominion, and remarks about his own area, "I cannot tell you much of politics in this section [of New York ], there is almost a torpor. I have no choice between the democrats and the Republicans. The former is made up of the foreign votes here & the latter partly in the same way and partly of the very dishonest men amongst our native born citizens. The Americans have a most worthy state ticket in this State... Today the chances are in favor of the Republicans carrying the state but the battle has yet got to be set in array before results can be foretold. Perhaps the result of the struggle in Kansas and a full opening of Congress is necessary to give any form whatever, to the future" (1857 Oct 8).
A.M. Hay, his cousin, discusses the loss of her husband and the death of Alexander H. H. Stuart 's father, her plans to join her sister Mary in Athens, Greece, to help her run a boarding house for the upper class Greek girls attending the mission school, and requests Alexander H. H. Stuart 's aid in securing letters of introduction from Mr. Webster to the various consuls at ports of call along the way (1852 Aug 25)
T.S. Haymond explains the causes of the defeat of the Whig candidate for Governor of Virginia, George William Summers (1804-1868) in the recent election, in his area of Virginia, the northwestern section of the state [ Monongalia County, West Virginia ?] (1851 Dec 20)
Isaac Hazlehurst asks that Alexander H. H. Stuart send him copies of his articles signed "Madison" in reference to the American question (1857 Jun 24)
Richard H. Henderson, Virginia Colonization Society, refers to the "true policy of Virginia to keep down the free colored population of the state: that her legislature originated the scheme for colonizing this population beyond the borders of the United States; that appropriations have been well received by the people" and recommends extending the act to those slaves set free by wills; and "The prohibitions as to the admission of free blacks in the non- slaveholding states are well known; and, should the other southwestern states follow the example set them by Mississippi as they soon will, either a channel must be opened through which this population may flow off to Africa, or it will increase amongst us to a most mischievous extent." (1837 Oct 28)
Professor Joseph Henry, Smithsonian Institute, letter of introduction for Mr. F. [Bonynge] the author of a work on the culture of tea and indigo in the United States (1852 Aug 4)
Britton A. Hill writes enclosing his newspaper articles defending Alexander H. H. Stuart 's decision in the Labeaume land grant case which was attacked in The St. Louis Republican by the claimant Maguire (1852 Feb 6 & 9)
William L. Hodge encloses a newsclipping about the decision of Millard Fillmore not to be a candidate for the Presidency and how much such a declaration will injure Fillmore and the party (1852 Jan 20)
J.E. Holmes asks Alexander H. H. Stuart to recommend to the President that he increase the salary of District Judge Hoffman in San Francisco, California, lest he leave and an inferior officer replace him (1851 Oct 25)
Rev. Samuel Rutherford Houston to Dr. John J. Moorman seeking Alexander H. H. Stuart 's influence to have him appointed Principal of the Institution for the Deaf and Dumb in Staunton, Virginia (1852 Feb 24)
M.U. Houston both letters discuss the Wheeling Bridge case in which a suit was brought alleging that the Wheeling Bridge was not suitable for railroad purposes and Alexander H. H. Stuart 's role in the matter (1850 Mar 16 & Jun 8)
Benjamin Chew Howard refers to the Wheeling Bridge case and asks if Alexander H. H. Stuart wishes his brief to be inserted in his argument (1852 Jul 30)
Robert Hull acknowledges the receipt of a check which makes them even and encloses a graphic and highly complimentary sketch of Mr. Alexander H. H. Stuart from a Boston paper (1851 Oct 3)
Andrew Hunter writes about the "Beeler Case" and wishes to receive his administration fee now in Alexander H. H. Stuart 's hands (1851 Nov 27); and comments on his grief that Jefferson County has elected two Democrats to the Legislature, mentions other items about local Virginia politics, and the dissatisfaction of the voters at Harpers Ferry due to certain army regulations (1851 Nov 27 & Dec 9)
R.M.T. Hunter (1809-1887) asks Alexander H. H. Stuart to send an estimate of the expense of the wings of the Capitol to be included in the Civil and Diplomatic Bill (1852 Feb 3)
John Daniel Imboden (1823-1895) writes concerning the suit of Daniel Mosby against Thomas Johnson and Thomas Turk over possession of a tract of land and asks if Alexander H. H. Stuart has made any arrangements for someone to take over his legal cases (1850 Sep 23); his introduction of a series of land resolutions concerning the distribution of the proceeds from the sale of public lands approved by an act of Congress on September 4, 1841, and the possible use of such funds for the purpose of education, and asks Alexander H. H. Stuart to get a clerk to make a brief statement as to what appropriations of land have been made for educational and internal improvements, to what states, when, and for what specific objects, has hopes of carrying the Central Railroad this session along with other internal improvements, the great excitement over the next Presidential election with Millard Fillmore being the choice of the Virginia Whigs with Alexander H. H. Stuart being mentioned as the Vice-Presidential candidate (1852 Jan 31); writes again concerning the great Central line of improvement through Virginia, especially a proposition to construct a railroad from Covington to the Ohio River on state account and asks if he can negotiate the sale of stock in London or New York (1853 Jan 22)
Joseph K. Irving, San Francisco, writes through W.D. Fair, praising the fidelity of James M. Crane, editor of The California Courier, to Whig principles and doctrines, discusses "the gross frauds and outrageous wrongs inflicted and committed by the [Locofocos], in the matter of the contested seats" (1851 Mar 4); and introduces Dr. Wozencraft, California Indian agent (1852 Nov 30)
G.W. Israel asks for a donation for a seminary to train teachers of moderate circumstances to educate the lower classes (1853 Feb 8)
S.D. Jacobs refers to changes of mail routes proposed by R.G. Harmon (1851 Nov 13)
John Janney (1798-1872) writes concerning the necessity of resigning his position, as the Commissioner to West Virginia, due to his poor eyesight, unless the Legislature decides to settle the state debt question by agreeing to pay two-thirds of the debt and repudiating the balance, leaving the creditors of the state of Virginia to look to West Virginia for the residue (1866-1867)
G.N. Johnson concerning the legal case of the Bank of the United States vs Samuel Leake (1840 May 14)
R.[G.] Johnson writes about postponing the argument in a legal case, "the only question to be argued in the brief case, is, whether the act of Congress does not legalize the Brief" (1850-1853 all about this case)
William B. Kayser notifies Alexander H. H. Stuart that Dr. Hall has received payment through the Finley estate and has remitted five hundred dollars to Alexander H. H. Stuart drawn on the Bank of Winchester (1852 Sep 24)
John P. Kennedy (1795-1870) tries to secure a clerkship for a friend, Mr. Ridgate (1850 Sep 18); regards "every man now who places the Compromise [of 1850 ?] in the front of his creed a good and true Whig -and every convert to the Administration on that ground a new recruit to the standard of Whig principles" (1851 Apr 17); arrangements made for the ceremony connected with the committee on the Inauguration of the Statue (1853 Jan 7); attempts to persuade Alexander H. H. Stuart to accompany himself and Mr. Millard Fillmore on a trip south to Richmond, Charleston, Savannah, and then on to Cuba, West Indies, New Orleans and thence to Kentucky and home (1854 Feb 13)
Joseph C.G. Kennedy, Census Office, writes about various properties (1847 Jun 17); recommends that Mr. Hall be sent to Richmond to retake the census for that city (1851 Apr 2); mentions Alexander H. H. Stuart 's election to the National Institute (1851 Apr 8); beginning in May of 1851, he writes six letters during his trip to Europe to study the European use of statistics and their use in legislation, the census, and agricultural production; visits the Statistical Society of London and discusses the ratio of representation, fractions, and population (1851 Jun 3); visits the President of the Board of Trade to get information on the true basis of statistical knowledge (1851 Jun 10); urged to stay and address the British Association for the Promotion of Science of which Prince Albert was President, his visits to some of the foremost statistical men connected to British government offices and other nations such as Prussia, France, and Belgium (1851 Jun 23); his description of Berlin and Wittenberg, recommendation that a Bureau of Agriculture & Statistics be created along the lines of those in France and Belgium, prediction that America will march to a degree of honor and prosperity that will far exceed any of the old world (1851 Aug 7); on recommendation of Baron Humboldt he plans to visit Vienna (1851 Aug 17); at home, the mania for rail and plank roads, political news of Pennsylvania, and his expectation that the Scott Whigs will carry the Presidency (1852 Oct 16); discusses the political race between Scott and Harrison in the region of Pittsburgh ([?] Oct 12)
Kent Lumber Company concerning the payment of drafts incurred by federal agencies (1852 Oct 27)
Andrew W. Kercheval with a genealogical inquiry about James Wood, a Revolutionary General and Virginia Governor (1867 Feb 14)
William Kerr seeking whiskey patronage (1851 Nov 14)
Samuel D. King about California affairs, blames the Whig government for neglecting the state and predicts bad consequences for the upcoming election (1851 Jul 14)
Jefferson Kinney all three letters deal with business matters such as the sale of Alexander H. H. Stuart 's lots in Staunton for a railroad passenger depot and possible benefits to the town from the railroad (1852)
Nicholas Kinney refers to the speech of [Mr. Nathaniel Pitcher Tallmadge ?] concerning the Bankruptcy Bill, the Locofocos, his disappointment with his friend [ Thomas Walker?] Gilmer, the conversion of David W. Patteson, who is a possible candidate for Congress, to Methodism (1841 Sep 3); sends a copy of letter from the Rev. B.M. Smith concerning a rumor that Alexander H. H. Stuart contradicted his statement about Dr. Ticknor's qualifications as assistant physician at the Asylum (1851 Feb 18 & 26); the strong position of the Whig party at present (1851 Feb 26)
R.H. Kinney asks Alexander H. H. Stuart to pursue the military claim of the heirs of Dr. Roberts (1841 Jun 25)
William Kinney reports on several court cases and discusses political appointments, especially Mr. Hagarty for the Liverpool consulate, and Alexander H. H. Stuart 's vote to rescind the 21 rule (1841 Jun 13); complains about the behavior of the Whig Congress so far, discusses Alexander H. H. Stuart 's outline of his plan of operations for this session and not fixing the ratio of representation under the new census for the next Congress, his fear that the Locofocos will gain influence in the Virginia State Legislature, the resignation of "Extra Billy" [Governor William Smith ] from his seat in the Senate and his hopes that the House of Representatives would give the seat to Extra "for really I consider him a great nuisance in the Senate," believes that Webster's objections to the appointment of Hagarty to the consulate of Liverpool not valid as he [wrongly !] thinks Nicholas Trist was born in Louisiana and is not a Virginian, and discusses his [Kentz?] suit at length (1841 Jun 23); argues that the success of the suit of Porterfield vs Clark hinges on proving that the country in question belonged to the Cherokees in 1779, found out that Silas E. Burrows is the favorite of Webster for the Liverpool consulate, while the leading merchants of New York favor Hagarty, and says Tucker will accept the professorship of law on condition that they will let him reside out of the precincts of the University [of Virginia] (1841 Jul 22); reports that they have just finished the battle for Speaker of the Virginia Legislature with the election of [Valentine Wood] Southall considered a Whig victory, "we had a long, I cannot say very able or palatable message from the accidental Gov. of Virginia -coming into office as he did, he ought to have been modest" (1841 Dec 6); notes that the introduction of a batch of Federal resolutions into the House have alarmed the Locofocos, especially the one urging the repeal of the Distribution Act, which is popular in the Western part of the state, and discusses the prospects of several men for the Governorship of Virginia (1841 Dec 24); reports on election results in Augusta County, urges Alexander H. H. Stuart to write some articles on the Tariff to attract the support of the young farmers and mechanics which are being courted by the Democrats as new voters under the new state constitution (1851 Oct 24); discusses the legal case of Woods vs Brooks and expresses his confidence in the election of General Scott (1852 Jul 13); discusses the election of cashier at the Bank and the appointment of a marshall for the western district of Virginia (1852 Nov 12 & 30); and discusses the affairs of the Staunton Bank, of which he is President, and the Central Railroad (1852 Dec 23)
O.B. Knode asks Alexander H. H. Stuart 's influence be used to have Colonel Tiernan appointed to a judgeship in Utah (1852 Jan 22)
F.A. Kownslar writes concerning a debt (1833 Jun 24)
Daniel Kraber concerning the will of George Lightner with a copy of the will attached (1831 Nov 15)
J.D. Kurtz concerning cadet appointments (1853 Jan 17)
John H.B. Latrobe appreciates Alexander H. H. Stuart 's speech and the exposition of the operation of the partnership principle by Alexander H. H. Stuart (1838 Sep 1)
Joseph S. Leake inquires about the price of one of Mr. Alexander H. H. Stuart 's houses (1831 Nov 3)
Adam Lee about taking up a land agency in the Transalleghany country (1831 Mar 11)
John Letcher (1813-1884) hopes Alexander H. H. Stuart has received the seeds sent by his friend Whiting (1856 May 2)
[Will H. Lewis ?], State Department, sends invitation to dine (n.d.)
John Tayloe Lomax asks which states are a good market for legal books, expresses his opinion of the need for a protective tariff, his hope that Henry Clay will run as the Whig candidate for President, and the appearance that John C. Calhoun was the most prominent of the Locofocos (1842 Jul 8)
L. Luckett describes his family's trip to Memphis, [Tennessee] (1859 Aug 1); mentions seeing the manufacture of weapons in Richmond and his trip to New Orleans during the Civil War, the condition of the cotton crop, benefits of the war in uniting the South, the vast difference between the Southerners and the Yankees, the ironclad [Thunderbolt ?] expected to leave New Orleans this week to go against Fort St. Phillip and Jackson (1861 Sep 2); refers to negotiations with England by the South and refers to slavery "our peculiar institution that they hoped was our weakness, is a tower of strength." (1861 Dec 23)
James Lyons appreciates Alexander H. H. Stuart 's speech upon the subject of a national Bank and recommends the establishment of an Exchange Bank with branches in all of the states and regrets the division that the Bank issue has brought between the executive and legislative branches (1841 Aug 20)
Joseph S. Machie both letters discuss getting the deposition of James M.H. Beale for a trial (1851-1852)
James MacDonald wants his younger brother appointed a surgeon either in the Navy or Army (1851 Oct 8)
Redick McKee reports on the progress of the Commission sent to California to visit the hundreds of small Indian tribes and families, his plans to soon visit the tribes along the Mercede River, Mariposa County, the condition of the Whig Party in California, the upcoming Senatorial contest, and his desire for the San Francisco Custom House position if it comes open (1851 Jan 28); reports signing the first treaty between the United States and the California Indians at Camp Fremont on March 19th with six tribes and the possibility of a treaty with two more tribes near Fresno River, the poor quality of the soil, and his poor opinion of Dr. Wozencraft, California Indian agent (1851 Mar 21); recommends pacifying the Indians with a liberal supply of beef and flour, his disagreement with Wozencraft who entered into a contract with Fremont, a political opponent, to supply beef to the Indians before the treaties were ratified by Congress and signed by the President, mentions other scandals and improprieties in the Indian agency of California, and feels that reorganization of the whole governmental system in California is necessary (1851 Jun 30); desires the newly created position of "Superintendent of Indian Affairs for the Pacific Coast" and criticizes the appointment of Lt. Beall as Indian Commissioner for California because he is known as a Democrat (1852 Mar 17 & May 5)
Thomas M.S. McKennan letter of introduction for William Mills (1851 Oct 29)
Lewis McKenzie asks Alexander H. H. Stuart to speak before the Bell & Everett Club as a friend of the Union (1860 Aug 31)
William McLaughlin asks if Staunton will support the invitation by the Franklin Club, Washington College, and the Virginia Military Institute, to Edward Everett to speak in Lexington in order to raise money to purchase Mount Vernon (1857 Nov 23)
Theodorick B. McRobert thanks Alexander H. H. Stuart for the clerkship in the Department of the Interior (1850 Oct 3); includes a letter from Archibald B. Walker concerning a possible pension based on the Revolutionary War service of Alexander Walker (1850 Nov 26 & 1851 Jan 8); includes a letter from the Rev. Luther Emerson, of Cob Bottom, Highland County, who promises to write a series of essays on the Scriptural view of slavery if McRobert will help him get some Northern Whig newspapers to print them (1851 Dec 18 & 26)
F. Madera requests a promotion in the Pension Office (1851 Dec 30)
Allan B. Magruder writes to secure a cadetship for his son, John T. Magruder, at West Point, and asks for a letter of introduction to the Secretary of the Navy on behalf of his brother, Captain Magruder (1851-1853); he also expresses his disappointment that Millard Fillmore did not receive the nomination at the Baltimore Convention (1852 Jun 24)
James Maguire accuses Mr. Bartlett, the Mexican Boundary Survey Commissioner, of embezzling (1851 Mar 29)
Francis Mallory (1807-1860) congratulates Alexander H. H. Stuart on his appointment to the Cabinet (1851 Jun 13); discusses the case of Mr. Kyle of Norfolk and criticizes Mr. Eubank and his staff over his handling of Kyle's case (1852); and informs Alexander H. H. Stuart that the Whigs of Norfolk want the postmaster position to go to John P. Leigh when Mr. Cohen dies (1852 Sep 29)
N. Marmion to Messrs. Baldwin & Stuart, Attorneys-at-Law, concerning the debt of George Nicholson (1834 Mar 6 & Aug 21)
Timothy Marmion writes concerning business matters (n.y. Dec 21)
J.K. Marshall writes concerning a debt owed by Messrs. Harman & Garber (1852 Jan 30)
Thomas A. Marshall inquires if Alexander H. H. Stuart can help him determine if James M. Moffit is deceased, Moffit was a plaintiff in the legal case of Miller heirs vs Boatman (1833)
Thomas Martin notifies Alexander H. H. Stuart that his father, Pleasant Martin, has moved to Tennessee (1830 Jul 27)
William Martin discusses the upcoming Virginia election for governor and the need for Governor Francis Harrison Pierpont to convince the Legislature to fix the question of the payment of the interest on the public debt (1867 Feb 10)
Maryland Institute Officers & Managers ask Alexander H. H. Stuart to deliver their "Annual Address" at the opening of the Annual Exhibition of Manufacturers & Machinery (1851 Oct 6)
James Murray Mason (1798-1871) regrets that he does not have any of the published documents concerning the Wheeling Bridge case, excepting the Congressional Globe at home (1853 Oct 22)
[John Young] Mason (1799-1859) recommending John Dabney for some Federal government position (1851 Dec 30)
Colonel James W. Massie writes concerning a debt owed to Hugh McClure (1871 Apr 17)
Thomas E. Massie, Santa Fe, New Mexico, introduces D.V. Whiting, as knowledgeable of modern languages (1852 May 5)
Joel E. Matthews writes concerning the legal case of Matthews vs Minzes (1851-1852)
Tyre Maupin informs Alexander H. H. Stuart that the Rough and Ready Club of Rockingham County plan to present him with a silver pitcher for his services to the Whig Party (1848 Sep 3); asks if Alexander H. H. Stuart knows whether James Madison ever offered a Cabinet position to General Scott and informs him that he plans to vote for Scott now that he has the Whig nomination (1852 Jul 17)
R. Mayo asks for a favorable review of his book now before the Pension Committee of the Senate (1852)
Thompson G. Martin writes concerning his efforts to sell some Alexander H. H. Stuart land for them in Scott County, Virginia, and Tennessee (1831, 1834)
Members of the Virginia Legislature names Whig candidates favored by themselves for several positions (n.d.)
Memoranda of A.H.H. Stuart while Secretary of the Interior, chiefly concerning appointments and removals for positions in the government under his jurisdiction (ca. 1851-1853)
C.F. Mercer, President of the Chesapeake and Ohio Canal Company, writes to Alexander H. H. Stuart as their representative (1832 May 28)
Hugh Mercer asks Daniel Webster to transfer his son, George Weedon Mercer, from the Second Auditor's Office, to the State Department (1851 Feb 22 & Jul 4)
[S.]C.M. Merillat asks Alexander H. H. Stuart if he knows if Congress plans on raising the duties on foreign iron in the near future as he has interests in an iron rolling mill and they need to decide what to do with it now that it has suspended operations (1852 Jun 1)
C.H. Merritt sends Alexander H. H. Stuart a ring made out of native gold of New Mexico (1851 Sep 30) and introduces Judge Houghton of New Mexico (1851 Oct 20)
Thomas J. Michie (1795-1873) writes concerning various legal cases (1845 Aug 1; 1850 Dec 19; 1852 Jan 18 & 29 and Oct 15); congratulates him on his appointment to the Cabinet and expresses his hopes that the Administration will benefit from any good will generated by the Compromise of 1850, his regret at being without Alexander H. H. Stuart 's companionship during his stay in Washington, and offers to help with any of his legal cases when he is not on the other side (1850 Sep 15); thanks Alexander H. H. Stuart for his gift, comments on the recent election, "for I could not but believe that a majority of the new made vote would be Democratic, & I knew the power of the party which, to make men forget every excellence, & carry out the behests of the party...nor are the Whigs less the slaves of such machinery than the Democrats," discusses the plight of Hungarian patriot and statesman, Lajos Kossuth (1802-1894), and mentions "the young Napoleon" [ Napoleon III ] (1851 Dec 29); sends a printed copy of his points of law, made in the appeal case of Points, assignee of Hottle vs Crawford, and discusses the case (1852 Jan 14)
William C. Micou asks for his assistance in a case now before the Supreme Court (1852 Oct 20)
Daniel F. Miller to Thomas Corwin -asks for Isaac Leffler (1788-1866), a former Whig member of Congress from Virginia, to be appointed to one of the land districts in Iowa; President Millard Fillmore appointed him receiver of public moneys for the Chariton land district of Iowa on August 30th (1852 Aug 17)
Jacob Welsh Miller (1800-1862) introduces George P. [?], of New Jersey, a member of the U.S. & Mexican Boundary Commission (1852 May 5)
James Miller asks Alexander H. H. Stuart to intervene with John P. Kennedy on his brother's behalf for an appointment in the Navy Department (1852 Dec 1)
Zophar Mills, Chairman of the Seventh Ward Democratic Whig Association of the City of New York, encloses a copy of the Preamble and Constitution of the Association (1851 Jul 8)
Joseph L. Mitchell acknowledges the receipt of the agricultural book (1852 Feb 7)
John Moebus requests Alexander H. H. Stuart to furnish him with the money to reach New York (1852 Jun 22)
John Moffett writes concerning his unhappiness over the nomination of General Winfield Scott and his fears of a military candidate and Roman Catholics in the election (1852 Jun 27)
Thomas S. Moffett, cousin of Alexander H. H. Stuart, requests he send one hundred dollars to Richmond (1834 Jan 27)
Henry W. Moncure asks for a letter of introduction to Abbott Lawrence, the United States Minister to Great Britain, to facilitate his tour of Europe (1852 Jun 9)
Charles P. Montague volunteers to carry dispatches abroad for the Federal government (1852 Jun 8)
D.E. Moore expresses dismay at the election of John Tyler as President (1841 Aug 26)
John K. Moore asks that Alexander H. H. Stuart remember his son, John B. Moore, who was unable to continue his plan of working in the mines due to dysentery caught while waiting in Panama for a ship, if any appointments open up in California (1850 Nov 27); and expresses his disgust at the nomination of General Scott (1852 Jul 6)
L.T. Moore writes concerning the Beeler family estate (1851 Oct 10,18, 21)
Samuel McDowell Moore writes letters concerning political events in Virginia and the Virginia Legislature, including: the "Senatorial Lottery," his own possible candidacy for office in the Virginia Senate to oppose the "unworthy" David W. Patteson, a bill for a Railroad from Staunton to Harpers Ferry to Baltimore, the reorganization of the courts, and his opposition to amalgamating the Common Law and Chancery Court (1830 Jan 24); his busy schedule with the Committee on Elections which sent Barbour and Davis back to try again, returning the elections to the people for a revote, with no information about Alexander H. H. Stuart 's Senator (1830 Dec 25); passage of the Railway Bill from Staunton to the Potomac, and tells about the nephew of Chief Justice John Marshall shooting and killing William Gott after he refused to duel with him (1831 Feb 23-24); news that Jefferson [Kinney?] plans to run as a candidate for the Senate against Patteson and his own indecision about whether to run as well (1831 Mar 2); thanks Alexander H. H. Stuart for his opinions about Moore running for the Virginia Senate in order to unseat David W. Patteson, speaks about his opposition to the odious amendment to Alexander H. H. Stuart 's Railroad Bill introduced into the House of Delegates which prohibited the government from subscribing to any part of the stock, the 29th section of the bill was stricken out, discusses all of his work to secure the passage of the bill as Alexander H. H. Stuart submitted it, and mentions the Judiciary Bill (1831 Mar 17); discusses the bill affecting court clerk fees, his decision not to run for the Virginia Senate seat, and the Railroad Bill (1831 Apr 10); furnishes his opinion of the elections at Rockbridge and Augusta, Mr. Dorman's efforts for David W. Patteson and against his own candidate (1831 Jun 30, Jul 4 & 5); discusses the bill for internal improvements, the work of the Special Committee regarding the subject of removing free Negroes and Mulattoes, the emancipation of slaves, the majority of the Committee refused to pay for the Negroes killed in Southampton, and other propositions concerning slaves and their removal from western Virginia (1832 Jan 5); following Moore's election to the House of Representatives, he believes the followers of Martin Van Buren have the political advantage, the President seems anxious to get Daniel Webster into the Democratic Party in order to carry the Senate in their favor, Nullifiers also want Webster to switch parties to alienate Southerners, destroy the Union, and establish a Southern Confederacy, the inadvisability of Henry Clay running for President, and mention of Richard M. Johnson of Kentucky as a probable candidate for Vice-President with Van Buren (1833 Dec 24); discusses the election of [Littleton Waller] Tazewell (1774-1860) as evidence that the "Old Dominion" is dead set against Martin Van Buren for President and other political matters, and includes an amusing story of his social life (1834 Jan 11); his concern over the Banking Bill and false accusations against Moore printed by the editor of The Fincastle Patriot 1834 Apr 7); encouraged by the results of the Virginia elections and other political gossip (1834 May 20); discusses the resolutions regarding the Sub-Treasury scheme, Calhoun's speech supporting the scheme, and Clay's speech against it and Calhoun, and mention of the Locofoco Party (1838 Feb 22); some of the Whigs uneasy over Alexander H. H. Stuart 's vote on the 21st Rule which vote Moore approved, "I consider the true ground on which to meet the abolitionists is that they are prohibited by the Constitution from interfering with our domestic concerns, and we should meet them on the ramparts of the Constitution. And not in endeavoring to defend a rule of order of at least doubtful justice and propriety," and furnishes his version of the history of the "abolition humbug" beginning with General Jackson kicking Calhoun out of the "Kitchen Cabinet" and continuing with Calhoun's attempt to fan the flames of sectional division for his own political purposes; and his belief that the Whigs should pass Mr. Ewing's Bank Bill with as little alteration as possible, and mentions Extra Billy Smith 's letter expressing his opinion that Tyler will veto any bill chartering a U.S. Bank (1841 June 22); the defeat of the Bank Bill in Congress, Tyler's attack on the Whig Party as the enemy of States' Rights, the controversy over the nature of the proposed National Bank and his own solution to the problem, and his contention that the Bankruptcy Bill should not be passed at present (1841 Aug 22); complains about [John Minor] Botts giving Whigs a bad name, discusses flaws in the Bank Bill, notes that Whigs are dissatisfied with [William Cabell ?] Rives course in countering the Whig Party, and complains about [Henry Alexander ?] Wise (1841 Aug 27); and discusses the Firebaugh Will legal case (1850 Oct 18; 1852 Jan 5 & Mar 16)
John Moorman recommends the Rev. Samuel R. Houston as Superintendent of the Deaf and Dumb Asylum at Staunton, Virginia (1852 Mar 4)
[W.?] Morris seeks a position in the State Department (1852 Dec 1)
C.L. Mosby writes concerning claims against the Thomas Wells estate (1831 May 18); and asks if he knows of a purser position in the Navy for his brother, William W. Mosby (1851 Dec 15)
[Alexander] Moseley expresses his concern with President Tyler and Edward Everett 's reply to the abolitionists (1841 Jul-Aug); discusses the idea of acquiring Cuba from Spain and the widespread aversion to Spanish rule in Cuba and his hopes that [John Minor ?] Botts would not be elected (1851 Jun 13 & Oct 20); believes that Millard Fillmore will be nominated at the Baltimore Convention (1852 Mar 20); the need for a full Whig vote in Virginia to defeat Franklin Pierce (1852 Oct 5 & 7)
J.W. Myers questions Stuart about the meaning of President Millard Fillmore 's latest message in regard to military intervention on behalf of the Hungarian Lajos Kossuth or in any European conflict (1851 Dec 11)
Thomas Nairu writes concerning federal appointments in Iowa (1850 Oct 23)
C.W. Newton, one of the Commissioners chosen to select a site for the Norfolk Custom House, discusses the matter, and recommends that the other commissioners be retained as superintendents to continue with the construction of the Custom House (1851 May 1); asks why the delay in the appointment of his friend, Walter H. Taylor (1852 Aug 20); recommends John P. Leigh for the Postmaster position at Norfolk (1852 Sep 29)
Isaac C. Newton regrets his defence of Bryant who was removed from office by his own misconduct and not through prejudice as he claimed (1853 Jan 15)
Dr. C.N. Nichols concerning the purchase of " Woodstock, " the farm of Mrs. Brent and a note from John Carroll Brent (1852 Nov 23)
William Ogden Niles writes concerning the prosecution of parties arrested for frauds upon the Departments of the Interior and the Treasury (1850 Nov 12)
John A. North furnishes information in several cases in which Alexander H. H. Stuart is listed as Counsel in Judge Thompson's Circuit (1852 Aug 14)
John A. [Parker ?] thanks Alexander H. H. Stuart for his recent speech on the slavery question and Mr. Lincoln's plan to purchase land to colonize the freed Negroes (1873 Oct 27)
William Elisha Peters (1829-1906) urges Alexander H. H. Stuart through another faculty member not to use the revenue from the Corcoran fund for the general purposes of the University of Virginia or to any other than the benefit of the Professors which will assure the future of the institution (1876 Nov 23)
[Sir Flinders ?] Petrie, Secretary of the Victoria Institute or Philosophical Society of Great Britain, invites Alexander H. H. Stuart to join the society (1878 Aug 12)
Eb Phlegar furnishes a table of voting in the precincts of Montgomery County and Pulaski County (1841 Apr 24)
L.M. Powell expresses his concern over Alexander H. H. Stuart 's fall into the water and tells about the loss of his trunk (1860 Oct 23)
W.A. Powell statement of interest due (1868 Dec 16)
William Ballard Preston (1805-1862) discusses the Whig Convention in Philadelphia, the nomination of Zachary Taylor, the vulnerability of Lewis Cass, and mentions [John Minor] Botts (1848 Jun 15)
Charles Radziminski asks for a leave of absence to be arranged so he can travel to Europe and check on his family whom he has not heard from since his exile from Poland for revolutionary activity in 1834 (1852 Aug 1)
Robert Ridgway (1823-1870) asks Alexander H. H. Stuart if he would accept the opposition nomination for Governor and discusses others who might accept a position on the ticket (1859 Jan 9)
Lawrence Riggs writes about the desire of Rev. F.W. Hatch for the Chaplaincy to the U.S. Marine Hospital at St. Louis (1851 Jan 8)
Alexander Rives discusses the idea of secession, "A vague fear distresses us, lest our people should be maddened by occurrences at the South and dragged after the seceding states. I am clean for keeping the state out of that vortex." He also suggests that the Southern representatives meet with their Stephen Douglass allies and agree to serve in Lincoln's Cabinet if asked (1860 Nov 20) and "You can well conceive that I am not favorably inclined to our unceremonious & unexpected transfer to Jeff. Davis & Co. I did not like the Convention's adoption of Judge Allen's sophism in the preamble to the Act of Secession; -it is a false gloss and unworthy of the state;" (1861 May 13)
William Cabell Rives expresses hopes that they can create a great National Conservative Party to preserve the Union and avoid the extremism proclaimed by Mr. Seward in recent speeches in New York (1859 Jan 5); and fears his health will not permit him to give the speech on behalf of the Committee to the people of the United States; he died on April 25 (1868 Jan 7)
William Barton Rogers hesitates to endorse any mining and economical surveys, and mentions that he enjoyed the address of his friend Judge Bradley at the public exercises at the University of Virginia (1881 Jul 7)
W.H. Ruffner wishes that Alexander H. H. Stuart would receive the nomination for the Vice-Presidency and asks Alexander H. H. Stuart to come to Philadelphia to make a speech before the Convention, "A little glorification of Hungary -some leanings toward our `Manifest Destiny' -a few digs at `European despotisms' -a compliment to the Sultan -a javelin at Nicholas -in short `much ado about nothing' is all that is needed." (1851 Dec 5)
Benjamin Rush expresses his admiration for Alexander H. H. Stuart and his efforts to avoid the dissolution of the Union before the Civil War and hopes to further reconciliation between the North and South should he be elected to Congress (1874 Aug 4)
John C. Rusmisell discusses the popular election of Joseph Johnson for Governor in Virginia under the new state constitution (1851 Dec 25)
N[athan] Sargent (1794-1875), author of Public Men and Events, in several letters that reveal the turbulent condition of American politics during the period immediately preceding the Civil War, Sargent urges that articles be published in the Richmond Whig supporting his and Alexander H. H. Stuart 's positions in the upcoming elections, mentions the controversy over the Crittenden Amendment, violent feelings on both sides of the slavery issue, and urges a meeting of representatives of various Conservative groups who wish to work to preserve the Union, hopes for the defeat of John Letcher (1858-1859); and deplores the course of Goggin and Bell of Kentucky, "I can never subscribe to the doctrine that Congress must protect slavery in the Territories; never. We must repudiate that vagary." (1859 Aug 12); and discusses the effect of the outbreak at Harpers Ferry (1859 Oct 24)
R.E. Scott furnishes his views as to the nomination to be made at the Baltimore Convention (1852 May 22)
Joseph Segar writes concerning the Presidential nomination; his support for Millard Fillmore and his distaste for Scott (1852 Mar 11)
Hugh W. Sheffey compares the advantages of investing in state bonds and U.S. stock, asks his opinion of "Thompson's Revolution" before the General Assembly which means to reduce the number of circuit courts and increase the pay of judges, the House of Delegates will soon begin examining the criminal code, expects passage of the Covington and Ohio Railroad Bill, anxious that all the state internal improvements be completed so that Virginia can tap the great Western wealth, and the bill enlarging the limits of Staunton has passed (1848 Feb 12); discusses his recent attempt to pass a bill to reapportion the delegates and senators throughout the Commonwealth and Mr. Scott of Fauquier County 's proposed bill re reapportionment, failure of the bill to extend the Louisa Railroad towards Harrisonburg, his concern over the Whig nomination, "Stuart, I am satisfied that the nomination of Mr. Clay will prostrate the Whig party in the South -no young man in the South can for twenty years to come expect to rise to any post of honour or distinction if Clay should ever be elected by the Wilmot proviso vote of the North" (1848 Feb 16); the Virginia Whig Convention voted to support Zachary Taylor for the Presidential candidate (1848 Feb 25); notifies Alexander H. H. Stuart that an appropriation of six thousand dollars was made by the General Assembly to the Deaf & Dumb & Blind Institution to square its debts and warns him as its President not to come to the General Assembly for more assistance (1850 Mar 14); and writes concerning the bounty land warrant of his cousin Celly (1852 Apr 2)
W.G. [Snethen ?] asks that the Department of the Interior award land sale advertisements to the newspaper The Virginian edited by Terry and Shields (1852 Oct 9)
Lord Stirling sends a copy of The Democratic Review containing the first of a series of articles concerning his legally established rights in British North America (1852 Sep 11)
Samuel Strong writes concerning the bids for the extension of the marble work of the Capitol (1851 Nov 5)
James French Strother (1811-1860) asks Alexander H. H. Stuart to write to Mr. Hall and tell him that he believes the bill authorizing the appointment of an assistant agent will pass (1852 Jun 8)
Alexander H.H. Stuart Letters writes in great detail to Thomas Michie concerning the subjects of internal improvements, especially the James River Company, & the increase of Banking capital and the opposition of Joseph C. Cabell to their plans, and the Democratic Party being forced to accept David Campbell as Governor (1837 Jan 29); to an unknown correspondent, tries to correct the allegation by John Minor Botts that the resolution offered by Alexander H. H. Stuart at the extra session of Congress in June 1841 was copied by Alexander H. H. Stuart from Botts' resolution and presented as his own and asks for his correspondent to be a witness to what actually transpired (1845 Dec 12); furnishes a testimonial to the worthy service W.D.C. Goddard has performed in the Department of the Interior (1852 Jun 30); to his brother, Gerald B. Stuart, writes that William H. Clarke wants a barrel of his best whiskey sent, William Stuart needs a good horse, predicts big battles soon, probably at Yorktown, Harpers Ferry, or Manassas Gap, and says of the Convention, "We have a most miserable spirit prevailing in the Convention -a spirit of carping & bitter hostility to Letcher -such men as Harris, Ambler, Garnett seem disposed to assail him on every frivolous pretext" (1861 Jun 15); writes to his daughter, Maggie B. Stuart, concerning her schooling (1873 Feb 7); from the University of Virginia, to his mother, Eleanor Stuart, about his brother Archibald Stuart 's engagement (Oct 7); and to his wife, informing her that he hoped to be home from Washington soon, neither the Whig nor Democratic Parties can command the full loyalty of their followers in the present debate, and describes his anxiety about his children (n.d.)
Archibald P. Stuart assures him of his best wishes and support as he leaves for Washington and thanks him for the frock coat and the beautiful wheat (1850 Sep 29)
Eleanor Briscoe Stuart writes concerning the settling of an estate (n.d.)
J.E.B. Stuart while at West Point, answers Alexander H. H. Stuart 's questions about the annuity left him by Uncle Chapman (1851 Dec 25); and writes concerning the opportunities in real estate in Kansas where he is now serving at Fort Leavenworth (1857 Jan 28)
Oscar J.C. Stuart writes concerning Alexander H. H. Stuart 's bereavement, the genealogy of his father's family, particularly his grandfather, John Stockton, and comments on the state of Virginia politics (1859 August 8)
Isaac H. Sturgeon encloses newsclippings concerning the Labaume case (1852 Feb 4)
George William Summers (1804-1868) describes the death of their friend, Secretary of the Navy Thomas Walker Gilmer (1802-1844), who was killed by the bursting of a gun called "the Peacemaker" on board the U.S.S. Princeton on the Potomac River, near Washington, D.C. and what the loss of Secretary of State Abel P. Upshur would mean in the negotiations over the Oregon Territory with the new minister from Great Britain; feels that the quality of this Congress is decidedly inferior to the last, and his approval of Alexander H. H. Stuart 's articles in The Richmond Whig (1844 Feb 28); and comments extensively on the "farce" of the Democratic-Locofoco nomination of James Polk for President (1844 May 30)
William T. Sutherlin regrets the error of the people of Virginia at not returning Alexander H. H. Stuart to office, although he was instrumental in restoring Virginia to the Union, Alexander H. H. Stuart was not elected to public office in 1870 (1870 Nov 9); refers to the speech by William Mahone as a "campaign document" in favor of his Virginia policy and against the free Railroad Law, his desire to get rid of the obligation to build the Cumberland Gap Road and to make several other changes in the Act of Consolidation, and expresses his low opinion of Mahone and his "Radicals" (1873 Apr 4)
[J.H. Tagart ?] insists that Alexander H. H. Stuart accept his invitation to "eat a little Virginia venison with some Maryland canvass back ducks with an old friend" (1852 Nov 28)
William H. Terrill asks that Alexander H. H. Stuart exchange autographs and photographs with him (1871 Nov 17)
Lucas P. Thompson writes that various persons have urged him to suggest to Alexander H. H. Stuart that his best chance of election is to join the Know Nothing Party and run as one of their candidates but hesitates because "I entertain a prejudice not so much against the principles or what are said to be the principles of the new party as the secrecy of their organization and action" (1855 Jan 21)
Nicholas K. Trout, Senate of Virginia, addresses the re-adjustment of the public debt question with West Virginia and informs Alexander H. H. Stuart of the fate of several bills in the Legislature (1867 Jan 20)
Unidentified Letters include the following subjects: the failure to revive interest in an Act promoting a railroad from Staunton to Scottsville or the James River, the need to pursue the James River improvements, especially with the Louisa Railroad, but has little hopes of resolution until the settlement of the Bank Bill which he discusses and discusses the selection of a site for the Deaf & Dumb Asylum (1839 Mar 1); the terrible disaster on the lower Mississippi claiming the life of B.B. Stuart (1859 May 2); the editor of The Sandy Valley Advocate writes concerning the development of the great coal field in the Great Sandy Valley of Kentucky and asks what the Kentucky Whigs should do in the present political crisis (1859 Aug 27); and a Civil War letter from Bristoe Station, Virginia, where a Confederate soldier sends home fifty dollars in care of Alexander H. H. Stuart ([1861 ?] Sep 12)
Upshur County Citizens asks that Alexander H. H. Stuart come and speak to them on the issues of the day and express their support for William Leftwich Goggin (1807-1870) for Governor of Virginia (1859 Apr 6)
Thomas Walter, Architect for the Extension of the U.S. Capitol, furnishes a report on the cost of the work during the residue of fiscal year (1851 Nov 6)
Washington College Literary Society requests Alexander H. H. Stuart to give a speech before the Society on July 2nd (1857 Apr 28)
John Watt asks if Alexander H. H. Stuart will send him a copy of the appendix published in connection with his report on John Brown 's raid on Harpers Ferry, containing extracts from the personal liberty bills passed by several of the Northern states (1861 Dec 3)
Daniel Webster regrets that the information obtained in the Census Records is not particularly useful in answering Alexander H. H. Stuart 's questions about blind persons in the state of Virginia for the Virginia Institute for the Education of the Blind but suggests that an agent of the Institute might be given access to the records to compile the necessary information (1842 Aug 2); introduces Fitzhenry Warren of the General Post Office (1850 Oct 2); and regrets that the President has decided he cannot appoint Virginians to offices other than local offices (1851 Feb 8)
William J. Willey warns that "Since the action of the Convention, handing the state of Virginia over to the Confederate states, without the knowledge or consent of the people, like a lot of horses or slaves, the excitement in N.W. Virginia, is becoming most intense, and indeed, in some quarters, terrible...The clamor here for a division of the state is becoming loud and universal -I fear it will become uncontrollable" (1861 May 7)
Robert Winthrop encloses a seal, with a mistaken superscription to "Cha" Winthrop by Dr. Stuart, belonging to his great-grandfather, John Winthrop, who was a Fellow of the Royal Society, discusses family genealogy and the motto on the seal and asks him to take care of the seal while it is in his possession (1851 Apr 21); encloses a letter from Judge Thomas C. Manning (present) concerning the Mississippi Bonds question, and mentions Slater's Fund for educating the Freedmen (1882 Apr 28); regrets not seeing Alexander H. H. Stuart at the meeting of the Peabody Education Fund of which both he and Alexander H. H. Stuart were Trustees, describes the meeting and discusses politics (1884 Oct 8); discusses the death of Jefferson Davis and his opinion of the man (1889 Dec 16)
Henry Wise (1806-1876) offended at personal references in The Valley Virginian which gave a report on Alexander H. H. Stuart 's speech to the Citizens of Augusta County, at Staunton, "On the New Movement" which claimed Governor Wise had opposed the work of Alexander H. H. Stuart and had worked closely with carpet-baggers, Wise asks Alexander H. H. Stuart if he had approved the report and was it correct (1869 Feb 3); a copy of Alexander H. H. Stuart 's reply to Wise, in his speech he referred to, "parties holding the most antagonistic opinions, and having the most diverse objects in view -one party desiring the adoption of the Underwood Constitution, while the other was unalterably opposed to it -This while Governor Wells & his committee were assailing our proposition in Washington, Governor Wise & others, were attacking it at home -Thus extremes seem to meet, & the singular spectacle was presented of Gov. Wells & Gov. Wise, who probably held no other opinion in common, pulling together as it were in the same team, in opposition to the scheme" (1869 Feb 5); Wise reiterates his opposition to the "New Movement" and opposes both Governor Wells and "Negro Suffrage" (1869 Feb 8)
R.N. Wood discusses members of the American Party recently elected to Congress and fears that unless they can unify the old Whigs with the "American Organization" Millard Fillmore will not be re-elected (1856 Apr 13)
SERIES I: CORRESPONDENCE OF THE STUART-BALDWIN FAMILY
Box 1

Martha S. Baldwin to Briscoe Gerard Baldwin, with his reply

n.d.
Box 1

James Barbour to Archibald Stuart

1827 & 1831
Box 1

G.A. Baxter to Archibald Stuart

1807 Sep 29
Box 1

Robert Beverley to Archibald Stuart

1791-1803
Box 1

J.C. Breckinridge to Archibald Stuart

1788-1815
Box 1

Gerald Briscoe to Archibald Stuart

1794-1796, n.d.
Box 1

Cuthbert Bullitt to Archibald Stuart

1790 & 1823
Box 1

Joseph C. Cabell to Archibald Stuart

1829 Feb 24
Box 1

Arthur Campbell to Archibald Stuart

1789-1798
Box 1

John Coalter to Archibald Stuart

1812 Nov 6
Box 1

George Davis to Archibald Stuart

1792 Aug 17
Box 1

R. Gamble to Archibald Stuart

1791-1800
Box 1

Hugh Holmes to Archibald Stuart

1814-1823
Box 1

[Chapman] Johnson to Archibald Stuart

1822
Box 1

John Lewis to [Dabney Carr ?]

1768 Jan 23
Box 1

John Lewis to Thomas Jefferson

1772 Oct 4
Box 1

J. Marshall to Archibald Stuart

n.d.
Box 1

George Mathews to Archibald Stuart

1791 & 1794
Box 1

James D. McCutchen to Joseph Janney

1839 Mar 25
Box 1

Andrew Moore to Archibald Stuart

1789-1794, n.d.
Box 1

Garrett Peterson to Archibald Stuart

1826 Jan 24
Box 1

William Preston to William Anderson

1783 Jan 1
Box 1

[Andrew] Reid to Thomas J. Stuart

1807 Sep 5
Box 1

Alexander Farish Robertson Correspondence

1891 & 1921
Box 1

John Steele to Archibald Stuart

1792 Mar 5
Box 1

Robert Sterritt to Joseph Janney

837 Jul 14
Box 1

Eleanor (Briscoe) Stuart to Thomas J. Stuart and Margaret Briscoe

1806-1808
Box 1

Martha M. Stuart to Mrs. Eleanor (Briscoe) Stuart

[n.y.] Apr 8
Box 1

[Charles Anderson] Wickliffe to Archibald Stuart

1826 Feb 26
Box 1

William Wirt to Archibald Stuart

1816 Aug 10
SERIES II: MISCELLANEOUS PAPERS OF THE STUART FAMILY
Box 1

Architectural Drawing

n.d.
Box 1

Engraving of Alexander H.H. Stuart by Danforth, Baldwin & Company

n.d.
Box 1

Financial & Legal Papers

1792-1888
Box 1

Financial & Legal Papers - Accounts & Receipts

1797-1857, n.d.
Box 1

Financial & Legal Papers - Indentures (Some Copies)

1754-1836
Box 1

Financial & Legal Papers - Land Plats

1770-1896, n.d.
Box 2

Financial & Legal Papers - Legal Cases

789-1879, n.d.
Box 2

Financial & Legal Papers - Wills of Alexander Stuart, Robert Stuart, Chapman J. Stuart, & Alexander H.H. Stuart (Copies)

1812-1890
Box 2

Military Papers of Captain George M. Cochran, Jr., Quartermaster, 52nd Virginia Infantry, Pegram's Brigade, Early's Division

1857, 1862-1864
Box 2

Miscellaneous Material

1842-1852, n.d.
Box 2

Newspaper Clippings

1851-1852, 1867, n.d.
Box 2

Papers re the Settlement of Archibald Stuart's Estate

1805-1849
Box 2

Speeches (Drafts) by Alexander H.H. Stuart

n.d.
SERIES III: CORRESPONDENCE OF ALEXANDER H.H. STUART
*Unless otherwise noted the recipient of the letter is Alexander H.H. Stuart*
Box 2

Abolitionist (Unidentified)

1841 Jun 20
Box 2

William H. Allen

n.y. May 13
Box 2

Appomattox County, Virginia, Rough & Ready Club

1848 Sep 7
Box 2

Henry Carey Baird

1859 Nov 1
Box 2

C.C. Baldwin

1867 Jan 14
Box 2

John B. Baldwin

[1843?]-1869
Box 2

Joseph Baldwin

1849-1850
Box 2

Joseph G. Baldwin

1854 Sep 15
Box 2

I.L. Barbour

1866 Dec 11
Box 2

A.W. Barton

1850 Apr 22
Box 2

S.S. Baxter

1851 Nov 24
Box 2

Thomas H. Benton

[ca. 1851-1853]
Box 2

Berford & Company

1852 Apr 12
Box 2

Dr. Edmund Berkeley

1837 Jan 20
Box 2

James B. Bingham

1859 Sep 28
Box 2

David Alexander Bokee

1859 Oct 24
Box 2

Patrick Brady

1857, 1867-1869
Box 2

Mary Louisa Brooks

n.y. Mar 18
Box 2

Alexander S. Brown

1857-1858
Box 2

Joseph Rodes Buchanan

1867 Feb 28
Box 2

John C. Bullitt

1871 Oct 28
Box 2

William M. Burwell

1852 Jul 23
Box 2

J.S. Calvert

1868 Jan 21
Box 2

Samuel D. Campbell

1830 Nov 30
Box 2

Lewis Cass

1852 Jul 20
Box 2

John H. Cassin

1859 Apr 13
Box 2

Katherine Chase

1883 Mar 18
Box 2

H. Chrisman

1855 Dec 7
Box 2

Bolivar Christian

1862 Jan 18
Box 2

C.M. Conrad

1855 Apr 3
Box 2

William Wilson Corcoran

1885 Oct 23
Box 2

Thomas Corwin

1853 Jul 10
Box 2

J.A. Cowardin

1850, 1873
Box 2

John Jordan Crittenden

1851 Sep 26
Box 2

Claudius Crozet

1838 Jun 1
Box 2

Rector E.A. Dalrymple Recommendation of Thomas B. Edelin

1852 Jul 15
Box 2

John W. Daniel

1877 Jul 18
Box 2

J.D. Davidson

1851-1852
Box 2

Garrett Davis

1843-1851
Box 2

George M. Davis

1851 Jul 27
Box 2

William Wallace Davis

1851 Oct 2
Box

William Crosby Dawson

1852 Jul 28
Box 2

Horace H. Day

1851 Feb 7 & Mar 12
Box 2

Wills DeHass

1851-1853
Box 2

William D. Delany

1851-1852
Box 2

Charles Devens, Jr.

1852 May 24
Box 2

Samuel Dickson

1867 Apr 24
Box 2

Dorothea Lynde Dix

[1851-1853]
Box 2

James B. Dorman

1852 Jun 7
Box 2

R.L. & John Doyle

1851-1853
Box 2

G.G. Dyer

1851 Sep 27
Box 2

J.L. Edwards

1843 May 19 (& 1776 Feb 29)
Box 2

Vespasian Ellis

1857 Jun 10
Box 2

Erie Railroad Company Board of Directors

1851 Jul 12
Box 2

Edward Everett

1852-1853
Box 2

Charles James Faulkner

1852 Aug 25
Box 2

Millard Fillmore

1848-1854
Box 2

Millard Fillmore to Daniel Webster

1851 Apr 2
Box 2

Edward H. Fitzhugh

1850 Mar 25
Box 2

[Edward] Fontaine

1859 Mar 25
Box 3

John S. Gallaher

1851-1852
Box 3

Robert H. Gallaher

1851-1852
Box 3

Alexander Galt

1851 Jul 31
Box 3

J. Garland

1853 Feb 2
Box 3

William H. Garland

1850, 1852
Box 3

William Garnett

1851-1852
Box 3

George Washington's Birthday Celebration Committee, Rome, Georgia

868 Feb 11
Box 3

R.T. Gibson

1851-1852
Box 3

W.M. Gilliam

1852 Mar 15
Box 3

T.H. Gilmer

1850 Sep 27
Box 3

Thomas W. Gilmer

1843 Dec 13
Box 3

W.W. Gilmer

1841 Apr 15
Box 3

William I. Goggin

1850, 1852
Box 3

G. Goldenberg

1849 Feb 2
Box 3

J.T. Gordon

1852 Jul 9
Box 3

W.A. Gorman

1852 Dec 14
Box 3

J. Thompson Graham

1852 Oct 24
Box 3

William A. Graham

1850-1852
Box 3

Horace Greeley

1852 Jan 25
Box 3

F. Gremger

1851 Sep 3
Box 3

William Grever

1850 Oct 3
Box 3

Benjamin Edwards Grey

1852 Mar 17
Box 3

George G. Grove

1851 Oct 12
Box 3

Francis Grund

1851
Box 3

Hiland Hall

1851 Sep 20
Box 3

Nathan Kelsey Hall

1853, 1871
Box 3

J.K Hanson

1852 Apr 3
Box 3

J. Hardesty

1848 Oct 25
Box 3

Kenton Harper

1847, 1850-1851
Box 3

J. Morrison Harris

1850 May 20
Box 3

Judge N. Harrison

18[?] Sep 3
Box 3

Solomon George Haven

1857 Oct 8
Box 3

A.M. Hay

1852 Aug 25
Box 3

T.S. Haymond

1851 Dec 20
Box 3

Isaac Hazlehurst

1857 Jun 24
Box 3

Richard H. Henderson, Virginia Colonization Society

1837 Oct 28
Box 3

Professor Joseph Henry

1852 Aug 4
Box 3

Britton A. Hill

1852 Feb 6 & 9
Box 3

William L. Hodge

1852 Jan 20
Box 3

J.E. Holmes

1851 Oct 25
Box 3

Rev. Samuel R. Houston

1852 Feb 24
Box 3

M.U. Houston

1850
Box 3

Benjamin C. Howard

1852 Jul 30
Box 3

Robert Hull

1851 Oct 3
Box 3

Andrew Hunter

1851 Nov 27 & Dec 9
Box 3

R.M.T. Hunter

1852 Feb 3
Box 3

John Daniel Imboden

1850-1853
Box 3

J.K Irving

1851-1852
Box 3

G.W. Israel to Alexander H.H. Stuart through President Millard Fillmore

1853 Feb 8
Box 3

S.D. Jacobs

1851 Nov 13
Box 3

John Janney

1866-1867
Box 3

G.N. Johnson

1840 May 14
Box 3

R. Johnson

1850-1853
Box 3

William B. Kayser

1852 Sep 22
Box 3

John P. Kennedy

1850-1854
Box 3

Joseph C.G. Kennedy

[1847]-1870
Box 3

Kent Lumber Company

1852 Oct 27
Box 3

Andrew W. Kercheval

1867 Feb 14
Box 3

William Kerr

1851 Nov 14
Box 3

[Samuel] D. King

1851 Jul 14
Box 3

Jeffers Kinney

1852
Box 3

Nicholas Kinney

1841 & 1851
Box 3

R.H. Kinney

1841 Jun 25
Box 3

William Kinney

1841-1852
Box 3

O.B. Knode

1852 Jan 22
Box 3

F.A. Kownslar

1833 Jun 24
Box 3

Daniel Kraber

1831
Box 3

J.D. Kurtz

1853 Jan 17
Box 3

John H.B. Latrobe

1838 Sep 1
Box 3

Joseph S. Leake

1831 Nov 3
Box 3

Adam Lee

1831 Mar 11
Box 3

John Letcher

1856 May 2
Box 3

[Will H. Lewis ?]

n.d.
Box 3

John Tayloe Lomax

1842 Jul 8
Box 3

L. Luckett

1859-1861
Box 3

James Lyons

1841 Aug 20
Box 3

Joseph S. Machie

1851-1852
Box 3

James McDonald

1851 Oct 8
Box 3

Redick McKee

1851-1852
Box 3

Thomas M.S. McKennan

1851 Oct 29
Box 3

Louis McKenzie

1860 Aug 31
Box 3

William McLaughlin

1857 Nov 23
Box 3

Theodorick B. McRobert

1850-1851
Box 3

F. Madera

1851 Dec 30
Box 3

Allan B. & John T. Magruder

1851-1853
Box 3

James Maguire

1851 Mar 29
Box 3

Francis Mallory

1851-1852
Box 3

N. Marmion to Messrs. Baldwin & Stuart, Attorneys-at-Law

1834
Box 3

Timothy Marmion

n.y. Dec 21
Box 3

J.K. Marshall

1852 Jan 30
Box 3

Thomas A. Marshall

1833
Box 3

Thomas Martin

1830 Jul 27
Box 3

William Martin

1867 Jan 16 & Feb 10
Box 3

Maryland Institute, Officers & Managers

1851 Oct 6
Box 4

James Murray Mason

1853 Oct 22
Box 4

[John Young] Mason

1851 Dec 30
Box 4

James W. Massie

1871 Apr 17
Box 4

Thomas E. Massie

1852 May 5
Box 4

Joel E. Mathews

1851-1852
Box 4

Tyre Maupin

1848, 1852
Box 4

R. Mayo

1852
Box 4

Thompson G. Martin

1831, 1834
Box 4

Members of the Virginia Legislature to the President and Members of the Cabinet

n.d.
Box 4

Memoranda of Alexander H.H. Stuart while Secretary of the Interior

n.d.
Box 4

C.F. Mercer

832 May 28
Box 4

Hugh Mercer

1851 Jul 4 & Feb 22
Box 4

[S.] C.M. Merillat

1852 Jun 1
Box 4

C.H. Merritt

1851 Sep 30, Oct 20
Box 4

Thomas J. Michie

1845-1852
Box 4

William C. Micou

1852 Oct 20
Box 4

Daniel F. Miller to Thomas Corwin

1852 Aug 17
Box 4

Jacob Welsh Miller

1852 May 5
Box 4

James Miller

1852 Dec 1
Box 4

Zophar Mills

1851 Jul 8
Box 4

Joseph L. Mitchell

1852 Feb 7
Box 4

John Moebus

1852 Jun 22
Box 4

John Moffett

1852 Jun 27
Box 4

Thomas S. Moffett

1834 Jan 27
Box 4

Henry W. Moncure

1852 Jun 9
Box 4

Charles P. Montague

1852 Jun 8
Box 4

D.E. Moore

1831 & 1841
Box 4

John K. Moore

1850 & 1852
box 4

L.T. Moore

1851 Oct 10, 18, 21
Box 4

Samuel M.D. Moore

1830-1852
Box 4

John Moorman

1852 Mar 4
Box 4

[W.?] Morris

1852 Dec 1
Box 4

C.L. Mosby

1831 & 1851
Box 4

[Alexander] Moseley

1841-1852
Box 4

J.W. Myers

1851 Dec 11
Box 4

Thomas Nairu

1850 Oct 23
Box 4

C.W. Newton

1851-1852
Box 4

Isaac C. Newton

1853 Jan 15
Box 4

Dr. C.N. Nichols

1852 Nov 23
Box 4

William Ogden Niles

1850 Nov 12
Box 4

John A. North

1852 Aug 14
Box 4

John A. [Parker?]

1873 Oct 27
Box 4

William Elisha Peters

1876 Nov 23
Box 4

F. Petrie

1878 Aug 12
Box 4

Eb Phlegar

1841 Apr 24
Box 4

L.M. Powell

1860 Oct
Box 4

W.A. Powell

1868 Dec 16
Box 4

William Ballard Preston

1848 Jun 15
Box 4

Charles Radziminski

1852 Aug 1
Box 4

Robert Ridgway

1859 Jan 9
Box 4

Lawrence Riggs

1850-1851
Box 4

Alexander Rives

860-1861
Box 4

William Cabell Rives

1859 & 1868
Box 4

William Barton Rogers

1881 Jul 7
Box 4

W.H. Ruffner

1851 Dec 5
Box 4

Benjamin Rush

1874 Aug 4
Box 4

John C. Rusmisell

1851 Dec 25
Box 4

N. Sargeant

1858-1859
Box 4

R.E. Scott

1852 May 22
Box 4

Joseph Segar

1852 Mar 11
Box 4

Hugh W. Sheffey

1848-1852
Box 4

W.G. [Snethen ?]

1852 Oct 9
Box 4

Lord Stirling

1852 Sep 11
Box 4

Samuel Strong

1851 Nov 5
Box 4

James French Strother

1852 Jun 8
Box 4

Alexander H.H. Stuart Letters

1837-1873
Box 4

Archibald P. Stuart

1850 Sep 29
Box 4

Eleanor Briscoe Stuart

n.d.
Box 4

J.E.B. Stuart

1851 & 1857
Box 4

Oscar J.C. Stuart

1859 Aug 8
Box 4

Isaac H. Sturgeon

1852 Feb 4
Box 4

G.W. Summers

1844 Feb 28, May 30
Box 4

William T. Sutherlin

1870, 1873
Box 4

[J.H. Tagart?]

1852 Nov 28
Box 4

William H. Terrill

1871 Nov 17
Box 4

Lucas P. Thompson

1855 Jan 21
Box 4

Nicholas K. Trout

1867 Jan 20
Box 4

Unidentified Letters to Alexander H.H. Stuart

1839-[1861?]
Box 4

Upshur County Citizens

1859 Apr 6
Box 4

Thomas Walter

1851 Nov 6
Box 4

Washington College Literary Society

1857 Apr 28
Box 4

John Watt

1861 Dec 3
Box 4

Daniel Webster

1842-1851
Box 4

William J. Willey

1861 May 7
Box 4

Robert Winthrop

1851, 1882-1889
Box 4

Henry A. Wise

1869 Feb 3, 5, 8
Box 4

R.N. Wood

1856 Apr 13
Engraving of Alexander H.H. Stuart by J.C. Buttre

n.d.

Land Grant to Thomas Turk signed by Beverley Randolph

1789 Aug 31

Land Grant to [Monticu ?] Allen signed by Robert Brooke

1796 Mar 30

9 Land Grants to Archibald Stuart, agent of the Greenbrier Company, signed by James Monroe

1800 May 12-15

Land Grant to Joseph Boyers signed by John Floyd

1830 Sep 1
Positive copies of microfilms produced by The Library of Virginia
M-260 REEL 1

Archibald Stuart Papers

1768-1831, n.d.

(75 items)

M-260 (continued)REEL 2

Alexander H.H. Stuart Correspondence

1830-1844

(40 items)

M-261 REEL 3

Alexander H.H. Stuart Papers

1845-1850

(15 items)

M-262 REEL 4

Miscellaneous Letters, Deeds, Grants, etc. of the Stuart Family

1770-1896, n.d.

(45 items)