A Collection in
Special Collections and Archives, James Branch Cabell Library
Collection number M 425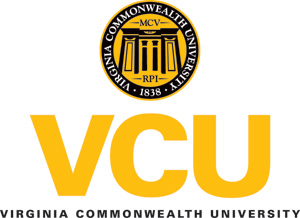 Repository
Special Collections and Archives, James Branch Cabell Library, Virginia Commonwealth University
Collection number
M 425
Title
Elizabeth Smith collection of Virginia ERA Ratification Council records, 1970-2002
Extent
8.42 linear feet
Collector
Smith, Elizabeth
Language
English
---
Access Restrictions
The collection is open for research
Use Restrictions
There are no restrictions.
Preferred Citation
Elizabeth Smith collection of Virginia ERA Ratification Council records, 1970-2002, Collection # M 425, Special Collections and Archives, James Branch Cabell Library, Virginia Commonwealth University, Richmond, VA.
Acquisition Information
Gift of Elizabeth Smith in 2009.
Elizabeth Smith served as executive director the Virginia Equal Rights Amendment Ratification Council, and she continued to collect materials pertaining to the amendment throughout her time with the Council and in the years following.
The Virginia Equal Rights Amendment Ratification Council was a coalition of multiple Virginia organizations brought together by the shared goal of advocating for the ratification of the amendment by Virginia's legislature. The Equal Rights Amendment (ERA) states that "equality of rights under the law shall not be denied or abridged by the United States or by any State on account of sex." It was approved by the House of Representatives and the US Senate, and then submitted to the states for ratification in 1972. As of October 2018, the Virginia legislature has yet to ratify the ERA.
This collection consists of materials acquired by Elizabeth Smith and includes a large quantity of materials created by or concerning the Virginia Equal Rights Amendment Ratification Council. Also included within this collection are items from a number of other organizations such as the National Organization for Women (NOW), American Civil Liberties Union (ACLU), Homemakers for the ERA (HERA), the National Women's Party (NWP) and many other pro-ERA organizations of the time. The collection also holds materials documenting the anti-ERA voice of the same era. Materials found in the collection include reports, correspondence, minutes, agendas, printed materials, educational materials, lobbying materials, event ephemera, speeches, and a substantial quantity of clippings. The collection's contents illuminate the efforts of the Virginia Equal Rights Amendment Ratification Council and other organizations to advocate for the ratification of the Equal Rights Amendment during the latter decades of the twentieth century.
The collection is organized in four series: Series 1: Organizational records, 1972-1996; Series 2: Pro-ERA Organizations, 1971-2002; Series 3: Subject Files, 1970-1996; Series 4: Clippings, 1971-1996.
Equal rights amendments -- Sources -- Virginia
Smith, Elizabeth
Women -- Political activity -- Virginia -- Richmond.
Women political activists -- Archives -- Virginia
Women's rights -- History -- 20th century -- Southern States
---
Series 1: Organizational records
1972-1996
Box-folder 1 folder: 1-2

Agendas and meeting minutes

1974-1991
Box-folder 1 folder: 3

Bylaws

1978-1982
Box-folder 1 folder: 4

Coalition building

circa 1975
Box-folder 1 folder: 5-6

Correspondence

1973-1996, undated
Box-folder 1 folder: 7

Election law violation report - Larry Pratt, Virginia House of Delegates

1977
Box-folder 1 folder: 8Box-folder 2 folder: 1

Electoral activities

1977-1978, undated
Box-folder 2 folder: 2

ERA Summit

1994-1995
Box-folder 2 folder: 3

Essay contest

1983
Box-folder 2 folder: 4

Essays and speeches

1974-1987, undated
Box-folder 2 folder: 5

Events

1974-1994, undated
Box-folder 2 folder: 6

Executive committee rosters

1978-1986, undated
Box-folder 2 folder: 7-8

Finances

1974-1989, undated
Box-folder 2 folder: 9

Forms and mailers

1978-1994, undated
Box-folder 2 folder: 10

Gala

1981
Box-folder 2 folder: 11

Informational flyers and pamphlets

1974-1987, undated
Box-folder 3 folder: 1

Initiative planning

1976-1982, undated
Box-folder 3 folder: 2

Interfaith Task Force

1979-1982
Box-folder 3 folder: 3

Jean Hellmuth materials

1981
Box-folder 3 folder: 4

Jean Stapleton cassette tape

undated
Box-folder 3 folder: 5

Legislative strategies

1978, undated
Box-folder 3 folder: 6

Legislator's kit

1981, undated
Box-folder 3 folder: 7

Mailing lists

1977, undated
Box-folder 3 folder: 8

Member and attendance lists

1976-1980, undated
Box-folder 3 folder: 9

Memoranda

1976-1982, 1993
Box-folder 3 folder: 10

Newsletters

1973-1982, undated
Box-folder 4 folder: 1

Notecards

undated
Box-folder 4 folder: 2

Notes

1976-1996, undated
Box-folder 4 folder: 3

Organizational overviews

undated
Box-folder 4 folder: 4

Photographs

1978-1990, undated
Box-folder 4 folder: 5

Prayer breakfast

1978-1979
Box-folder 4 folder: 6

Press releases

1975-1993
Box-folder 4 folder: 7

Ratification updates

1974, 1992-1995
Box-folder 4 folder: 8

Referendum materials

1977, undated
Box-folder 4 folder: 9

Research and Education Fund

1982-1985
Box-folder 4 folder: 10

Resolutions

1975-1977, 1991
Box-folder 4 folder: 11

Richmond area ERA YES campaign

1975-1982
Box-folder 4 folder: 12

Speakers' Bureau

1976-1980, undated
Box-folder 4 folder: 13

Steering committee

1977-1978, undated
Box-folder 5 folder: 1

Supporters' handbook

circa 1983
Box-folder 5 folder: 2

Supporters of ERA lists

1981, undated
Box-folder 5 folder: 3

Training materials

1976, undated
Box-folder 5 folder: 4

Vigil preparations

1978-1979
Box-folder 5 folder: 5

Vigils

1979-1995, 2001 undated
Box-folder 5 folder: 6-7

Virginia legislature

1974-1994, undated
Box-folder 5 folder: 8

Virginia State Library records transfer

1982, undated
Box-folder 5 folder: 9

Volunteers

1977, undated
Series 2: Pro-ERA Organizations
1971-2002
Box-folder 5 folder: 10

American Association of University Women

1974-1979
Box-folder 5 folder: 11

American Civil Liberties Union

1975-1981, undated
Box-folder 6 folder: 1

Association of American Colleges

1972-1974
Box-folder 6 folder: 2

Bar Associations

1982, undated
Box-folder 6 folder: 3

Business and Professional Women's Clubs

undated
Box-folder 6 folder: 4

California Commission on the Status of Women

1975
Box-folder 6 folder: 5

Catholics Act for ERA

1976-1982, undated
Box-folder 6 folder: 6

Citizens' Advisory Council on the Status of Women

1966-1976, undated
Box-folder 6 folder: 7

Common Cause of Virginia

1977, 1986
Box-folder 6 folder: 8

Congressional Union

1980, undated
Box-folder 6 folder: 9

Democratic National Committee

1976-1981, undated
Box-folder 6 folder: 10-11Box-folder 7 folder: 1

ERAmerica

1976-1981
Box-folder 7 folder: 2

Homemakers' Equal Rights Association

1975-1982, undated
Box-folder 7 folder: 3

Institute for Studies in Equality Equal Rights Monitor

1976-1977
Box-folder 7 folder: 4-5

International Women's Year

1976-1991, undated
Box-folder 7 folder: 6

League of Women Voters

1972-1978
Box-folder 7 folder: 7

League of Women Voters of Virginia and local chapters

1975-1984
Box-folder 8 folder: 1

National Federation of Business and Professional Women's Clubs

1976-1977, undated
Box-folder 8 folder: 2-3

National Organization for Women

1971-1992, undated
Box-folder 8 folder: 4

National Organization for Women - Richmond

1976-1990
Box-folder 8 folder: 5

National Organization for Women - Virginia

1974-1987
Box-folder 8 folder: 6

National Women's Party

1978-2002, undated
Box-folder 8 folder: 7

National Women's Political Caucus

1979-1990
Box-folder 9 folder: 1

National Women's Political Caucus of Virginia

1981-1993
Box-folder 9 folder: 2

Religious Committee for ERA

1975-1982, undated
Box-folder 9 folder: 3

Republican National Committee

undated
Box-folder 9 folder: 4

Reston ERA Coalition

1981-1982
Box-folder 9 folder: 5

Richmond Committee on the Concerns for Women

1979-1985
Box-folder 9 folder: 6

Richmond Council of Women's Organizations

1976
Box-folder 9 folder: 7

United Methodist Church

1978, undated
Box-folder 9 folder: 8- 10

United States Commission on Civil Rights

1975-1985
Box-folder 9 folder: 11

University of Virginia Institute of Government

1974-1984
Box-folder 10 folder: 1

Virginia Council of Churches

1981-1982, undated
Box-folder 10 folder: 2

Virginia Education Association

1980-1982, undated
Box-folder 10 folder: 3

Virginia ERA Ratification Project

1981
Box-folder 10 folder: 4

Virginia Women Attorneys Association

1981-1986
Box-folder 10 folder: 5

Virgina Women's Meeting

1977
Box-folder 10 folder: 6

Virginians for the Equal Rights Amendment Political Action Committee

1977-1979, undated
Box-folder 10 folder: 7

Women and the Constitution Institute

1987
Box-folder 10 folder: 8

Women's Action Alliance

1978-1979, undated
Box-folder 10 folder: 9

Women's Bureau

1980-1984
Box-folder 10 folder: 10

Women's Center of Richmond

1974, undated
Box-folder 10 folder: 11

Women's Equity Action League

1976-1982, undated
Box-folder 10 folder: 12

Women's International League for Peace and Freedom

1972-1989, undated
Box-folder 10 folder: 13

Women's Round Table

1979-1989
Box-folder 10 folder: 14

Young Women's Christian Association

1978-1989, undated
1970-1996
Box-folder 10 folder: 15

Abortion

1976-1987
Box-folder 11 folder: 1-2

Anti-ERA flyers and pamphlets

1972-1982
Box-folder 11 folder: 3

Anti-ERA rebuttal information

1977-1981, undated
Box-folder 11 folder: 4

Background information on the ERA

1973-1992, undated
Box-folder 20

Buttons, bracelet, and bear ornament

undated
Box-folder 11 folder: 5

Christian denominations

1975-1982, undated
Box-folder 11 folder: 6

Credit access

1975-1980
Box-folder 11 folder: 7

Education

1974-1981, undated
Box-folder 11 folder: 8

Equal Employment

1972-1989, undated
Box-folder 11 folder: 9

Essays and speeches

1972-1987, undated
Box-folder 11 folder: 10

Extension and rescission of ratification

1973-1981, undated
Box-folder 12 folder: 1

Family

1975-1986, undated
Box-folder 12 folder: 2-4

Informational flyers and pamphlets

1975-1989, undated
Box-folder 12 folder: 5

Informational flyers and pamphlets - Virginia

1976-1985, undated
Box-folder 12 folder: 6

Labor

1976-1983
Box-folder 12 folder: 7

Language

1976, undated
Box-folder 13 folder: 1

Lobbying

1977-1981
Box-folder 13 folder: 2

Military draft

1970-1981, undated
Box-folder 13 folder: 3

Music and religious services

1978-1988, undated
Box-folder 13 folder: 4

Pay Equity

1981-1987, undated
Box-folder 19

Pennant, sashes, and textiles

undated
Box-folder 13 folder: 5

Phyllis Schlafly Report

1973-1981
Box-folder 18 folder: 7

Posters

1975-2002, undated
Box-folder 13 folder: 6

Property rights, marriage, and divorce

1978-1982, undated
Box-folder 13 folder: 7

Resource bibliographies and lists

1973, undated
Box-folder 13 folder: 8

Retirement

undated
Box-folder 13 folder: 9

Sexual assault and domestic violence

1977-1985
Box-folder 13 folder: 10

Socialism

1978-1979, undated
Box-folder 13 folder: 11-12

State materials on ERA

1972-1995
Box-folder 14 folder: 1

Unitarian Universalism

1976-1985
Box-folder 14 folder: 2

United States Congress

1976-1990, undated
Box-folder 14 folder: 3-6Box-folder 15 folder: 1

Virginia legislature

1976-1983, undated
Box-folder 15 folder: 2

Virginia legislature - ERA Task Force

1974
Box-folder 15 folder: 3

Virginia Military Institute case

1973-1996, undated
Box-folder 15 folder: 4

Virginia State Board of Elections

1979, undated
1971-1996
Box-folder 15 folder: 5

Articles

1976-1990
Box-folder 15:6-7, boxes 16-18: all folders

Newspaper clippings

1971-1996, undated