A Collection in
Virginia Military Institute Archives
Collection Number mss 00006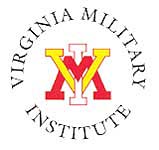 Virginia Military Institute Archives
Virginia Military Institute Archives
Preston Library
Virginia Military Institute
Lexington, Virginia 24450-0304
USA
Phone: (540) 464-7566
Fax: (540) 464-7279
Email:
archives@vmi.edu
URL:
http://www.vmi.edu/archives
© 2002 Virginia Military Institute
Funding: Web version of the finding aid funded in part by a grant from the National Endowment for the Humanities.
Processed by: Virginia Military Institute Archives Staff
Repository
Archives, Preston Library, Virginia Military Institute
Collection number
mss 00006
Title
Lemuel C. Shepherd Papers, 1913-1970
Language
English
---
Access
There are no restrictions.
Use Restrictions
There are no restrictions.
Preferred Citation
Lemuel C. Shepherd Papers, mss 00006, Virginia Military Institute, Lexington, Virginia.
Acquisition Information
The papers were donated by Lemuel C. Shepherd.
Lemuel C. Shepherd

Significant Events
1896 February 10
Born in Norfolk, Virginia.
1917 June
Graduated from the Virginia Military Institute.
1917-1919
Served with the 5th Marines, 2nd Division, American Expeditionary Forces, France.
1920-1922
Aide to the Commandant of the Marines Corps; junior White House aide.
1922
Married Virginia Tunstall Driver. They had four children.
1922-1925
Served on U. S. Ships, Idahoand Nevada.
1927-1929
Served with the 4th Marines in China.
1937-1939
Commander, 2nd Battalion, 5th Marines, 1st Marine Brigade, Fleet Marine Force.
1939-1942
Staff member, Marine Corps School.
1942-1943
Regimental Commander, 9th Marines, 3rd Marine Division.
1943-1944
Assistant Division Commander, 1st Marine Division.
1944-1945
Commanding General, 6th Marine Division.
1946-1948
Assistant Commandant and Chief of Staff, Marine Corps.
1948-1950
Commandant, U. S. Marine Corps Schools.
1950-1951
Commanding General, Fleet Marine Force, Pacific.
1952-1956
Commandant, Marine Corps.
1956
Retired from Marine Corps. Served as Chairman, Inter-American Defense Board.
1990 August 6
Died at his home in La Jolla, California. Buried Arlington National Cemetery.
The Lemuel C. Shepherd Papers consist primarily of photograph albums and scrapbooks dating from Shepherd's years as a VMI cadet, as Commandant of the Marine Corps, and from his service as President of the Inter-American Defense Board. Topics included in this pictorial record are inspection trips to Japan, Korea, Okinawa and stateside bases, as well as visits to several Latin American Countries. Also included are photographs from the surrender ceremony at Tsingao, China, October 25, 1945.
The collection also contains limited correspondence and military orders from the World War I and II eras; an interview with General Shepherd conducted by the archivist of the MacArthur Library; clippings; and printed material.
Correspondence (Miscellaneous), 1944-1946 . 1:1-9, Box-folder
This correspondence is miscellaneous in nature and consists of fewer than 20 items. Correspondents and topics include: Mobert Bonhomme; Nagano Eiji (Japanese General); Chaplain W. F. McClain; Mrs. Lemuel C. Shepherd; Guam Liberation Day; a form letter for the sympathy message sent to parents of soldiers killed in action.
Interview with General L. C. Shepherd, 1966 August 24 . 1:10, Box-folder
Transcript of an oral history interview conducted by the archivist at the MacArthur Library.
Addresses by General Shepherd, 1944-1945 . 1:11, Box-folder
Talks given to troops and officers.
Military Orders, 1918-1919; 1945 . 1:12-13, Box-folder
Includes both printed and typescript/signed documents.
Scrapbooks, 1913-1955 . 2 and 3, Box
VMI Cadet Scrapbook 1913-1917.
Pre-World War II career. 1920's-1930's.

Primarily clippings; also some memorabilia, including invitations from Mrs. Roosevelt and a thank you note signed by President Franklin D. Roosevelt.

Marines in World War II- General..

Primarily newspaper clippings concerning Guam and New Britain.

Marines in World War II--6th Marine Division.

Primarily clippings concerning Okinawa; limited memorabilia.

Inspection Trip, Japan. 1955 April.

Includes clippings, postcards, photographs, printed materials.

Military Insignia of French Colonial Troops. 1955 April.

A collection of approximately 35 metal insignias.
Photographs and Photo Albums, 1945-1959 . 4 - 6, Box
Surrender Ceremony, Tsingtao, China. 1945 October 25.
Douglas MacArthur at Pearl Harbor. 1951 April 16-17.
Trips-Marine Corps-Inspection of U. S. Forces 1953-1955.

Includes visits to Korea, Yokosura Marine Barracks, Camp Pendleton, 3rd Marine Aircraft Wing (Miami).

Trips-Marines Corps-other 1955 March.
Trips, Inter-American Defense Board 1956-1959.

Argentina, Bolivia, Cuba, Haiti, Paraguay, Peru.
Report. My Visit to Japan,1945 September.. 1:14, Box-folder
WWII-miscellaneous. . 1:15-17, Box-folder
Notes concerning origin of Japanese sword of surrender; circular, Japanese propaganda; citation for distinguished service medal.
Printed Materials. . 1, Box
Includes various pamphlets, magazines and yearbooks, most relating to Marine Corps during World War II.