A Collection in
the Special Collections
Collection Number Ms1988-096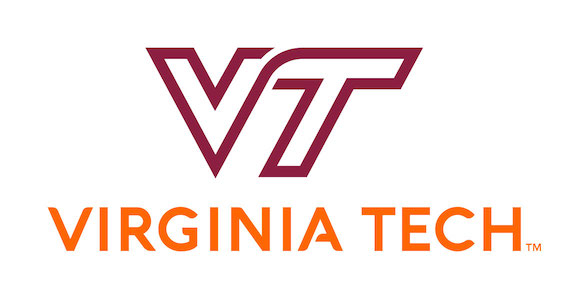 Special Collections, Virginia Polytechnic Institute and State University
Special Collections, University Libraries (0434)
560 Drillfield Drive
Newman Library, Virginia Tech
Blacksburg, Virginia 24061
USA
Phone: (540) 231-6308
Fax: (540) 231-3694
Email:
specref@vt.edu
URL:
http://spec.lib.vt.edu/
© 2006 By Virginia Polytechnic Institute and State University. All rights reserved.
Processed by: John M. Jackson, Special Collections Staff
Repository
Special Collections, Virginia Polytechnic Institute and State University, Blacksburg, Va.
Accession number
Ms1988-096
Title
Gresham Family Papers 1825-1940
Physical Characteristics
1 container; 0.5 cu. ft.
Language
English
Abstract
Photocopies of papers of the family of John Jones Gresham, a Macon, Georgia attorney, businessman and politician. Includes correspondence, notes on Confederate memorabilia, legal and financial papers, and biographical materials.
---
Access Restrictions
Collection is open to research.
Use Restrictions
Permission to publish material from the Gresham Family Papers must be obtained from Special Collections, Virginia Tech.
Preferred Citation
Gresham Family Papers, Ms1988-096 - Special Collections, Virginia Polytechnic Institute and State University.
Acquisition Information
The Gresham Family Papers were temporarily lent to the Special Collections in 1988. Photocopies of the papers were made at that time and the original materials returned to the owner.
Processing Information
The processing, arrangement and description of the Gresham Family Papers commenced and was completed in February 2006.
John Jones Gresham was born in Burke County, Georgia, January 21, 1812, the son of Job and Mary Jones Gresham. He attended school at Waynesboro and Richmond Bath, Georgia before entering the University of Georgia in 1830. After a private study of law, he was admitted to the Georgia bar in 1834 and opened a practice in Waynesboro but soon moved to Macon. In the 1840s, Gresham relinquished his law practice to devote more attention to other matters, including his farm. He was elected mayor of Macon in 1843 and 1847. A Presbyterian, Gresham was made a ruling elder in 1847. In 1850, he established the Macon Manufacturing Company and served as its president.
Following the Civil War, Gresham briefly practiced law with his son Thomas but soon turned his attention to politics and business. He was elected to the state senate in 1865 and to two terms in the state house of representatives. He was heavily involved in education at the local and state level, serving as treasurer of the Macon Free School, president of the Alexander Free School, member of the Macon County Board of Education, president of the University of Georgia board of trustees, director of the Theological Seminary at Columbia and trustee and treasurer of Oglethorpe University. He also served as director of the Southwestern Railroad and the Central Georgia Bank.
Gresham married Mary E. Baxter (daughter of Thomas W. Baxter of Athens, Georgia) on May 24, 1843. They had five children: Thomas B., Minnie Gresham Machen, LeRoy W., and two sons who died in infancy. Gresham died on Octobert 16, 1891, while visiting his daughter in Baltimore. His wife preceded him in death. They are buried in Macon's Rose Hill Cemetery
Thomas B. Gresham married Tallulah (or Lula) A. Billups on October 15, 1869 in Morgan County, Georgia. By 1891, Gresham was living in Baltimore with his second wife, Bessie Johnston Gresham, and practicing law.
LeRoy Gresham, the son of Thomas B. and Lula Billups Gresham, was reared in Baltimore. He studied law and briefly practiced in Baltimore before entering Union Theological Seminary in Richmond in 1903. He married Mary Jessie Rhett in Baltimore that same year. In 1909, Gresham became pastor of Salem (Virginia) Presbyterian Church, a position he would hold through 1946. He died in 1955.
This collection contains photocopies of papers of the family of John Jones Gresham, a Macon, Georgia attorney, businessman and politician. The collection includes personal and business correspondence addressed to Gresham, as well as a few letters addressed to his son, Thomas B. Gresham, and grandson, LeRoy Gresham.
Also contained in the collection are correspondence and notes of Bessie Johnston Gresham, largely devoted to various pieces of Confederate memorabilia, including the death mask and uniform buttons of "Stonewall" Jackson, the sword of Joseph Johnston, the last Confederate flag to fly over Fort Sumter, a horseshoe from Turner Ashby's horse, and the origin of the song "Maryland, My Maryland." The correspondence contains several letters from Mary Anna Morrison Jackson, widow of "Stonewall" Jackson.
Apart from personal letters from friends and relatives, the miscellaneous correspondence folder also contains copies of post-war letters from James Longstreet and Jubal Early and to John S. Mosby. Included here also is a letter from Lt. Elliott Johnston, aide to General Garnett, written from Richmond in July 1862.
The collection also contains biographical materials on John J. Gresham, a few military documents of Capt. Elliott Johnston, newspaper clippings regarding the trial of Jefferson Davis, and family information from a Gresham family Bible.
The collection is arranged by type, then chronologically.
Families:

Gresham family, Burke County, Ga.

Subjects:

Civil War
United States--History--Civil War, 1861-1865
---
Letters to John J. Gresham 1834-1889 . 1-1, Box-folder
Letters to Thomas B. Gresham from John J. Gresham 1861-1864 . 1-2, Box-folder
Letters to Thomas B. Gresham from Mary Baxter Gresham 1864 . 1-3, Box-folder
Letters to Thomas B. Gresham from LeRoy W. Gresham 1864 . 1-4, Box-folder
Letters to Thomas B. Gresham from LeRoy W. Gresham n.d. . 1-5, Box-folder
Letters to Thomas B. Gresham from Minnie Gresham 1863-1864 . 1-6, Box-folder
Miscellaneous letters to Thomas B. Gresham 1862-1924, n.d. . 1-7, Box-folder
Bessie Johnston Gresham correspondence 1898-1904 . 1-8, Box-folder
Bessie Johnston Gresham correspondence 1905-1921, n.d. . 1-9, Box-folder
Letters to LeRoy Gresham 1911-1940 . 1-10, Box-folder
Miscellaneous correspondence 1862-1897, n.d. . 1-11, Box-folder
Legal and financial records 1825-1943 . 1-12, Box-folder
"Testimonials to the Life and Character of John Jones Gresham" 1892 . 1-13, Box-folder
Handwritten childhood reminiscences of unidentified man (probably John J. Gresham) n.d. . 1-14, Box-folder
Bessie Johnston Gresham notes on Confederate memorabilia 1897-1921, n.d. . 1-15, Box-folder
Over Yonder: a novelette; translated from the German of E. Marlitt (by Bessie Johnston) n.d. . 1-16, Box-folder
General materials 1842-1906, n.d. . 1-17, Box-folder