A Collection in
Special Collections
Collection Number Ms2007-007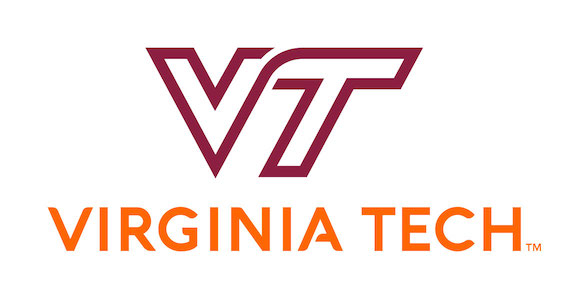 Special Collections, Virginia Tech
Special Collections, University Libraries (0434)
560 Drillfield Drive
Newman Library, Virginia Tech
Blacksburg, Virginia 24061
USA
Phone: (540) 231-6308
Fax: (540) 231-3694
Email:
specref@vt.edu
URL:
http://spec.lib.vt.edu/
©2010 By Virginia Tech. All rights reserved.
Processed by: Harvey Clark, Special Collections
Repository
Special Collections, Virginia Tech, Blacksburg, Va.
Collection Number
Ms2007-007
Title
Marcia Feuerstein Architectural Collection, 1982-1996
Physical Characteristics
3.75 Cubic Feet 3 boxes; 6 oversize folders
Creator
Feuerstein, Marcia
Language
English
Abstract
The collection contains information about architecture school projects and teaching information from classes led at University of Pennsylvania and Temple University. Notes, sketches, correspondence, and photographs from professional design and renovation projects as well as competition entries are included. Also included are conference and lecture materials, copies of papers and publications, and photos of artwork.
---
Access Restrictions
Collection is open for research.
Use Restrictions
Permission to publish material from the Maria Feuerstein Architectural Collection must be obtained from Special Collections, Virginia Tech.
Preferred Citation
Researchers wishing to cite this collection should include the following information: Marcia Feuerstein Architectural Collection, Ms2007-007, Special Collections, Virginia Polytechnic Institute and State University, Blacksburg, Va.
Acquisition Information
The Marcia Feuerstein Architectural Collection was donated to Special Collections in 2005.
Processing Information
The processing, arrangement, and description of the Marcia Feuerstein Architectural Collection commenced in July, 2010 and was completed in August, 2010.
Marcia Feuerstein is an associate professor at the Washington-Alexandria Architecture Center of Virginia Tech (2010). She earned her PhD. in Architecture from the University of Pennsylvania. In 1996 she joined the architecture faculty at Virginia Polytechnic Institution and State University, after teaching at the University of Pennsylvania, Temple University, and the University at Buffalo. She chaired the IAWA Board of Advisors 2001-2005, after serving as its secretary and newsletter editor. A licensed architect and member of the AIA, she has practiced in New York, Philadelphia, Buffalo, and Niagara Falls.
The collection contains 3 boxes of material related to her professional career as a professor and projects as a registered architect. Included in the material are correspondences with clients, other architects, and professionals in academia. The collection contains 6 folders with her drawings and sketches, along with work as a student and a professor.
The collection is arranged in the following series. Series I. Personal Papers. This series is arranged into three subseries: A. Biographical Information, B. Correspondence, and C. Student work. Series II. Professional Papers. This series is arranged into five subseries: A. Writings, B. Job Search C. Presentations, D. Associations and Committees, and E. Art. Series III. Faculty Papers. This series is arranged into one subseries: A. Students' Work. Series IV. Project Records.
Persons:

Feuerstein, Marcia

Occupations:

Architects

Subjects:

Architectural drawing -- 20th century
International Archive of Women in Architecture (IAWA)
Women -- History

Genre and Form Terms:

Architectural drawings
---
Series I. Personal Papers
A. Biographical Information

Box-Folder 1 folder: 1

Curriculum Vitae; Projects portfolio includes slides and write ups of selected projects
Series II. Professional Papers
Series III. Faculty Papers
A. Student's Work

Box-Folder 2 folder: 3

Student work, syllabi

Box-Folder 2 folder: 4

Salem witch trial tercentary memorial design competition; correspondence, photographs, negatives, brochures, photocopies

B. Research, Teaching Samples, and Independent Work

Box-Folder 3 folder: 2

Photocopies of professional and independent work

Box-Folder 3 folder: 3

Past research and project proposals

Box-Folder 3 folder: 4

University of Pennsylvania teaching samples

Box-Folder 3 folder: 5

Temple University teaching samples
Series IV. Project Records
Box-Folder 2 folder: 5

BEST Milwaukee project; photographs, photocopies, montages

Box-Folder 2 folder: 6

City of Buffalo teletheatre complex; conceptual photographs

Box-Folder 2 folder: 7

South street community garden; sketches, correspondence

Box-Folder 2 folder: 8

Glen-Gery Brick Corporation project; photos, photocopies, montages

Box-Folder 2 folder: 9

Floating McDonald's project; photographs, photocopies, montages

Box-Folder 2 folder: 10-11Folder oversize: 2

Laird residence

Folders contain correspondence, photographs, photocopies, negatives, soloman chair, children's paintings project; sketches, photocopies, floor plans, site plans, elevations, sections

Box-Folder 2 folder: 12

The PAZ building project; photographs, brochures

Box-Folder 2 folder: 13

WilliWear project; photographs, photocopies, montages

Box-Folder 2 folder: 14

Wooly Mammoth Theatre project, various project montages

Box-Folder 2 folder: 15

704 Montose Street, Philadelphia project; front facade study, sketches, photocopies

Box-Folder 3 folder: 1Folder oversize: 3

Van Hook residence addition

Folders contain sketches, elevations, plans, 3-D study models, negatives, photographs, badge, panoramic photographs, sketches, plans, elevations, and inkjet prints

Folder oversize: 1

Inkspot series (beginning), South Street community garden

Folder oversize: 2

Laird residence project; sketches, photocopies, floor plans, site plans, elevations, sections

Folder oversize: 4

Salem witch trials tercentary memorial design competition; pastel, sketches, diazo print, colored pencils

Folder oversize: 5

Radoccia-Feuerstein kitchen renovation; sketches, floor plans, elevations, sections

Folder oversize: 6

Posters; Design International '98, Buffalo Psychiatric Center '97, Adaptive Reuse of Historically Significant Institutional Buildings and Grounds