A Collection in
Special Collections
Collection Number Ms1990-007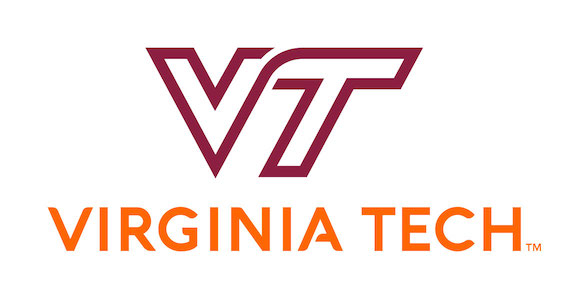 Special Collections, Virginia Tech
Special Collections, University Libraries (0434)
560 Drillfield Drive
Newman Library, Virginia Tech
Blacksburg, Virginia 24061
USA
Phone: (540) 231-6308
Fax: (540) 231-3694
Email:
specref@vt.edu
URL:
http://spec.lib.vt.edu/
©2010 By Virginia Tech. All rights reserved.
Processed by: Harvey Clark, Special Collections
Repository
Special Collections, Virginia Tech, Blacksburg, Va.
Collection Number
Ms1990-007
Title
Elsa Leviseur Architectural Collection, 1950-1990
Physical Characteristics
13.2 Cubic Feet
Creator
Leviseur, Elsa, b.1932
Location
Please note: Boxed materials in this collection are in off-site storage and requires 2-3 days notice for retrieval. Please contact Special Collections for more information.
Language
English
Abstract
Born 1932. Practiced architecture and landscape architecture in South Africa, England, and California. Projects include designs for the Hollywood Bowl and the Los Angeles Philharmonic Association in California. Papers consist of files, photographs, specifications, and architectural drawings of designs done mostly in the 1980s.
---
Access Restrictions
Collection is open for research.
Use Restrictions
Permission to publish material from Elsa Leviseur Architectural Collection must be obtained from Special Collections, Virginia Tech.
Preferred Citation
Researchers wishing to cite this collection should include the following information: Elsa Leviseur Architectural Collection, Ms1990-07, Special Collections, Virginia Polytechnic Institute and State University, Blacksburg, Va.
Acquisition Information
The records were donated in January 1990 by Elsa Leviseur to the International Archive of Women in Architecture housed in the Special Collections Department of the University Libraries at Virginia Tech.
Processing Information
Processing of the papers was completed in September 1990 by Laura Katz Smith, Manuscripts Curator, and V.M. Abelsen, student assistant, Special Collections Department. The intellectual orgianization of the finding aid was changed and an EAD version created by Harvey Clark, November 2010.
Elsa Leviseur is an architect of Los Angeles, California, born in South Africa in 1932. She earned a B. Arch. at the University of Cape Town School of Architecture in 1954 and a M. A. in Architecture and Urban Planning from the University of California at Los Angeles Graduate School of Architecture and Urban Planning in 1980. She has been principal of Leviseur Architects in Santa Monica, California, since 1983. She was Principal of Architerra in Los Angeles from 1986 to 1989 and Project Manager of The Tanzmann Associates from 1980 to 1983. She worked in other architects offices and in private practive in England from 1960 to 1969 and in South Africa from 1954 to 1959.
Leviseur taught at Manchester Polytechnic in England in the early 1990s, and at the University of California, Los Angeles from 1984 to 1989. She has been a member of the Association for Women in Architecture since 1974 (she served as President in 1978), and was a founding member of Designers and Planners for Social Responsibility and member since 1984
The materials in the collection consist of architectural drawings, photographs, specifications, correspondence, news clippings, scrapbooks, and other materials.
The collection is divided into three series: I. Personal Papers; II. Professional Papers; and III. Project Records.
Subjects:

Architectural drawing -- 20th century
International Archive of Women in Architecture (IAWA)
Women -- History

Occupations:

Architects

Genre and Form Terms:

Architectural drawings
---
Personal Papers, 1953-1954, 1980, n.d.
Box-Folder 1 folder: 2

B.A. Thesis, University of Cape Town--Photonegatives of Art Training Center, 1953

Box-Folder 18 folder: 16

Curriculum Vitae

Folder oversize: 6

Landscape Sketches, n.d.

Box-Folder 1 folder: 14Folder oversize: 6

Master's Thesis--An Interpretive Ferry Service for the Santa Monica Mountains Recreation Area, 1980

Box-Folder 1 folder: 3

Peter--Racing Car Design--Photographs, 1954

Folder oversize: 6Folder oversize: 10

Photographs, Photo Plates, and Fixed Line Siver Halide , n.d.

Folder oversize: 6

Season's Greetings-Salutation-Fixed Line Silver Halide, n.d.
Professional Papers, 1980-1985
Box-Folder 1 folder: 19Folder oversize: 6

Association for Women in Architecture Conference (Scripps College, Claremont, California)--Women Up Front: Architectural Options, 1982

Box-Folder 13 folder: 3

Chronology of Year's Transmittals and Correspondence, 1985

Box-Folder 1 folder: 13

Roosevelt Island Competition, Fixed Line Zinc Halide, 1975

Box-Folder 13 folder: 2

Santa Monica Multi-family Housing Rehabilitation (Santa Monica, California)--Description of firm qualifications for project, 1984

Box-Folder 1 folder: 15Box-Folder 13 folder: 1Box-Folder 13 folder: 3

Stationary for Leviseur Architects, c.1980s

Folder oversize: 6

Women in Environmental Design-Program Announcement, n.d.

Box-Folder 13 folder: 1

Writings by and about Elsa Leviseur, 1984
Project Records, 1956-1986
Scope and Content
The following is a list of architectural projects carried out by Elsa Leviseur and/or her firm Leviseur Architects.
Arrangement
The Project Index is a way to organize the various formats of architectural records from the same project. The index is arranged alphabetically by project and contains information, where available, about the location, date, project type, architect, collaborators, photographers, and formats for each project in the collection.
A summary of the Project Index is listed below:
Project/Client Name (location, date, project type, architect) Collaborator (role), Photographer [Format - Ms=Manuscripts, Dr=Drawings, Ph=Photographs, Sl=Slides, PB=Presentation Boards, Sm=Specifications Manual]
Summary of Project Index

Box-Folder 1 folder: 4

List of Projects, 1956-1985

Box-Folder 1 folder: 7Folder oversize: 4

Anstey Addition (Westerham, Kent, Great Britain, 1967, residential) [Dr, Ph]

Box-Folder 1 folder: 8Folder oversize: 4

Anstey Residence (Dale Pembs, Wales, 1967-1968, residential) [Dr, Ph, Ms]

Box-Folder 1 folder: 9Folder oversize: 4

Anstey Vacation Cottage (Dales, Wales, 1969, residential) [Dr, Ph]

Folder oversize: 3

Borun Addition (Los Angeles, CA, 1977, residential) [Dr]

Box-Folder 1 folder: 1

Camps Bay Residence (Cape Town, South Africa, 1950, Residential) [Ph]

Box-Folder 18 folder: 1-3Box-Folder 18 folder: 8Folder oversize: 7

Castro Crest Trailhead (Santa Monica Mountains, California, 1986, Landscape) [Dr, Ph, Ms, Sm]

Folder oversize: 4

Center Landscaping (Unknown, Unknown, 1984, Landscape) [Dr]

Folder oversize: 4

Chambers Addition (Sherman Oaks, California, 1980, Residential) [Dr]

Folder oversize: 5

Cherry Residence (Santa Monica, California, 1976, Residential) [Dr]

Folder oversize: 3

Delaney Addition (Los Angeles, California, 1977, Residential) [Dr]

Folder oversize: 4

Dembeck/Warshaw Landscaping (Los Angeles, California, 1984, Landscape) [Dr]

Folder oversize: 8

Dewey Residence (Unknown, Unknown, 1988, Residential) [Dr]

Folder oversize: 1

Drabkin Addition (Brentwood, California, 1976, Residential) [Dr]

Box-Folder 13 folder: 8-10Folder oversize: 8

Edna Erspamer Duplex (Santa Monica, California, 1985, Residential) [Dr, Ms, Sl, Sm]

Folder oversize: 5

Fitzerald Duplex (Manhattan Beach, California, 1984, Residential) [Dr]

Folder oversize: 5

Fitzerald Duplex Addition (Manhattan Beach, California,1984, Residential) [Dr]

Box-Folder 13 folder: 5Folder oversize: 5

Fitzgerald Residence (Manhattan Beach, California, 1984, Residential) [Dr, Ms, Sm]

Box-Folder 18 folder: 14

Fleischer Landscape (Los Angeles, California, 1987, Landscape) [Ms]

Box-Folder 1 folder: 10Folder oversize: 1

Fleischmann Addition (Brentwood, California, 1975, Residential) [Dr, Ph]

Box-Folder 13 folder: 4

Feuer Landscaping (Malibu, California, 1985, Landscape) [Ms]

Box 14Box-Folder 15 folder: 1-13Box 16Folder oversize: 10

Gould Residence-Phase 1 and Phase 2 (Pacific Palisades, California, 1984-1989, Residential) [Dr, Ms, Sm]

Box-Folder 15 folder: 14-19Box-Folder 16 folder: 1-11

Hart Residence (Topanga, California, 1984-1988, Residential) [Ph, Ms, Sm]

Box-Folder 18 folder: 15Folder oversize: 7

Henick Landscape (Santa Monica, California, 1988, Landscape) [Dr, Ph]

Folder oversize: 7

Hershey Residence (Pacific Palisades, California, 1986, Residential) [Dr]

Folder oversize: 5

Hinerfeld Residence (Los Angeles, California, 1986, Residential) [Dr]

Box 2Box 19

Hollywood Bowl (Los Angeles, California, 1982-1988, Commercial) [Ms]

Box 7Folder oversize: 8

Hollywood Bowl-Display/Sales Area (Los Angeles, California, 1983-1984, Commercial) [Dr, Ms, Sm]

Box-Folder 9 folder: 17-21

Hollywood Bowl-Marquee (Los Angeles, California, 1983-1984, Commercial) [Dr, Ms, Sm]

Box-Folder 3 folder: 10Box-Folder 6 folder: 8Folder oversize: 6

Hollywood Bowl-Museum (Los Angeles, California, 1982-1985, Graphic Design) [Dr, Ph, PB, Ms, SM]

Box 10

Hollywood Bowl-Restaurant (Los Angeles, California, 1983-1984, Commercial) [Dr, Ms]

Box-Folder 3 folder: 6Box-Folder 8 folder: 9Box-Folder 10 folder: 11Folder oversize: 7

Hollywood Bowl- Season Ticket Office (Los Angeles, California, 1983-1984, Commercial) [Dr, Ph, Ms, Sm]

Folder oversize: 4

Hollywood Bowl-Studio Club (Los Angeles, California, 1980, Commercial) [Dr]

Folder oversize: 4

Horatio West Court Planting (Santa Monica, California, n.d., Landscape) [Dr]

Folder oversize: 3

Jager Addition (Unknown, Unknown, n.d., Residential) [Dr]

Folder oversize: 8

Kelly, Tom, Photo Studio Addition (West Hollywood, California, 1985, Residential) [Dr]

Box-Folder 1 folder: 11Folder oversize: 5

Knight Landscape Addition (Brentwood, California, 1973, Residential) [Dr, Ph]

Folder oversize: 4

Long Addition (Mandeville Canyon, California, 1978, Residential) [Dr]

Box-Folder 17 folder: 13-15Folder oversize: 5

Mayer Landscaping (Sherman Oaks, California, 1986-1987, Landscape) [Dr, Ms, Sl]

Folder oversize: 2

Mendelsohn Residence (Westwood, California, 1975, Residential) [Dr]

Folder oversize: 4

Nelson Swimming Pool (Le Mesa, California, 1978, Residential) [Dr]

Folder oversize: 3

Neumann Addition (Santa Monica, California, 1974, Residential) [Dr, Ph]

Box-Folder 1 folder: 6

New House (Cape Town, South Africa, 1958, Residential) [Ph]

Box-Folder 13 folder: 6-7Folder oversize: 7

Office Layout II for Los Angeles Philharmonic Association (Los Angeles, California, 1985, Commercial) [Dr, Ms, Sm]

Folder oversize: 4Folder oversize: 10

O'Neil Remodel (Los Angeles, California, 1970, Residential) [Dr, Ph]

Folder oversize: 8

Ramirez Residence (Los Angeles, California, 1985, Residential) [Dr]

Folder oversize: 8

Robie Landscape (Mandeville Canyon, California, 1989, Landscape) [Dr]

Folder oversize: 5

Rose Landscaping (Unknown, Unknown, 1988, Landscape) [Dr]

Folder oversize: 4

Sheinkopf Landscaping (Palm Springs, California, 1978, Landscape) [Dr]

Box-Folder 1 folder: 17-18Folder oversize: 4

Silverman Landscape (Pacific Palisades, California, 1982, Landscape) [Dr,Ms]

Box-Folder 1 folder: 16

Southern California Counseling Center (Los Angeles, California, 1981, Commercial) [Ms, Sm]

Folder oversize: 2

Stiehm Addition (Santa Monica, California, 1975, Residential) [Dr]

Folder oversize: 3

Steinberg Landscaping (Beverly Hills, California, 1972, Landscape) [Dr]

Box-Folder 1 folder: 5

Tamboers Koof Addition (Cape Town, South Africa, 1958, Residential) [Ph]

Folder oversize: 2

Teffeteller Addition (Los Angeles, California, 1975-1976, Residential) [Dr]

Folder oversize: 9

University of California at Davis-Arboretum Competition (Davis, California, 1988, Landscape) [Dr]

Folder oversize: 3

Weisenfeld Addition (Brentwood, California, 1973, Residential) [Dr]

Box-Folder 16 folder: 12-20Box-Folder 17 folder: 1-12Box-Folder 18 folder: 4-Folder oversize: 9

Williams Residence (Brookings, Oregon, 1986, Residential) [Dr,Ph,Ms,Sm]

Box 11-12Folder oversize: 6

Wilshire Boulevard (Santa Monica, California, 1983-1984, Public Works) [Dr,Ph,PB,Ms]

Folder oversize: 4

Yorkshire Landscaping (Beverly Hills, California, 1980, Landscape) [Dr]