A Collection in
Archives and Special Collections Department, L. Douglas Wilder Library, Virginia Union University
Collection Number MS-0033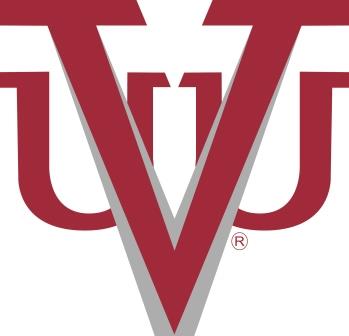 Archives and Special Collections Department, L. Douglas Wilder Library, Virginia Union University
2021 ( CC0 1.0 )
Processed by: Archives and Special Collections Department, L. Douglas Wilder Library, Virginia Union University
Repository
Archives and Special Collections Department, L. Douglas Wilder Library, Virginia Union University
Collection Number
MS-0033
Title
Gordon Blaine Hancock Collection, 1943-1975
Physical Characteristics
205 items (0.5 linear feet)
Creator
Hancock, Gordon Blaine, 1884-1970
Language of Materials
Materials in this collection are in English.
---
Conditions Governing Access
The collection is open for research use.
Conditions Governing Reproduction and Use
Copyright is retained by the author or his descendants as stipulated by United States copyright law.
Immediate Source of Acquisition
Received from Mrs. Florence Marie Hancock, wife of Dr. Gordon Blaine Hancock.
Gordon Blaine Hancock was an educator, journalist, civil rights activist and clergyman. He studied Theology, Economics and Sociology. He was a professor of Economics and Sociology at Virginia Union University in Richmond for approximately 30 years. He retired in 1963 as pastor of the Moore Street Baptist Church after 38 years of dedicated service.
Materials in this collection are congratulatory letters, greeting cards, photographs, miscellaneous scrapbook items, annual reports, teaching materials and oversized pages of laminated clippings. Materials reveal the activities of the Southern Regional Council and Tuskegee Institute. The congratulatory letters are from friends and colleagues on the occasion of Dr. Hancock's 20th anniversary as pastor of Moore Street Baptist Church in Richmond, Virginia. The miscellaneous scrapbook items are mostly paper clippings, postcards and photographs. Dr. Hancock's teaching materials include course outlines and teaching notes from Virginia Union University in the early 1950s. The oversized pages of laminated clippings are mostly photocopies of Dr. Hancock's syndicated news column, "Between the Lines."
The records are arranged chronologically.
Persons:

Hancock, Gordon Blaine, 1884-1970

Subjects:

African Americans--Civil rights
Civil rights--United States
---
Folder 1
Audit and Annual reports
Folder 2
Congratulatory letters
Folder 4
Miscellaneous scrapbook items
Folder 5
Teaching materials
Folder 7
Oversized papers of laminated clippings