A Collection in
Lewis F. Powell, Jr. Archives
Collection Number 006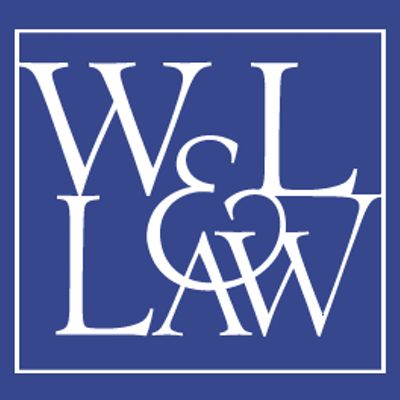 Lewis F. Powell, Jr. Archives, Washington and Lee University
Lewis F. Powell, Jr. Archives
Washington and Lee University
School of Law
Lexington, Virginia 24450-0303
USA
Phone: (540) 458-8969
Email:
powell@wlu.edu
URL:
http://law.wlu.edu/library/powell/
© 2001 By Washington and Lee University
Funding: Web version of the finding aid funded in part by a grant from the National Endowment for the Humanities.
Processed by: John N. Jacob, 1990
Repository
Lewis F. Powell, Jr. Archives, School of Law, Washington and Lee University
Collection number
006
Title
Wilfred J. Ritz Papers 1955-1985
Physical Characteristics
5 cu. ft.
Language
English
---
Access
Access unrestricted.
Use Restrictions
Use unrestricted.
Preferred Citation
Wilfred J. Ritz Papers, 1955-1985, Ms 006, Lewis F. Powell, Jr. Archives, Washington and Lee University, Lexington, VA
Acquisition Information
Presented by Wilfred J. Ritz, 12/04/1990.›
Wilfred Julius Ritz was born in Conklin, Michigan on March 15, 1915. He graduated from Sparta (Michigan) High School in 1933, and received an A.B. degree from Washington and Lee University in 1938. After working as Assistant Director of Research for the Virginia State Chamber of Commerce in Richmond (1938-1942), Ritz served in the European Theater during World War II (1942-1946) as a member of the U.S. Army Ninth Air Corps, rising to the rank of technical sergeant.
During another stint with the Virginia State Chamber of Commerce-this time (1946-1950) as Industrial Director-- Ritz attended the University of Richmond Law School, earning his L.L.B. degree in 1950. After receiving an L.L.M. from Harvard in 1951, he taught law at Wake Forest College (1952-1953) before moving to Washington and Lee School of Law in 1953. He was made a full professor in 1959.
Professor Ritz received an S.J.D. degree form Harvard University in 1961. He returned to teaching at Washington and Lee and remained there until his retirement in 1985 when he was named professor emeritus.
Ritz's areas of teaching specialization included: legal history and bibliography; conflicts; insurance; sentencing; and taxation. In 1970 he founded the Alderson Legal Assistance Program at Washington and Lee, which enabled students to provide legal advice and aid to inmates at the Federal Reformatory for Women in Alderson, West Virginia. He directed that program until 1985.
Professor Ritz won the Samuel Pool Weaver Constitutional Law Essay Competition in 1963. He published fifteen law review articles and the books: The Uniform Commercial Code and the Commercial Law of Virginia, 1956; Virginia Automobile Insurance, 1983; and American Judicial Proceedings First Printed Before 1801, 1984 (winner of the Joseph L. Andrews Bibliographical Award from the American Association of Law Libraries). When a stroke disabled Ritz in February 1986, two colleagues, Professors Wythe Holt and L. H. LaRue, took on the task of editing and completing his work on the First Judiciary Act. The result was "Rewriting the History of the Judiciary Act of 1789," which appeared in 1990 under Ritz's name.
Two series make up the preponderance of these papers: subject files and writings. Two legal case files are also present.
The subject files include: biographical material, correspondence, memoranda, clippings, and research notes. Though several files contain items from as early as 1955, most of the material in this series is from the period 1980-1985.
The writings series begins with a copy of Virginia Automobile Liability Insurance and a host of reprints of law review articles written by Ritz. The projects represented in the drafts and typescripts are enumerated in the container list.
The collection is arranged chronologically.
Carton 1

Andrews Award 1985

Carton 1

My Biography 1958-1985

Carton 1

Dean Memos

Carton 1

Publication and Grants

Carton 1

Declaration of Independence

Carton 1

Copyright (Photocopies)

Carton 1

Leave and Travel

Carton 1

Secretarial Services

Carton 1

Retirement Letters

Carton 1

Scholarly Correspondence

Carton 1

Law School Libraries

Carton 1

John Hazelton

Carton 1

Library of Congress

Carton 1

Publication - Judiciary Act of 1789

Carton 1

American Society for Legal History

Carton 1

Michie

Carton 1

Rothman

Carton 1

NEH Constitution Fellowship

Carton 1

Hopkinson Article

Carton 1

Faculty Colloquium - Sec. 34 and Erie 1980

Carton 1

Prisoners (legal clinic) 1980

Carton 2

Lewis Law Center 1980-1984

Carton 2

Research pre-1970

Carton 2

Bibliography (project) Reviews 1985

Carton 2

Magna Carta, AALS 1963
Carton 2

Davis v. Manna 1983-1985

Carton 2

Stella Shepard 1985
Carton 3

Reprints of Articles 1956-1981

Carton 3

Trial by Jury 1959

Carton 3

Voter Qualification

1963
Carton 3

Number of Law Books in United States 1966-1967

Carton 3

Virginia Court System Research Project 1969-1970

Carton 3

Report On Legal Assistance to Federal Prisoners 1980

Carton 3

Sentence Computation Article c. 1980

Carton 3

Fines Article c. 1980

Carton 3

Virginia Automobile Liability Insurance 1983

Carton 3

Conflicts of Law Article 1984-1985

Carton 3

Search for the Constitution 1984-1985

Carton 3

Constitution Book Drafts and Research Materials 1985

Carton 4

The Declaration of Independence Rediscovered- typscript and reseach materials 1985

Carton 5

The Ordeal of Virginia: A Re-Examination of the Origins of a Colony in Virginia, 1578-1619-typscripts n.d.

Carton 5

The Expansion of Federal Court Jurisdiction In 1789-1798 By Use of Jurisdictional Fictions c. 1985

Carton 5

American Judicial Proceedings First Printed Before 1801: An Analytical Bibliography 1984

Carton 5

Bibliography of the Charles Edward Burks Collection 1984