A Collection in
Lewis F. Powell, Jr. Archives
Collection Number 007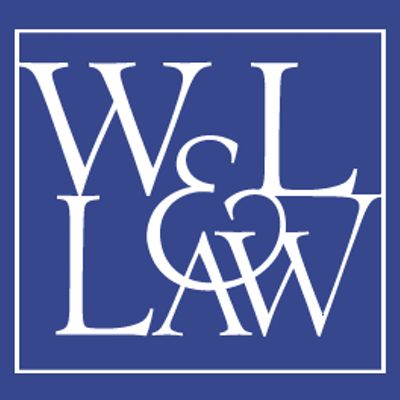 Lewis F. Powell, Jr. Archives, Washington and Lee University
Lewis F. Powell, Jr. Archives
Washington and Lee University
School of Law
Lexington, Virginia 24450-0303
USA
Phone: (540) 458-8969
Email:
powell@wlu.edu
URL:
http://law.wlu.edu/library/powell/
© 2001 By Washington and Lee University
Funding: Web version of the finding aid funded in part by a grant from the National Endowment for the Humanities.
Processed by: Alison Oswald, Lewis F. Powell, Jr. Archives Staff
Repository
Lewis F. Powell, Jr. Archives, School of Law, Washington and Lee University
Collection number
007
Title
Stephen A. Sharp Papers 1969-1980
Physical Characteristics
46 cu. ft.
Provenance
Dunn Campaign and Impeachment portions of these papers were placed on permanent loan at Washington and Lee University Library Special Collections by Stephen A. Sharp in December 1974. There is no record of when the FCC papers arrived there. Because the impeachment inquiry papers in the Sharp papers complement those in the M. Caldwell Butler papers, the Sharp collection was transferred to the Powell Archives in the Washington and Lee University School of Law in March 1993. This was done with the permission of the brother of the lender, Matthew T. Sharp, who held the power-of-attorney for Stephen Sharp.
Language
English
---
Access
There are not restrictions on access.
Preferred Citation
Stephen A. Sharp Papers, 1969-1980, Ms 007, Lewis F. Powell Jr. Archives, Washington and Lee University School of Law, Lexington, VA
Stephen A. Sharp was born in Columbus, Ohio and raised in Wooster, Ohio. He received his B.A. degree from Washington and Lee University in 1969, and his J.D. degree from the University of Virginia in 1973.
Sharp took a leave of absence from law school to serve as communications director of the 1970 Tennessee gubernatorial campaign of Winfield Dunn. He went on to serve temporarily as news secretary and special assistant to the Governor-elect before returning to law school.
He joined the Federal Communications Commission (FCC) in 1972 in the Office of the General Counsel, and ultimately served in every division of that office. He resigned from the Commission in January 1974 to serve as counsel to the Impeachment Inquiry of the Committee on the Judiciary of the U.S. House of Representatives.
Sharp returned to the Commission at the end of the inquiry, and in January 1975 moved to the Litigation Division, representing the FCC in appellate litigation in the U.S. Circuit Courts of Appeals and the Supreme Court. At that time he also served as the chief advisor to the General Counsel concerning political broadcasting and the fairness doctrine. In September 1976, he moved to the office of FCC Commissioner Margita E. White as legal assistant.
He resigned from the Commission in December 1978 to become associated with the law firm of Schnader, Harrison, Segal & Lewis in its Washington office. In 1981, Sharp returned to the FCC as General Counsel. In 1982, President Ronald Reagan nominated Sharp to be an FCC Commissioner, a position he held until 1983. In August 1983, he joined the law firm of Skadden, Arps, Slate, Meagher and Flom in order to establish a telecommunications group within the firm. He was later of counsel to the law firm of Patton, Boggs & Blow while serving as President of Spectrum Consumer Products Company of Alexandria, Virginia.
These papers document three specific aspects of the career of Stephen A. Sharp: 1) His work as communications director for the 1970 campaign to re-elect Winfield Dunn as governor of Tennessee; 2) His service as Associate Minority Counsel to the House Judiciary Committee 1974 Presidential Impeachment Inquiry; and 3) His work as the chief advisor to the Federal Communications Commission General Counsel concerning political broadcasting and the fairness doctrine, 1976-1980.
Winfield Dunn campaign papers, 4.5 cu.ft., include: public opinion polling research; releases; notes; daily campaign schedules; and press clippings. Also included are 7 audio cassette recordings of interviews with: Winfield Dunn, John J. Hooker, Jr., Bill Jenkins, Jack McNeil, Claude Robertson, and Stanley T.Snodgrass.
The U.S. House Judiciary Committee Impeachment Inquiry, 36.5 cu.ft., papers deal mainly with investigations of Richard M. Nixon Presidential campaign financing, and the role of Herbert Kalmbach in these activities. Materials include: committee research materials arranged in numbered ring binders; minority counsel internal memoranda; and printed Congressional reports and documents. Some processing has been done in this subgroup. A detailed listing of folder and publication titles is included in the container list. The materials are listed and housed in the order in which they were received. Certain overarching delineations appear including: Kalmbach and Campaign Financing, Materials re Kalmbach, Campaign Financing Materials and Sharp Notebooks.
The Federal Communications Commission papers, 5 cu. ft., deal almost exclusively with the application of the Fairness Doctrine by television networks during the 1976 elections. Materials include: Legislative histories and other research materials about the fairness doctrine; complaints and pleadings of candidates and organizations; and Sharp memos, notes and research materials from his work in response to these complaints.
Winfield Dunn for Governor of Tennessee Campaign 1969-1971.
House Judiciary Committee Nixon Impeachment Inquiry 1974.
Federal Communications Commission 1976-1980. 51-55, Carton
Uninventoried materials re the FCC and the Fairness Doctrine